Not everyone can afford a big screen TV. Sometimes you have a presentation to make, and need to have a way to make it visible to a large number of people. Sometimes, you just want to relax with friends and family and have a movie night anywhere you are. Gearbest has just what you need.
I ran across to video projectors. Both are portable, both have overlapping features, but both are special in that they do something the other does not, and both are priced to sell.
The first is the GM60A LCD Projector. This device is small, but it is big on features.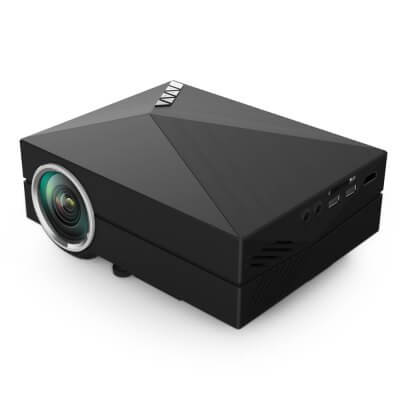 1000 Lumens (Nice and bright).
800 X 480 Pixels (Will support up to 1080P).
16:9 or 4:3 display settings (You can switch depending on the needs of the video source).
Manual focusing to allow picture size from 34 to 130 inches and projection distance from 1-4 meters (That's a little over 3 feet up to a little more than 13 feet).
Multiple inputs AV, HDMI, SD card, and USB.
A built-in speaker is available as well as an earphone jack.
You can hook up your portable device to it and charge it while it is plugged into this projector.

One thing to note is that while this is portable in size, and easy to use, it does require access to electricity. This unit uses a power plug designed for the United States.
Purchase the GM60A LCD Projector at Gearbest and use COUPON CODE GBGMA and get it for $82.99 with coupon.
---
Our next projector is a bit different. This one is smaller, and in fact, will fit in the palm of your hand, but it still packs great features. YG-300 LCD Projector (Kind of cute looking).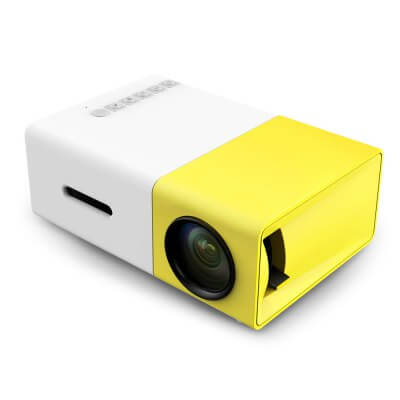 400 to 600 Lumens.
320 X 240 pixels (Will support 1920*1080 pixels resolution).
Built-in 1300mAh battery (This allows use anywhere even without a power source nearby).
Inputs include AV, CVBS, HDMI, and USB.
Built in controls for playing videos on the go.
The built-in battery has a somewhat short battery life at just 1.5 hours, but you can use a portable charger to enhance the life when watching those longer movies. This truly adds portability to project-ability, adding to enjoy-ability.

Either of these two projectors would be a great addition to your collection of viewing devices. As a side note, I purchased something similar for much more money and got way less features. So head on over today using the links from the article and buy one or both today.
Pick up the YG-300 LCD Projector Today over at Gearbest and use COUPON CODE GBYG and get the YG-300 for only $33.69!