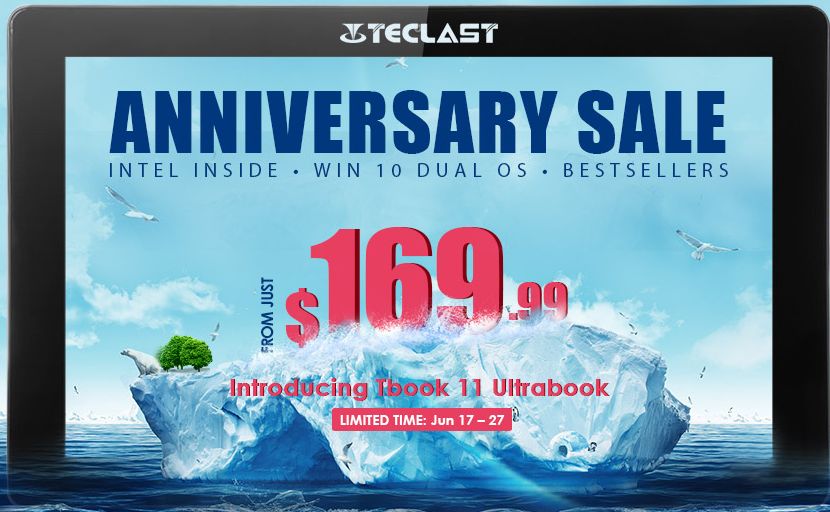 Over at Gearbest right now you can find some amazing deals on Teclast tablets and they have models that fit all budgets.  You can get Android tablets, Windows tablets or simple Kindle Readers for some great prices.
One example is the Tbook T11 Windows Tablet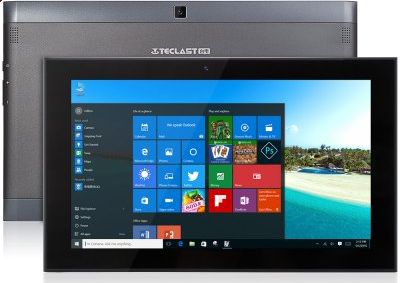 This tablet comes with 4GB of RAM and 64GB storate with a micro SDCard slot for up to another 128GB of storage.  This is a lot of RAM for a Windows tablet and this device functions perfectly as a portable Windows machine for blogging, Internet surfing, Facebooking ,watching movies.  It has a full 1920×1080 IPS screen too, so you get a an amazing tablet for only $169 during the sale.
Even more powerful if you want something that truly can replace your laptop or more at the caliber of a Surface tablet, you can get the Teclast X3 Pro
The Teclast X3 Pro has an Intel Skylake Core M3-6Y30 Dual Core 900MHz, up to 2.2GHz plus sports 8GB of RAM and a 128GB SSD drive.  It has an 11.6 inch IPS Touch Screen with 1920 x 1080 Resolution plus it even has 2 USB ports and has both Android and Windows pre-loaded so it functions as a Windows or Android tablet.
But you can get more than just tablets, you can find cases, Bluetooth Keyboards, Mobile Charging accessories and even Teclast Motherboards and All in One PC's.

So head on over to Gearbest and take advantage of the Teclast Anniversary sale where you can get some great deals on Teclast products and have them shipped worldwide for free to your home!