Minimalism is on the rise, not only in our belongings but also when it comes to decorating style. The Utorch DH09 lamp from Gearbest has a minimalist look and uses an incredibly simple setup to turn the light on and off. While it's pretty simple, we'll go over how to set it up and what it looks like.
How the Gearbest Utorch lamp works
Once you get the Gearbest lamp out of the box, you simply plug it into a USB port (the lamp itself has a USB – C connection) and it's ready to go. The two magnetic switches in the middle are attached to threads. You're able to move them freely and easily, and when you put them near each other, that turns the lamp on. The brightness isn't adjustable, so it stays at the same level all the time. It's not bright enough to light a whole room, it's more of a desk lamp, so keep that in mind.

Overall thoughts
After opening the box, the bottom part of the lamp popped out. I wouldn't say this is the highest-quality lamp out there, but it is a good price and has a pleasing look. If you let the bottom ball fall off, the lamp still goes on. However, there's a magnet in the bottom of it to hold the ball in place. Thankfully all of the magnets are strong so you don't have to worry about them falling out of place. It seems to be a little brighter than the website says, which is fine but just something to keep in mind if you buy it.
Video review:
Features:
Cable length: 1m
LED 5V, 3W
20,000 working hours
Plug type: Type-C to USB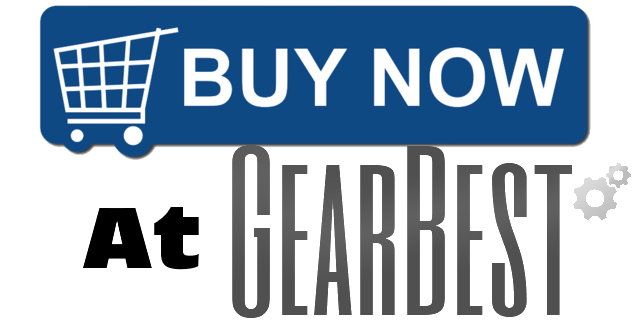 Bonus: Don't miss out on Gearbest's 11/11 promotion: click here to check it out! You can win treasures up to $1 million, so you don't want to miss this one!
Disclaimer: I received this product at a discount for the purposes of testing it and reviewing it.  All opinions expressed are truthful and 100% my own.