Clash Royale is a game that is produced by a company known as a supercell. The game is available on devices like iOS and Android. You can install the game on your phone via the app store or Google play. This is a game of strategy and has a multiplayer mode. In this game, you are required to compete with other players in the world using combat fighters and soldiers. The concept and fighters of the game are similar to clash of clans. The game is interesting and you can get to the top leader depending on your skills.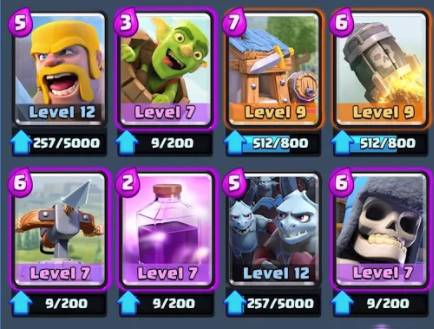 The game has gained popularity and many people are now playing it. Some players have learned how to hack the game and they use the Clash Royale Hack for android. They use this advantage over others and get to beat them. There are those players who can afford to buy the gems and gold. These players have an advantage over those who cannot manage to get the gems. Well now, you can face them by using other tactics to acquire free gems without hacking.
There have been lots of gem producers out there of websites and apps. All of these producers have just been swindling people. They lie to people that they can get 1000s gems by accessing their service. All these apps just fraud people and get away with their money.
Here are some of the legit options that you can use to get free gems:
One of the methods that is 100% legit is using FreeMyApps. When you sign up, you get the chance of earning points by installing other apps or by watching videos or trying new offers. This process is free and you have the chance to download apps with no registration. When you download apps, you get the chance to earn 100 gems daily. You do not have to rate them or even purchase anything from them. The best part about it is that after getting credits for downloading it, it does not have to stay on your phone. You can get gift cards from the Google play store or Apple app store with the credits you have earned.
You can also get points by sharing FreeMyApps with your friends. This is one of the easiest ways to get more points. You get the chance to earn 200 when the friends you shared with sign up.
Another way of earning points is by installing apps. There is a list of apps provided by FreeMyApps that they want you to give a try. When you download one of the apps and try it out for 30 seconds or more, they reward you with points. The points you get can be used to purchase iTunes gift cards. The gift cards can be used to get the free gems.
Clash Royale is a game that has gained popularity and is played by many people. The best thing about this game is that you get the chance to compete with different people across the globe. The difficult part of this game is getting free gems. There is a legit way to get gems and that is by using FreeMyApps. It allows you to earn points and get gems. This method now allows all players to have the upper hand and to have fun playing.
Try the above legit methods and you will get the free gems and continue enjoying your gaming.
I am interested in all things technology, especially automation, robotics and tech that helps change how society will live in the future.