GooBang Doo HD Video Capture BoxPrice: $89.99 Free Shipping
I had never heard of the brand GooBang Doo prior to them contacting me to review their HD Video Capture Device.  When they told me about their product which can be used to record any HDMI input to a USB Flash Drive and it was priced very competitively against other capture products I was very much interested.   Now people may want a video capture device for a number of reasons and these include recording video game play, recording movies or TV shows that are playing on your TV if you don't have a satellite DVR box and more.
My first thought to use this product on was to record Nintendo Switch Game Play so that I can upload some of the Nintendo Switch game content I play to YouTube.  The Nintendo switch does not have native video recording or streaming so if you want to showcase your Nintendo Switch game play you will need a capture device.  The GooBang Doo HD Video capture device is around half the price of some other HD Video recorders.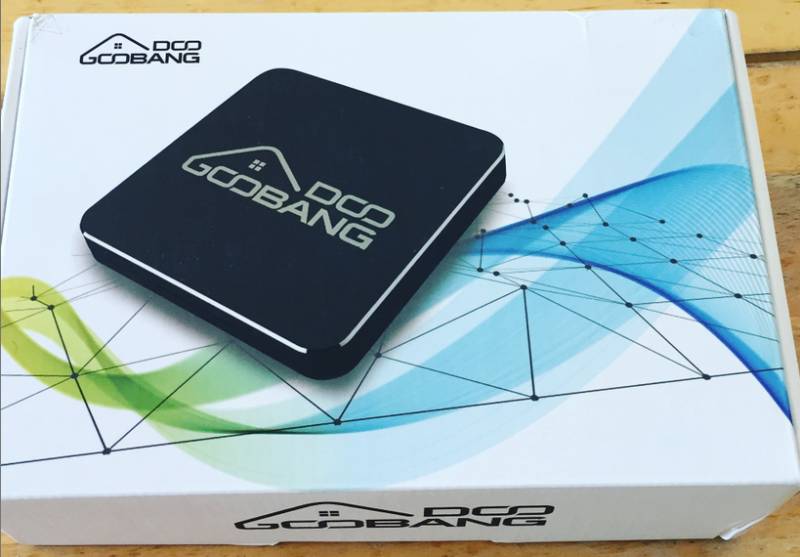 GooBang Doo HD Video Capture Box Package Contents:
1x Video Capture Box
2x HDMI Cables
1x Power Adaptor
1x User Guide (This device does not require a PC it simply records to a USB stick and you plug the USB stick into the PC to transfer recorded media)
Unboxing and Full Video Review of the GooBang Doo HDVCB1 Video Capture Box
Now the HD Video Capture Box from GooBang Doo claims the following features:
Record/Capture in full HD 1080p or you can choose 720p with H.264 hardware encoder.
Support capture video from Xbox One, PS4, PS3 game consoles, laptop, DVD player, TV Box, Vidicon and more.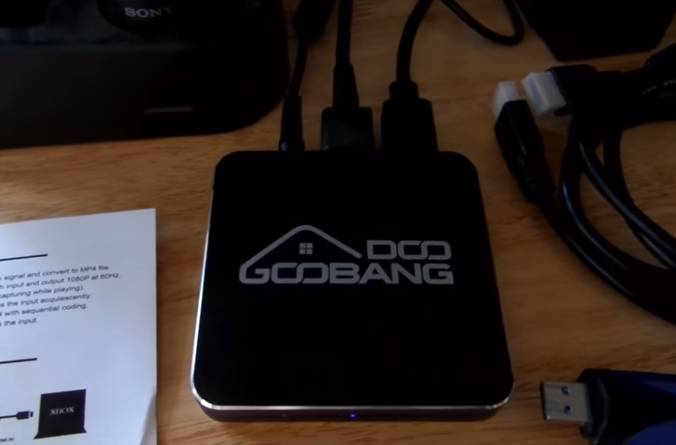 Overview of the GooBang Doo HD Video Capture Box
Located on the back of the box is the Power Switch, the DC In and the 2 HDMI ports HDMI input and HDMI output.  On the right side of the device is a USB slot and the record start/stop button which you use to manually start and stop recording.  On the left of the box is the 1080P/720P switch and a 3.5mm input jack for a microphone.  The front of the box has your LED indicators one which shows you that it is powered on, it also shows you when a USB stick is inserted and it will show you moving lights indicating it is actively recording.  There is one LED light that will be gray to indicate it is 1080P mode and blue to indicate 720P mode.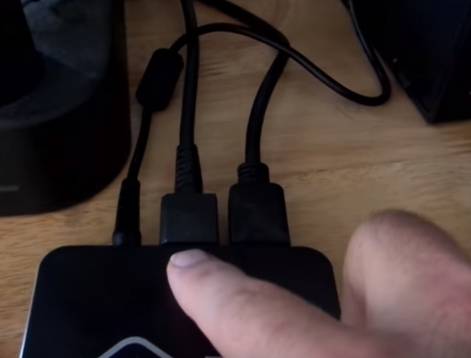 How to Use the GooBang Doo HD Video Capture Box
The first thing you want to do is decide what you want to record, then you take either the existing HDMI cable from your Nintendo Switch, Xbox One or whatever and plug it into the HDMI Input port of the GooBang Doo Video Capture Box.  Then you use either the included HDMI cable or your existing one to connect your TV to your HDMI Output port on the capture box.  Your capture box is your pass-through from your source to your TV.    Set the resolution you want to record at 720P or 1080P and then plug in a USB Stick or USB SSD drive.  I tried both and both work fine.
One thing I noticed is that I had to power off and on the device once after plugging in the USB stick but it could have been an anomaly as it generally allowed unplugging and re-plugging without having to be recycled.  Plugin a 3.5mm microphone if you want to record your own voice while you are recording the video and sound from your input source (like adding game commentary in real time).  Press the start button on the right side of the capture box when you want to record and stop when you want to stop.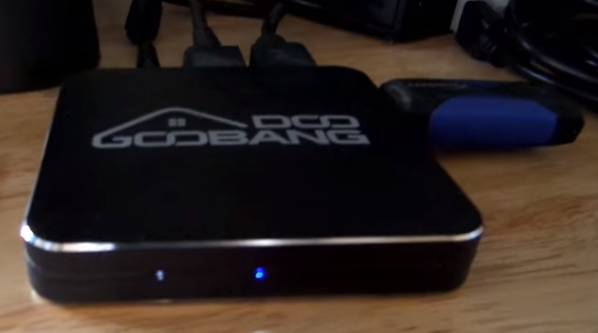 You will see the blue/white LED's moving to indicate it is actively recording so you always know when the device is actively recording.  Press the stop button when you are done recording and the device will stop capturing, the indicator will turn to blue.  They recommend you power off the device, then pull out the flash drive, there will now be video files on your flash drive.  Note that the recorder will split files into 2GB files, so long recordings will have multiple files that you may have to stitch together with video editing software.  You get longer recordings without the split on 720P than you do with 1080P.
Nintendo Switch Super Mario Odyssey Record Test 720P
So as I mentioned above my testing all centered around the Nintendo Switch because the PS4 comes with streaming/recording built into the console so there really isn't any reason to use a capture device with the Nintendo Switch.  I would have loved if my Android Tablet could output video/audio over USB Type-C but it doesn't so my Nintendo Switch was really the only thing that made sense to record.  Though you can record any device that outputs HDMI so feel free to let me know what you record.
Recording 1080P with the game capture device was literally just a flip of a switch and the video mode was 1080p, the file sizes were larger for the same content length so as I mentioned if you prefer not having fewer files to join then 720p will mean less video editing and stitching work later.
The one key thing I was not able to test during the review of this device was the microphone input, I tried with my Dodocool earbuds and a HyperX Cloud 2 headset but the 3.5mm input jack will not work with a standard headset, it requires a dedicated 3.5mm mic input.  If you have a headset that has a single "pink/red" mic jack, then probably that would work, but I only had headsets with a single 3.5mm line so I was not able to get a headset or mic with a single plug to test this feature.
Overall the video capture device does it's job and is a good budget alternative to the other video capture devices on the market, especially that it uses USB as some of them use MicroSD or SD cards and USB is just more of a standard.  It does not plug into a PC and it has no ability to do any streaming, so this limits it's features compared to the AverMedia Live Gamer or Elgado Stream Capture devices but if you just want to record video files from any HDMI source this capture box will get the job done.
$89.99
I have been obsessed with computers, tech, gadgets and games since the early 1980's having grown up on the Commodore 64 and Amiga computers.
By day I work in the IT Security Industry and have been in IT for over 20 years. On my spare time I am a Vlogger, Blogger, Streamer, Gadget Reviewer, affiliate marketer, influencer and entertainer. I am also an avid movie fan, TV Show fan, Anime fan, video game fan and fan of trying anything and everything new.