Just before the official announcements from Google, there were random tweets from the people across the world about Google Drive (the application for Android & iOS) will be updated to include some beneficial features. a couple of days back, Google tabled their official note and announced an update to the Google Drive applications for Android and iOS with features like folder creation, folder upload and presentation viewing. There are a number of features that are being added to the latest app. Here we will review them one by one.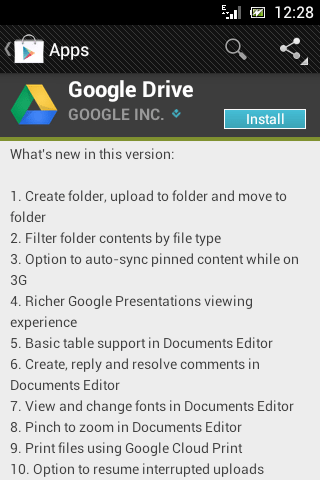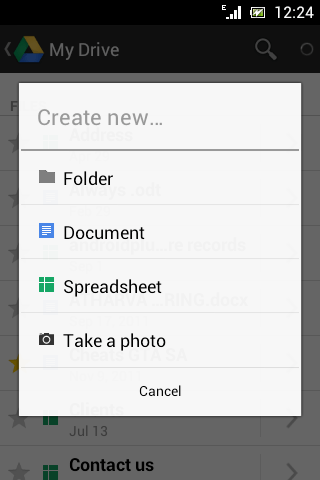 Folders
One of the most anticipated features called folder synchronization is now up on the Google Drive App. You can now create folders, upload your media or files to your folders and move them inside any folder you have created. Additionally, you will be able to sort your files inside the folder by file type to make it easier to find the files you are looking for.
Presentation
Presentation viewing of the PowerPoint files was bit of tough task earlier. Now with the improved presentation viewing techniques you get more control over your presentation files. You can swipe between slides and view basic tables in the document as well.
Also, you'll be able to view and change fonts in documents, pinch to zoom in or out and print important files through Google cloud print. Earlier, when we were uploading larger files, network failure used to interrupt them and you were required to start the upload from point zero but now with updated the Google Drive app, you will be able to resume interrupted uploads which saves you time.
Here is the detailed change log
Create folder, upload to folder and move to folder
Filter folder content by file types
Option to auto sync pinned content on 3G
Richer Google Presentation viewing experience
Basic table support in Document editor
Create, reply and resolve comments
View and change fonts in document
Pinch to zoom
Print files using Google Cloud Print
Resume interrupted uploads