We are influencers and brand affiliates.  This post contains affiliate links, most which go to Amazon and are Geo-Affiliate links to nearest Amazon store.
Google's annual developer conference, Google I/O 2015 is now over and Google announced some cool new features and products. In case you missed the live Keynote, I'm going to jot down all the major announcements in this post.
Android M
Google revealed a new Android version 'M' at the Keynote and it's not a major release as compared to Android Lollipop. Instead, Google focused more on optimizing Android which itself is a pretty big thing to do. A lot of the new updates were focused to make moving between the apps and the web smoother. The app permissions are changed, the users would now be prompted just when an app wants to access something like camera, microphone, or GPS. The battery life is also improved in Android M. 'Doze' is the new feature responsible for this, it uses motion detection and sends the device into deep sleep if it's not used for certain time and only high priority alerts such as alarms and calls would wake the device. Android M is now available to download for the latest Nexus devices (i.e. Nexus 5, Nexus 6, Nexus 9, and the Nexus Player).
Now on Tap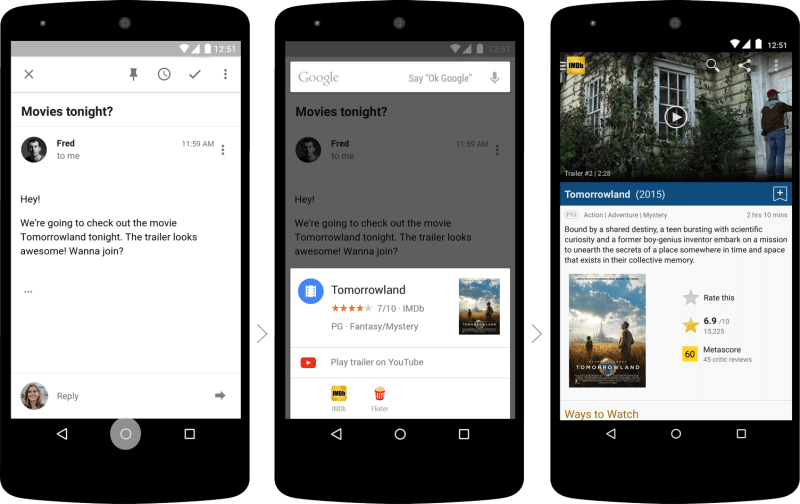 One of the most intriguing features, Now on Tap, a feature which is built on Google Now. Now on Tap assists the users by giving them quick, relevant information without having to leave the apps that they're in which is really handy. Now on Tap will read the screen whatever users are doing to gather information when they press and hold the home button, and pop up relevant Google Now cards on top of the app. For example, if you're messaging someone asking for a movie, and then you press and hold the home button, you can get Google Now cards with it's trailers, ratings, directions to nearby theaters, and show times. In the demo, asking "What is his real name?" when listening to Skrillex in the Spotify app brought up the answer without even needing to specify "Skrillex". For the everyday Android user, Now on Tap is a huge leap forward in terms of usability. This is freaky scary smart. This is one of those incredibly useful features that make me stick to Android and pity iOS users.
Photos
The new Photos app will back up unlimited number of photos (up to 16MP) and videos (up to 1080p) for free. It will also organize them in a handy timeline, group them together by locations and/or people automatically.
Android Wear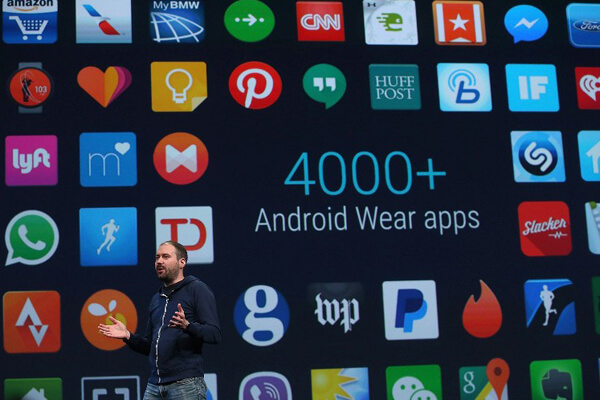 There are some updates to Android Wear as well. Google is trying to bring even more apps to Android Wear including some top ones like Foursquare, Uber, etc. alongside the 4,000 apps already available. A new feature called "Always On" will keep apps and watch faces on the screen resulting in information which is always glance-able in a black and white mode using less battery. The users don't have to tap the screen to wake the watch now. New wrist gestures are also coming to Android Wear such as flicking up and down to scroll. You can even draw emoji(s) on an Android Wear watch if you are feeling artistic and it will try to recognize it.
Internet of Things (IoT)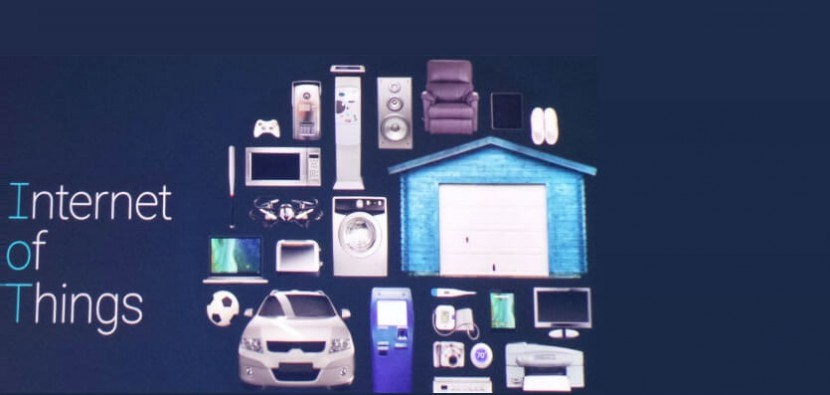 Google wants Android to literally be everywhere and not only on your phone, it'll be on your wrist, your car, and your home. Google, after a similar failed attempt with Android@Home is again ready to step in IoT, as they have officially announced 'Brillo' and 'Weave', which are Google's Internet of Things platform and the communication layer for IoT devices respectively. Brillo is derived from Android to provide low power, wireless solution that can be easily scale-able to all types of Android devices. Weave, Google's own language will let the Brillo OS, the device(s), and cloud to communicate with each other. It is worth noting that Weave is cross-platform and Google will have a certification platform for Weave, which the companies can use with or without Brillo.
Android Pay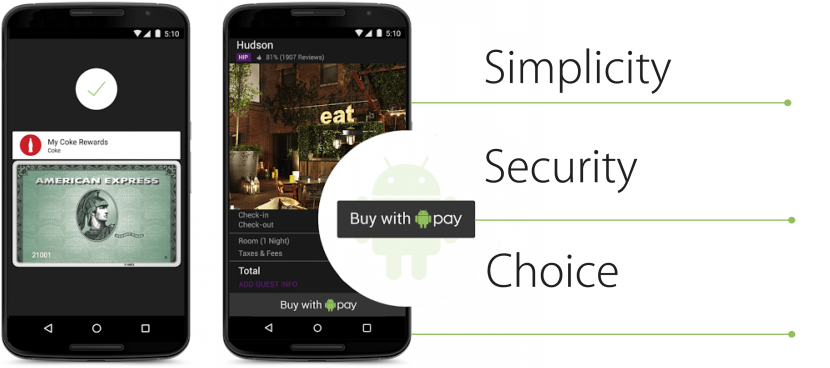 Android Pay is Google's answer to Apple Pay and it's second chance for the company after the failed Google Wallet service. Google stated in it's keynote that it will expand Android Pay by partnering with mobile providers to pre-install the feature on new devices and all the Near Field Communications (NFC) enabled devices (KitKat and above). Current partners include Verizon, AT&T, and T-Mobile. To authenticate payments, devices can also use fingerprint sensors if they have one.
Virtual Reality
Google unveiled some new initiatives to help make use of Google Cardboard and VR in classrooms and a new tool for teachers called 'Expeditions,' which lets teachers control a virtual field trip from an Android device which students can then connect to using the Google Cardboard. Google cardboard now also supports iOS devices. Google have also partnered up with GoPro to lauch a new camera device that records 360-degree video. Google's assembler takes "thousands of computers" and will figure out depth data from the different images and stitch them together into a stereoscopic VR videos. Google is calling this 'Jump' and GoPro will be manufacturing a small Jump-ready kit for consumers, while Google makes plans for the rig available later on this Summer.
---
That's not all, Android will now support USB Type-C connector too and many more such new additions to it's serives. The above are just the major announcements made at the Google I/O 2015. Also, I'll write a post focusing on Android M and it's new features.
We are influencers and brand affiliates.  This post contains affiliate links, most which go to Amazon and are Geo-Affiliate links to nearest Amazon store.
Hi, I am Ishaan Farooq, let me introduce myself. I am a Tech Blogger from Lucknow, India and am a big Techo Freak who loves to Surf Internet the whole day and is a Modding, Programming and Customization Enthusiast.