Every one would love to read magazines, depending on your subject of interests, from technology, fashion, house keeping,architecture, etc. Whether you are on the move or at home, reading a magazine is always the best option to pass time and we all love to scan through the beautiful layout with colorful pictures which gives a pleasant reading experience.
But these days with the digital world setting in, most of the books and magazines are now being replaced by its electronic versions, which are not only easy to carry but also save a lot of space. And that doesn't stop just there, with some of the applications are now designed to arrange any kind of articles on the web in the form of a magazine, to give users a great reading experience. Most of you must have already heard about the famous iPad and iPhone app called Flipboard, which is know for organizing all your content like a magazine.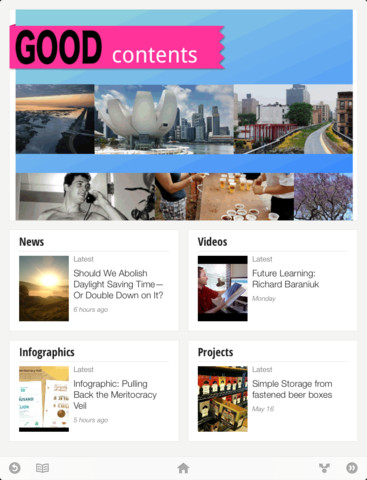 Well looks like the app will now get a tough competition, with Google launching its own version of the application, to deliver beautiful magazine-like editions on your tablets and smartphones. The new application lets you to explore online magazines and other content with just a swipe of a finger. Google has been working with more than 150 publishing partners to offer full-length articles from more than 180 editions including CNET, AllThingsD, Forbes, Saveur, PBS, Huffington Post, Fast Company, etc.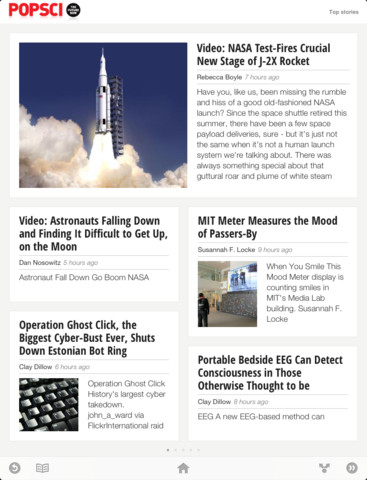 Google Currents makes use of Google search technology to hourly build a set of editions tracking the five most recent trending stories in categories such as world, entertainment, sports, science, and more. Each story is presented through a fresh edition of articles, videos, and pictures. The entire content is optimized for mobile phones as well as tablets, which allows you to easily navigate between words, pictures and video on large and small screens alike, even if you're offline. The Google Currents application is now available in both iOS as well as Android versions for free. So go ahead download the new application from Google and let us know what you think about it.
[youtube width="500″ height="400″]http://www.youtube.com/watch?v=5LOcUkm8m9w[/youtube]