If you want to optimize your blog so that you can leverage the latest trends when your posts show up in the Google Search results you will want to use the Google Structured Data Testing tool frequently until you get your posts to show up the way you want them to.
The Structured Data Testing Tool
Google has a Structured Data Testing Tool that analyzes the microdata on your page and display what information Google sees and previews how your post will show up on the Google search results page.
Traditional search results page entries will look like this:

But then you have options like having Google Authorship setup for your sites, which will then add a profile picture next to your Google search engine results page like this:
Search Result with Authorship

And if you do any sort of reviews or want to include review results with star ratings showing up on your Google Results page you can end up with a really impressive Google search result entry listing like this.
Search Result with Authorship & hReview Data

The talk is that star ratings have a direct influence on click through ratio's and increase the amount of clicks / pageviews your posts will have from the search results page.
Testing to make sure your posts in the SERP come out the way you want is done with the Google Structured Data Testing tool which can be found on Webmaster Tools.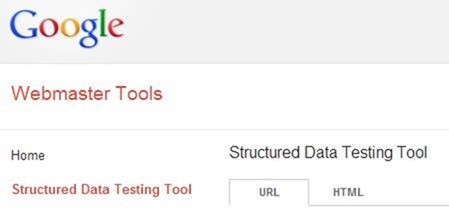 All you need to do is enter the URL that you want to test (best to test specific posts or your homepage.  Just note that authorship for a homepage isn't done typically by a plugin and must be manually done. I  can't get my homepage to show my picture in authorship no matter what I tried.

You want to pay attention to the extracted structured data:  If you are using a plugin or tool to add microdata to your WordPress blog this will show whether or not Google is picking up the information properly.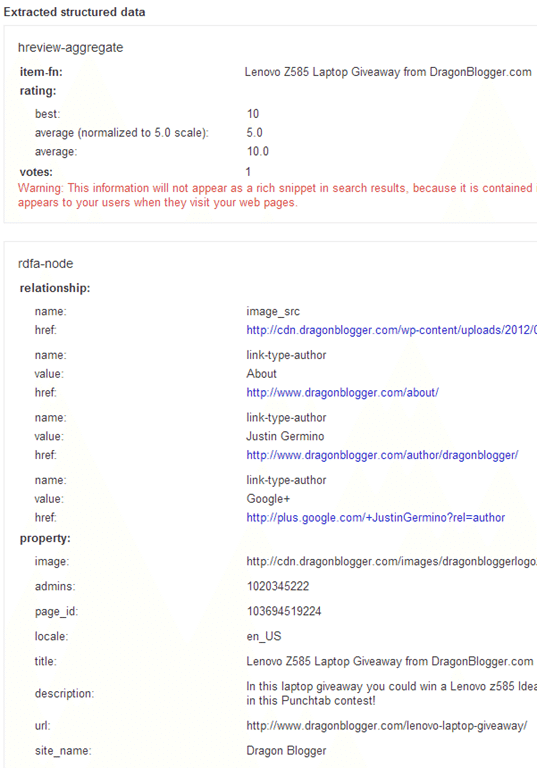 Bottom line is no matter what you want to call it MicroData, RichSnippets, Rich Data, you will want to make sure your website or blog is leveraging it.
I will be doing posts soon on how to setup Google Authorship for your WordPress blog (or at least how I did it for my own blogs) as well as how to add the review stars to show up in your search results.