We are influencers and brand affiliates.  This post contains affiliate links, most which go to Amazon and are Geo-Affiliate links to nearest Amazon store.
One thing everyone seems to need these days is an extra charging port. Many of the ones you get in your local store are either for a phone or a tablet, but seldom both. It can be very frustrating to have to have one charger for the phone and another for the tablet, and as is the case with most cars, only one place to plug the charger into. Well, with the Gosin 48W/ 9.6A 4-port car charger, you do not need to worry any more.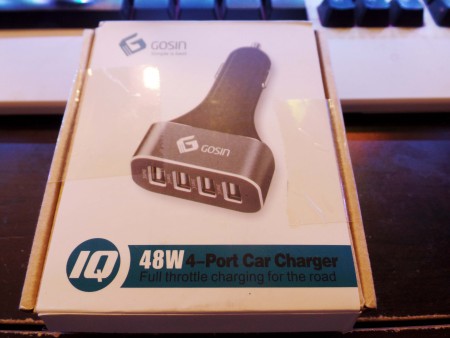 When I first got the box, I noticed that the packaging was very secure. For some reason when I opened the outer covering I took my time. I am glad that I did. One the inside of the covering, is important installation and usage information. Yes, some of us already know how to plug in a car charger, but it is nice to have the information available in an easy to read manner.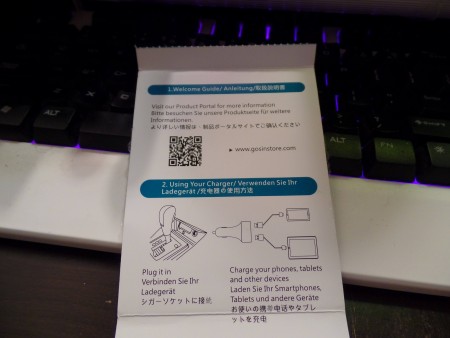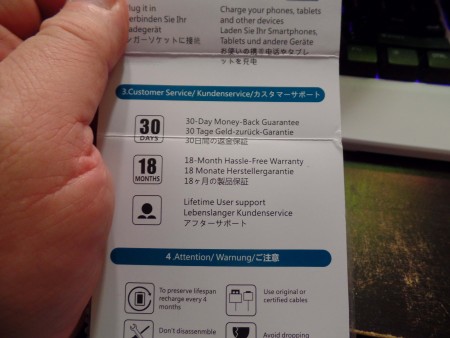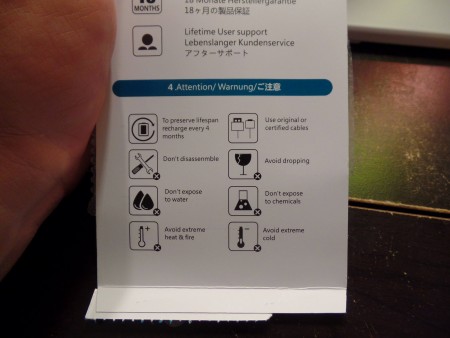 Once opened, I found the charger safely tucked inside of a cut-out form to keep is from moving around, and inside a plastic sleeve. It was not hard to remove and I have to say it looks nice. There are 4 ports, and unlike some that set up this port for android, and that for IPod, this charger does not need to do so.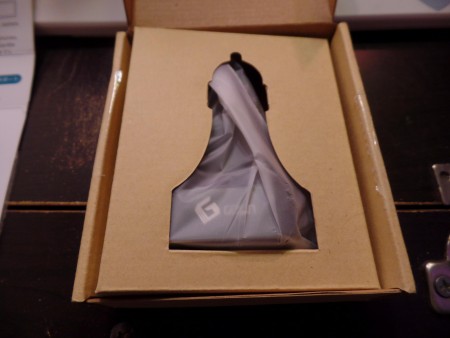 You see, this charger has special technology built in that says it will know what you plug into each and every port. This is nice. My last one, a 3-port charger actually only gives me 1 true port to use for my tablet, another for my phone, and one for a device I do not own. While it is certainly great, there is at least one port that never gets used. With Gosin, I get to use them all.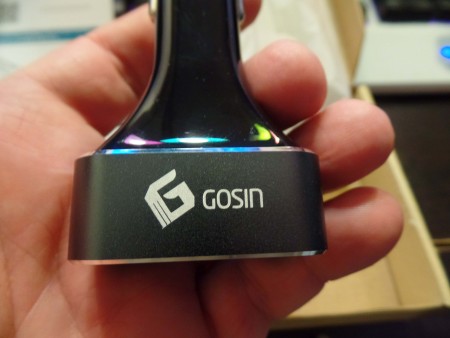 48 watts is a great deal of power to draw from. It is more than many of the chargers I have used, and I think that is great. With 48 watts and 9.6A, I can charge 4 tablets at the same time fully and completely. That is great especially with so many devices in use while we are on the road.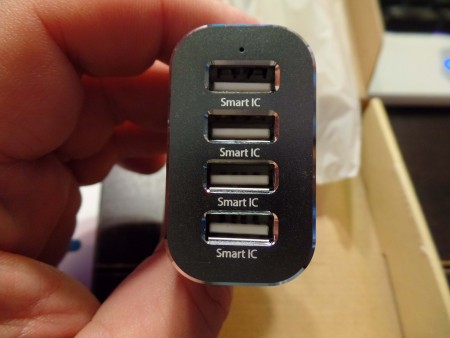 Now for the test. I plugged the charger into my plug in inside my car and the first thing I noticed was how snugly it fit. Other chargers slip in and out real easily, making secure connections unreliable. I have at times plugged in my devices, and learned later that the charger was not fully pushed in and no charging took place. Just to test, I tried to pull the charger out of the plug, and it was reluctant to leave. Some might not like that, but I do. It means I can rest assured that I have a firm connection to the power source that is not easily broken. I do not have to worry that it will slip out without my knowing it.
My only fault I can see for the moment is that only one of the 4 ports has a light in it. For me, the light lets me know that there is power to the charger without having to wonder if it is plugged in properly. If I have a cable in that port, I will not be able to use it as a visual cue. But then again, if I have 4 cables in, I would have the same situation so, while it was something I noticed, it by no means affects the usefulness of the product. One last note about the light is that it was very visible. I do like that.
I like this charger and look forward to using it more often and more fully than my other car chargers. The fact that it has 4 fully useful ports for any device, along with the fact that it fits securely into my cars power plug, is perhaps the biggest sellers. Also the fact that I can charge as many as 4 tablets at the same time is also a great selling point. I encourage you to consider this as your next purchase in the battle to keep extra plugs available to you and yours.
We are influencers and brand affiliates.  This post contains affiliate links, most which go to Amazon and are Geo-Affiliate links to nearest Amazon store.
I have worked in and around many different types of computers. In the Navy, I used a magtape drive computer that was a step down from pen and paper. I later worked for a big computer company and after that, taught computer class's nation wide. I had the privilege of teaching 14,000 students in a 2 years period of time. Afterwards, I owned a small computer training and repair shop for a few years. I have owned C-64's, Pc's of various types, Amiga's, and even Mac's. I now have included the android to my collection. At any time, I have close to 15-20 computers or combinations of computers and game systems in the house. I look forward to more.