This is the Backlit Keyboard Stand for the iPad air which turns your iPad Air into a laptop in the fact that you get full access to a keyboard and can type notes, work with documents a lot easier than using the touch screen (in my opinion).
Here is my quick video review of the Havit HV-KB215BT iPad Air Keyboard
Now, the first thing you notice when using the keyboard is the switches on the side to power it on and the pairing button so that your Bluetooth enabled mobile device can detect and pair with it.  Once paired the keyboard itself feels great with responsive keys and the backlit keys have 3 brightness settings.  To change colors you simply press the light button and right arrow and you can cycle quickly between the 7 color settings.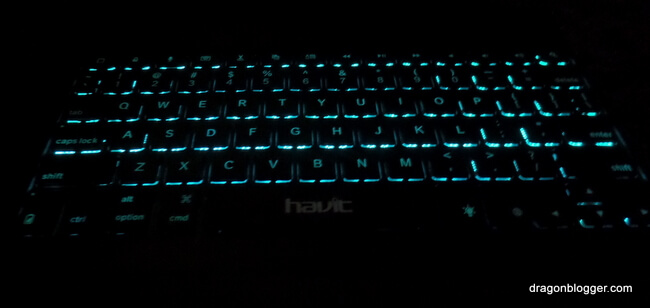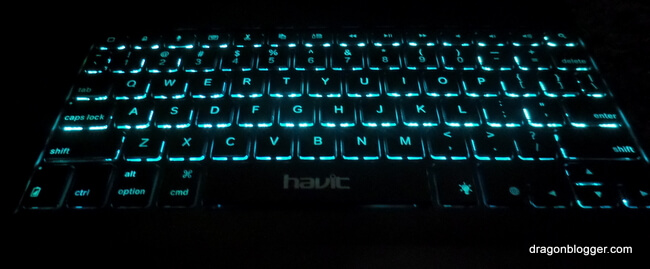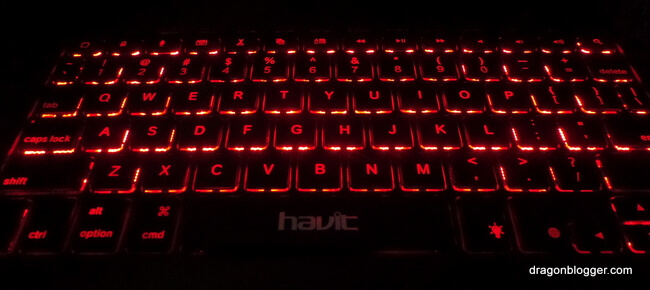 The stand portion is a bit tight to open and close and firmly holds the iPad Air into a laptop like position while using it, there is no chance of it accidentally falling or being tapped closed here which is good as you want to keep it in a notebook like position while using the keyboard stand.  Overall the product has a great battery life and standby life and should make anyone with an iPad Air happy if you have a need for a physical Bluetooth keyboard and especially one with backlit keys.
SPECIAL:  Right Now HAVIT is having a 60% off coupon for the Havit KB215BT iPad Air Backlit Keyboard, use COUPON CODE ILUVUDAD and get 60% off for a limited time.