Am I crazy to be holding 5 giveaway contests at the same time here on DragonBlogger.com?  I don't think so because with the holiday's coming up I want everyone to be able to enter some contests and have chances to win prizes.
The awesome company known as New Trent has partnered again with DragonBlogger.com this time to showcase a brand new iPad 2 case called the New Trent IMP37B Grabbit.
This is the first case I have seen that is fully designed for you to hold the iPad in one hand, and accomplishes this remarkably as I demonstrate with the pictures below: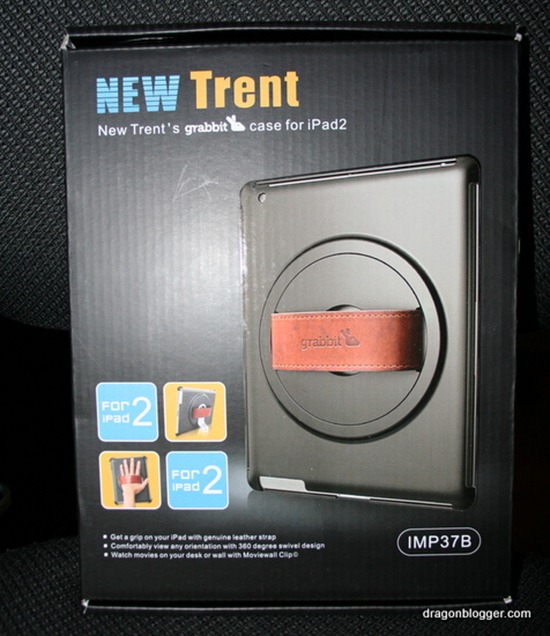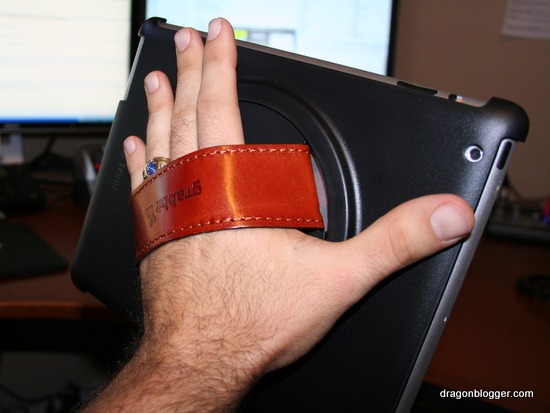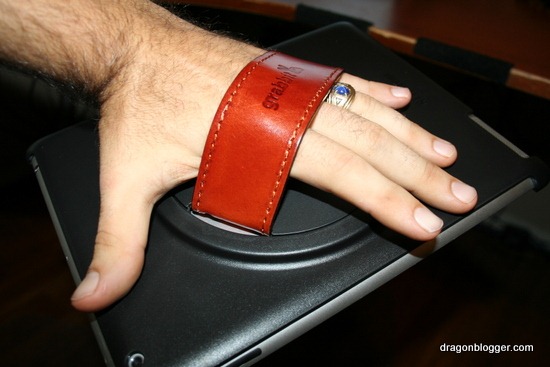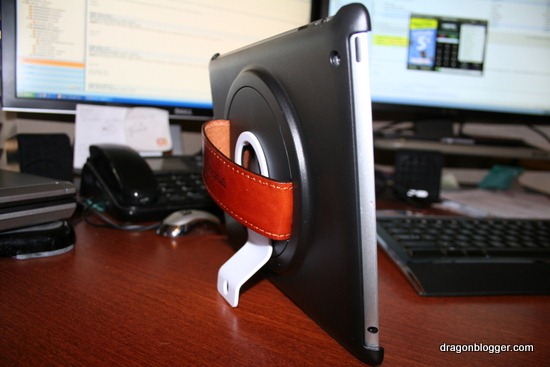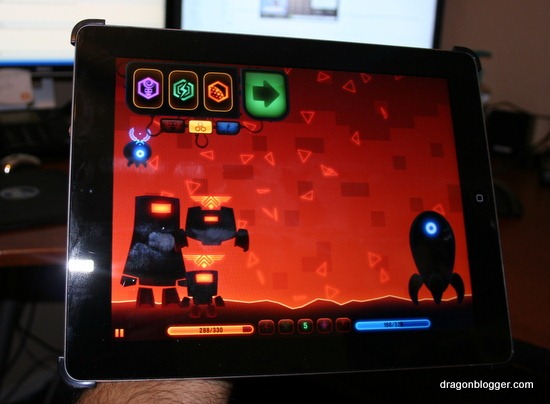 The New Trent IMP37B Grabbit iPad 2 Case has a leather strap that adjusts to fit your hand snugly.  You simply slide your hand into the strap and you can comfortable hold the iPad with your left or right hand and use your other hand for navigating or using a pen.
This is the most comfortable way to hold an iPad with one hand that I have found and the Grabbit comes with a hard top case for completely protecting your iPad while in transit.
This basically allows you to hold your iPad while standing up in a subway car holding onto a rail or on a bus.  You have one hand free while your iPad is firm and secure in your other hand.
New Trent Grabbit Giveaway
Now, we are giving away 1 [easyazon-link asin="B005PSQ5TM"]New Trent IMP37B Grabbit iPad 2[/easyazon-link] case to one lucky winner.  The only caveat is the winner must be willing to write a review on Amazon.com for the company after the receive and test the IMP37B Grabbit for themselves.  That is all the company is asking for, that you just write a review for them on Amazon.com after you win the prize and have a chance to test it.
By entering the contest you are agreeing you will write a review for the product on Amazon.com, but you can gain multiple entries in the contest by joining below.
This is one awesome case and worth having if you own an iPad or iPad 2 or are thinking about getting one in the near future.
Who wants to win one?
-Dragon Blogger
[easyazon_block asin="B005PSQ5TM"]