Thanks to technology, doing simple things around the house is easier than ever. This also includes medical measurements. Most of us remember the old days of the glass thermometers we had to stick under our tongues and wait patiently for it to get the right measurement. With the infrared temporal thermometer from Haofy, this process is quick and done within seconds.
What it measures
The Haofy thermometer has three things it measures: ears, forehead, and objects in the home. This gives you the ability to not only get health stats with it but also see how hot or cold things are in your house. Anyone who has ever had a baby knows how difficult it is to get an accurate measurement, especially since they can be so fussy. This makes that an absolute breeze.
I compared the measurement to two others I have and the measurement was accurate every single time. Plus, it did it in about 1/100th the time. All you do is hit the button on the side that switches between the three measurement modes. It beeps once it's done the measuring, which only takes about a second.
How the Haofy thermometer works
The Haofy thermometer has some of the most advanced medical infrared technology so you can rely on the number you're seeing every time. It went through vigorous FDA clinical tests to make sure it was consistent.
After you take it out of the box and travel pouch and insert the batteries, you can hit any of the buttons to wake it up. The button on the side lets you switch between the three measurement modes and then you hit the temperature button to get an instant measurement.
There is a Fever alarm when the reading exceeds 38℃/100.4℉ and will beep and flash a red light to let you know. I tested this near my stove (because I don't currently have a fever) just to see and sure enough, it gave me an alert that it was too hot.
Storage of data
This thermometer can store up to 20 latest measurements so you can keep track of past measurements and see when there are differences. To test this, I measured three different things and went back to see the data by hitting the setting button. I can imagine if I was a parent taking care of a sick child this would helpful data to have on hand.
Features:
Three different modes: ear, forehead, and object
Silent mode
LED backlight

℃/℉

Recommended by medical experts following its vigorous FDA clinical tests to confirm its consistency and reliability

30-second auto shutoff
Can read in a dark room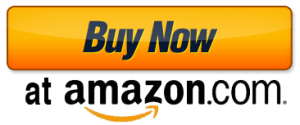 Disclaimer: I received this product at a discount for the purposes of testing it and reviewing it.  All opinions expressed are truthful and 100% my own.
[P_REVIEW post_id=1083430 visual='full']