With drones becoming so popular over the last few years, more and more people want to get their hands on one. HASAKEE has some great options, and when they reached out to have their mini drone reviewed, I was happy to give it a try. Overall, the drone struggled to fly and some of the functions on it didn't work, but here's everything you need to know.
Overall build
Right out of the box, you can see how small the HASAKEE drone is. Even when it's expanded, it fits right into the palm of your hand. This is definitely one of the smallest drones I've ever been able to use. This makes it easy to fly around and carry wherever you go. All the pieces are also in the back, so you can repair it or fix anything you need to within seconds thanks to the tools already being attached. The drone fits right inside the case, making travel even easier.
Flying the drone
After you open the box, take out the drone, charge it, and put in the batteries on the remote, you're ready to go. Once I turned it on, calibrated it, and unlocked it, only one propellor started to turn. I had to push the other ones to get them started. After following the instructions multiple times, calibrating it, and doing the proper steps to get it up in the air, it immediately starts off in one direction. It never hovers over the takeoff spot. One thing I do have to mention is that even after multiple crashes, none of the propellors broke (and it took some pretty hard falls).
The remote
I really wanted to like this remote, but the joysticks constantly fall off when you're trying to fly it and the left joystick kept getting stuck to one side, causing the drone to crash. You have the option of taking the joysticks off and just using the controls to navigate the drone. The stop button didn't work either so it kept flying until it crashed and then it automatically stopped.
Battery life
Overall, this drone doesn't take long to charge at all. Even when the battery is dead it takes about 30 minutes. The drone flies for about 10 minutes before the battery needs another recharge.
Disclaimer: I received this product at a discount for the purposes of testing it and reviewing it.  All opinions expressed are truthful and 100% my own.
Features:
Altitude hold
One-key take off and landing
Headless mode
3D flips
High-speed spin function
Three-speed modes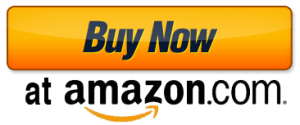 [P_REVIEW post_id=1081585 visual='full']