We are influencers and brand affiliates.  This post contains affiliate links, most which go to Amazon and are Geo-Affiliate links to nearest Amazon store.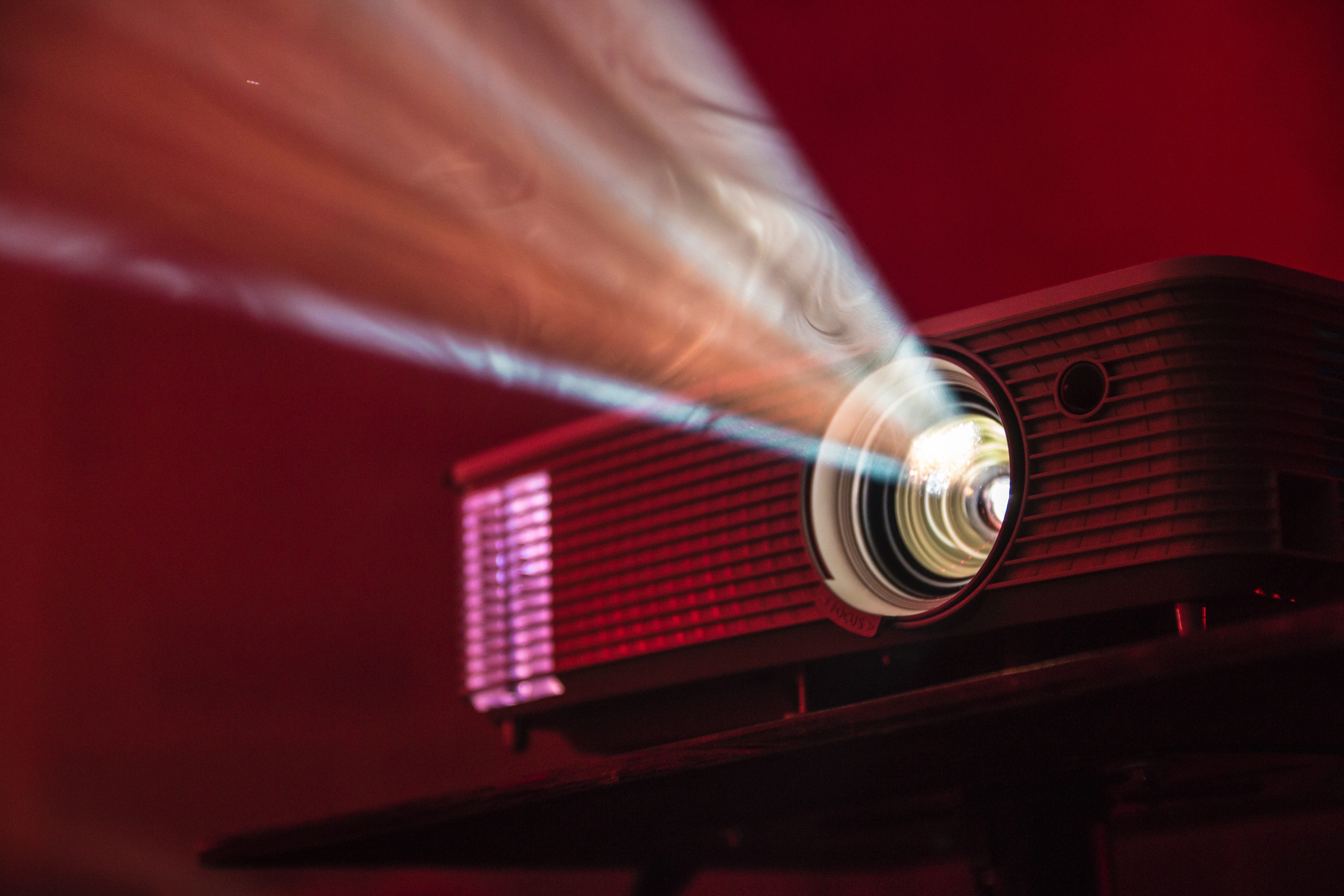 Whether you plan on upgrading your company's conference room, creating a movie area at home, or gift shopping for a movie lover, investing in a projector is a great idea. You can find a lot of affordable models that perform very well and that you can adapt to your available space and your preferences.
But, with so many options, deciding what to buy can become a hassle. Here's what to consider if you want to start beaming 4K blockbuster movies into your living room.
Why Choose a Short Throw Projector?
A 4K short throw projector is the best solution if you don't have a lot of space to play with. These devices need a minimal distance (usually less than 30 centimeters) from the wall or screen to project a high-definition image. Compared to traditional, long beam projectors, they also offer more portability and do not require ceiling mounting fixtures to be installed.
So, unless you have a huge living room or you want to use the projector outdoors, then a short throw projector will certainly meet your needs.
Don't assume that you will have to break an arm and a leg to get one. You can find a lot of affordable models that offer decent quality. However, you will need to know what a 4K short throw projector is and what key features you need to consider to get a good offer. This article will help you do just that.
Here is a guide to help you make an educated decision.
Choose the Right Throw Ratio
This information can make a world of difference to your overall experience, so get it right from the beginning and filter your options accordingly. Measure the approximate distance that the beam needs to cover and how wide is the area that could act as a screen (or an actual screen). The throw ratio is the distance divided by the screen width.
Buy a projector that includes your calculated throw ratio. If you need versatility and the ability to move your projector around, then make sure to choose one with a broad range.
Check the Maximum Resolution It Supports
The resolution of the projector will tell you how clear and detailed the image is going to be. A 1080p resolution is a minimum you should go for, although we highly recommend you invest in a 4K UST projector. Even if you only buy your projector for business purposes, make sure your equipment can support a high-resolution image and display it in its full splendor.
Don't forget to check if your computer has the resolution you need. Otherwise, a high-resolution projector will be useless.
Be Sure It Connects to Your Other Devices
Since we mentioned the projector's compatibility with the computer, here is the next step in browsing for the right one. Make sure it has all the connection ports you need. If you carry it around a lot, you might want a wireless UST projector.
Also, we highly recommend getting a projector that has an HDMI cable port, since HD has essentially become the norm. Another useful port would be a USB one, especially in a business environment, where it is easier to carry a document on a USB stick.
What Auxiliaries Will You Need?
Perhaps now you are closer to choosing your ideal 4K short throw laser projector. But, if you want to have the best experience you can afford, you have to consider the auxiliaries as well. Will your projector need a sound system? Will it require a screen?
Short throw laser projectors perform best on a special light rejecting screen, but if you have a very smooth wall or whiteboard, it might work just as well.
Check out the Extra Functions of the Projector
Although it might benefit a business environment more than your home theater experience, interactivity is a very cool feature that some projectors have. It means that you can have up to two persons interacting with the device for a presentation, for example. Some UST projectors have hand or pen recognizing systems and serve as a "touchscreen" that can boost the overall quality of your presentation.
Choosing the best short throw laser projector is all about knowing what you need and asking the right questions.
We are influencers and brand affiliates.  This post contains affiliate links, most which go to Amazon and are Geo-Affiliate links to nearest Amazon store.
I am interested in all things technology, especially automation, robotics and tech that helps change how society will live in the future.