Power strips are the life blood of technology geeks like us, and I can tell you I have 6 fighting to keep my devices alive in this one room which is both my kids and my office.  But I also found myself in a recent situation traveling where I go with 2 laptops, 1 tablet, mobile phone, Bluetooth earphones for music and a Bluetooth headset for conference calls and an External Battery.  That is my standard travel equipment.  This is where I found excellent value in the Havit HV_A304U 3 AC Outlet with 4 USB Charging ports.  This power strip has evenly spaced AC outlet ports which accommodate most bloated plug heads, but also allows you to charge a whole bevy of devices.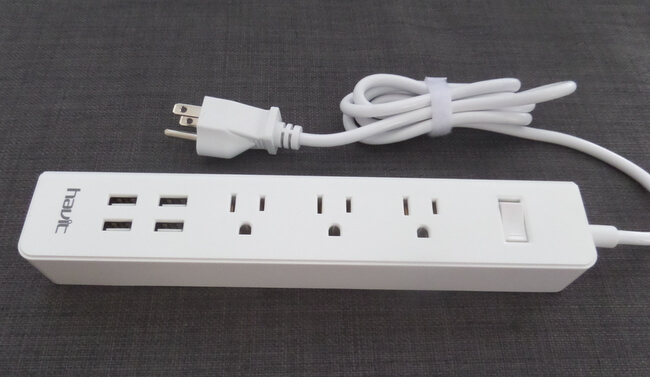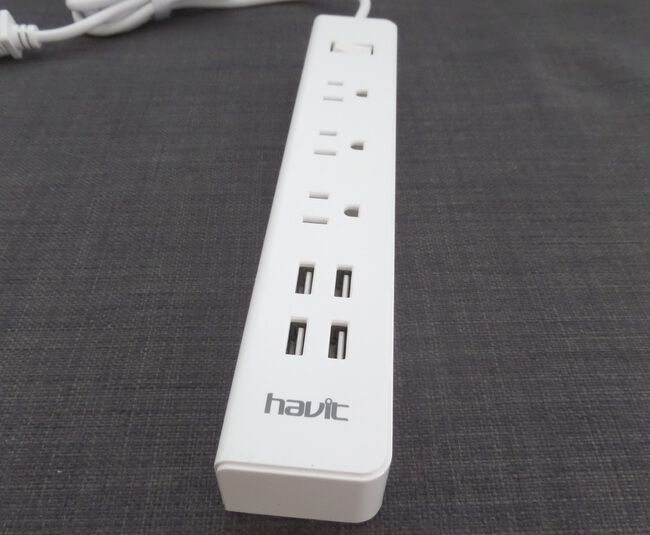 It is ideal for areas in your home where you need 2-3 plugs and some USB charging, but not a whole 6 outlet strip, so maybe on the side of your bed, behind the bed, or behind a couch…etc.  I did a video review talking about it as well, but I found the product to be an excellent option and work very well.  I do wish it maybe would have had little LED indicator lights showing you which ports were live and in use would be my only improvement feature for the product.
Disclaimer: Havit provided us with the 3 Port Power Strip so we could do a showcase and share thoughts on the product.  All opinions are 100% authors and authors alone.