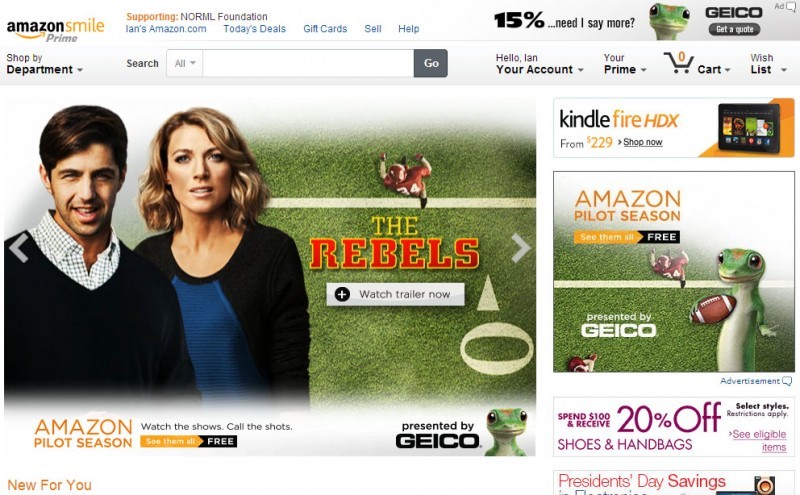 A couple of days ago, I noticed an advertisement for a service that I had never heard of before – Amazon Smile. I buy everything from toothpaste to cell phone accessories on Amazon because it's inexpensive, and combined with Prime two-day shipping, sometimes more convenient than going to Walmart or the grocery store. The fact that I had never heard of this Amazon Smile service shocked me enough to try it out by buying a book.
Well, my book arrived in the mail today, and it has prompted me to write this review to tell others about Amazon Smile. Launched in October 2013, Amazon Smile was designed to donate 0.5% of eligible Amazon purchases to the charity of your choice. For example, if I purchase a $10.99 book, Amazon Smile will donate $0.05 to the charity of my choice. This may not seem like a lot of money, but if thousands or millions of people are supporting the same charities on Amazon Smile, or you buy more expensive items (a $1000 purchase warrants a $5 donation), the numbers quickly add up.
Perhaps the best part of Amazon Smile is that it's free to you, and really requires no additional input. Simply start shopping at smile.amazon.com by choosing a charity, and you'll begin donating money without having to do anything but use Amazon as you normally would. The products are not more expensive, and all Prime benefits still remain on charitable purchases, so there's really no excuse why you shouldn't be placing all of your Amazon orders through Amazon Smile.
Note: Amazon will not donate money to your charity unless you start shopping at smile.amazon.com. If you navigate back to the main Amazon site, they will not donate any money to charity. To make sure you always remember to be shopping on Amazon Smile, download the Smile Always extension for Google Chrome or the Amazon Smile Redirect plugin for Firefox.