We are influencers and brand affiliates.  This post contains affiliate links, most which go to Amazon and are Geo-Affiliate links to nearest Amazon store.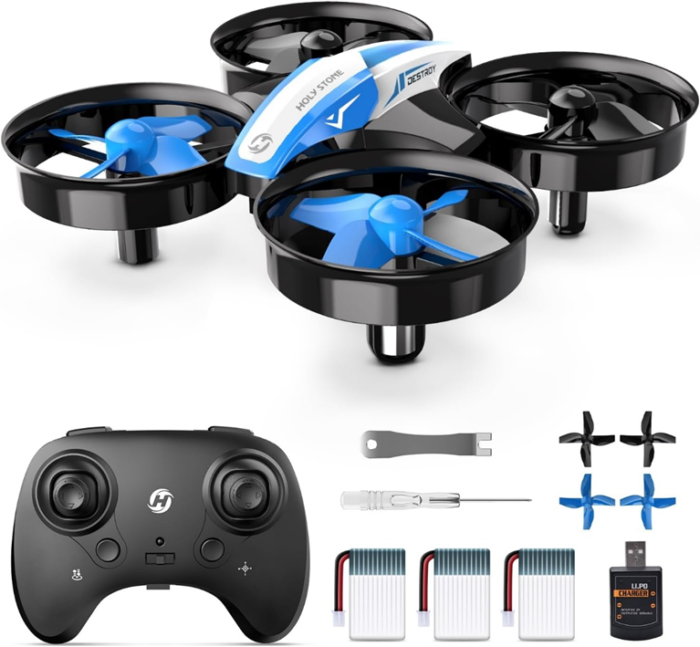 Looking for a gift for a loved one? A drone is probably one of the best ideas
Among some of the most popular remote-controlled vehicles of recent years, we can find drones. These amazing things can amuse anyone regardless of age, so it's certainly a good gift for kids, but it could also amuse any adult. If you are looking to surprise a child, then you should not spend too much on a drone. Brands like Holy Stone specialize in this great business, the best thing about them is that they offer products at affordable prices and with a superior build quality to the competition.
What should you consider before buying a drone for children? Well, the main thing is the price, you probably don't want to spend hundreds of dollars on a drone for a child. Price is not everything, build quality should also be a priority, it is useless to a cheap drone that ends up in the trash after the first accident. Other aspects such as battery life should also be important, even drones for children and beginners are designed with rechargeable batteries that often last much longer than any remote-controlled helicopter.
The Holy Stone HS210 Mini Drone is a great option if you are looking for a fun gift for children. This is an incredible drone available at an unbeatable price, plus it has smart technology that will allow children to do stunts. Keep in mind that this drone doesn't include a camera (otherwise price would go up considerably), but it shouldn't be a problem since kids don't need a camera if they plan to have fun while controlling it. Next, discover the most interesting features of that product.
Holy Stone HS210 Mini Drone Features
If you are looking for a technological gift to surprise a loved one, then the Holy Stone mini drone is what you need. One of the main features of this drone is the ultra-portable and lightweight design that allows children to control it with great ease inside the home (it will probably be unstable outside if there is wind). 3 rechargeable batteries are included that guarantee a flight time of up to 7 minutes per battery, which means a total of up to 21 minutes of fun for children, this is up to 100% more time compared to most remote-controlled helicopters.
One of the reasons why this drone is better than other similarly priced drones is because of its amazing smart features that allow performing stunts like 3D flips. The stabilization is also quite amazing, while the drone works inside the home it will be easy to control (children can take off or land the drone by pressing a single button). Finally, you should know that the Holy Stone mini drone is designed to be safe to use by children, which means that there is no risk of cutting thanks to the design that isolates the propellers and prevents any accident that hurts children.
You can buy this item here on Amazon
We are influencers and brand affiliates.  This post contains affiliate links, most which go to Amazon and are Geo-Affiliate links to nearest Amazon store.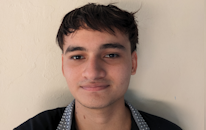 My name is Joel! I love to read, I go to university like most people my age.
In my free time I usually train boxing, I love music, I also know how to play the guitar and the harmonica.