We are influencers and brand affiliates.  This post contains affiliate links, most which go to Amazon and are Geo-Affiliate links to nearest Amazon store.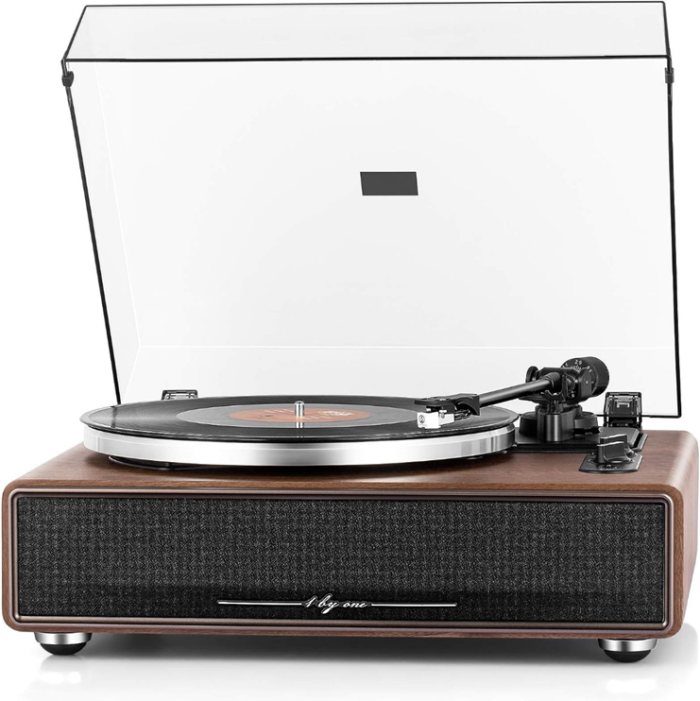 Would you like to play your vinyl records again with a modern turntable?
Music has evolved incredibly over the last 70 years, so there are a lot of things that have changed during all this time. No matter when you were born, there's a good chance you've ever seen or owned a record player. Record players were once very popular because of the way they worked. The golden age of the record player was between the 60s and 70s. Although its popularity today has dropped compared to those years, it is incredible how millions of units are still sold around the world (its retro design hardly ends up going out of style).
One of the reasons why turntables have survived despite the years is because many manufacturers have been able to implement technology in them, making them not only more durable but also adding some features that would allow you to listen to your favorite music in the best way. One of these features is not only to depend on a vinyl record but also to be able to use Bluetooth connectivity to play your favorite songs from your cell phone and get an incredible retro sound.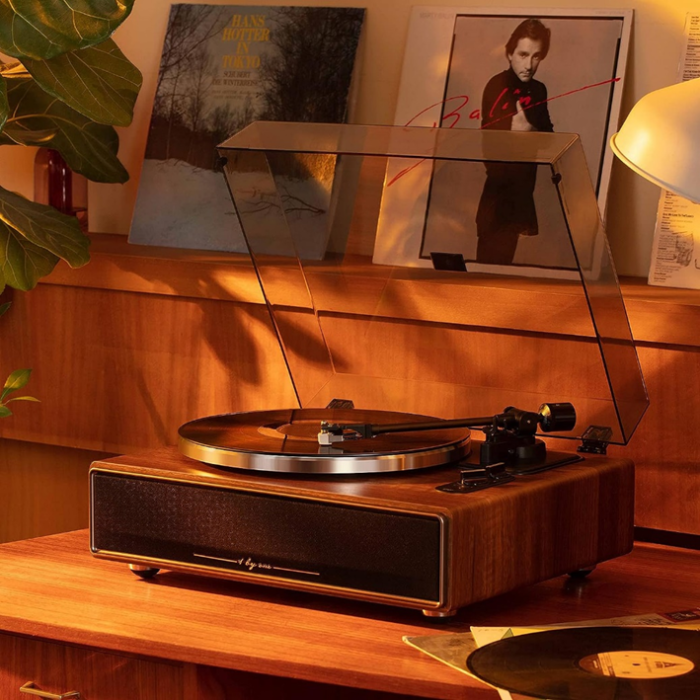 The turntable 1 BY ONE is one of the best options to consider if you are looking to get that incredible retro sound of the 60s-70s. It is built with the best materials to ensure not only impeccable sound quality but also a long service life compared to other brands. A great buy for those looking to relive the long era of the record player. Next, discover the most interesting features of this product.
Features of the 1 BY ONE turntable
If you want to achieve that nostalgic retro sound that dates back more than 40 years, the 1 BY ONE turntable is the perfect choice. This turntable is distinguished by its construction, mainly composed of high-quality metal and wood, which not only gives it an attractive retro look, but also exceptional durability. When you purchase or use your favorite vinyl records, you can experience precise sound, as this turntable spins at speeds of 33 and 45 RPM.
One of its most amazing features is its versatility. Not only does it allow you to enjoy your vinyl, but you can also connect it to your devices via Bluetooth and play songs through the built-in speakers. This innovative aspect gives you the possibility to use your cell phone, laptop, computer, or other device with Bluetooth connectivity.
In addition, you have the option to transfer the sound from the turntable to external speakers, which is convenient in environments with more people where a higher volume is required. The 1 BY ONE turntable fuses vintage essence with modernity, providing a unique and authentic listening experience for music lovers. This device is the door to a musical journey that transports you to past eras with a touch of modernity.
You can buy this item here on Amazon
We are influencers and brand affiliates.  This post contains affiliate links, most which go to Amazon and are Geo-Affiliate links to nearest Amazon store.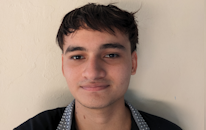 My name is Joel! I love to read, I go to university like most people my age.
In my free time I usually train boxing, I love music, I also know how to play the guitar and the harmonica.