When it comes to taking care of a newborn child, few things matter more than keeping an eye on them at all times. Thanks to technology, this has grown from a traditional baby monitor to the ability to livestream video from your baby's room. The HOMIEE video baby monitor has some of the newest options available for a camera system. One of the best parts is that it can be used in a variety of ways, it doesn't just have to be a baby monitor. You could use it to monitor your home, office, or anywhere else you need to keep an extra set of eyes.
How to set up the HOMIEE video camera
Setting up the HOMIEE video camera is incredibly easy. You simply take the camera and the monitor out of the box and plug in the correct cords. They sync together automatically so you don't need to worry about connecting it all. The camera turns on automatically and as soon as you hit the power button on the monitor, it's connected and you can see what the camera sees.
How it works
This camera can view in a full circle and tilt back up to 105 degrees. The HOMIEE camera doesn't connect through Wi-Fi or an app, instead, it uses its own 2.4GHz wireless connection, which can help keep your camera safe. This also lets you use the camera, even if you have a Wi-Fi outage. The monitor has a rechargeable battery that can last up to 7 hours with the power-saving mode or 4 hours with regular use. It also has a kick-stand so you can set it up anywhere. Overall, the monitor lost connection a few times during use, but I'm not sure with longer use it stays connected easier.
What this monitor and camera can do
After thorough testing, one of the best parts of this camera is the night vision. It's still just as clear with the lights on, and has a sharp image up to about 5 ft. There are invisible infrared LED's that help you see in complete darkness. You can always hear sounds around the camera through the monitor, but a great additional feature is that the monitor can send sound back to the camera. Whether you want to soothe your child or talk to someone if you use the camera for security, you can use the two-way audio option. There are also built-in lullabies for extra comfort for your baby. The cords that come with the monitor and camera are both over 7 feet so you can store them where you need them.
Safety features
Not only can the HOMIEE camera help keep an eye on your baby, but it can also help keep them safe. Along with the video, nighttime vision, and the ability to see fully around a room, it also comes with a sound and temperature alarm. If your baby starts crying or the temperature in a room goes above or below a certain threshold, your monitor will sound an alarm.
Features:
5-inch full-color HD TFT LCD screen
1280 x 720 resolution
The camera can tilt 360 degrees and 105 degrees
Connection up to 1000ft
Private 2.4GHz wireless connection
Built-in lullabies
[P_REVIEW post_id=1079734 visual='full']
Get 20% off your order with code: BM1OFF20
Coupon good through Oct 31, 2018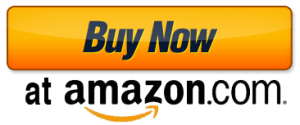 I received this product at a discount for the purposes of testing it and reviewing it.  All opinions expressed are truthful and 100% my own.
Jackie is a writer out of Denver, Colorado with a never-ending passion for good TV shows, gadgets, and old-school video games.
Compensation Area of Interest I've been writing articles online for over 8 years, but I'd like to start getting into the review world. I love, love, love TV shows and gadgets.