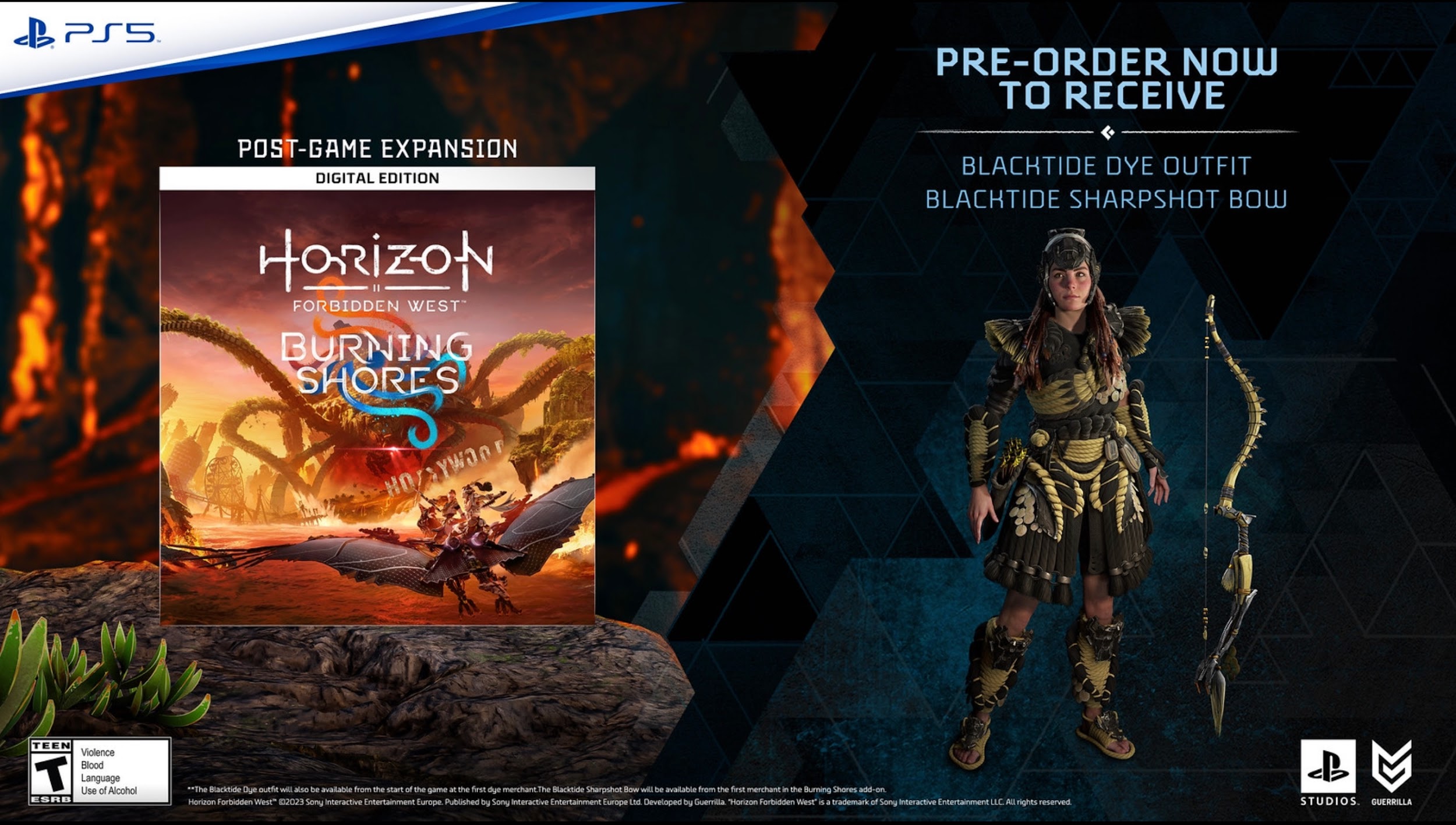 Image from PlayStation blog; Game developed by Guerilla Games.
Rejoice Gamers! Soon you will be able to continue your adventures with Aloy through the Forbidden West.
The DLC was announced during TGA 2022 and is now right around the corner! Here are some details to consider before jumping in.
PlayStation 5 Exclusive: This DLC will only be available on PS5. Hopefully it will be available on other platforms in the future, but that is to be determined at this time.
A true post-game DLC: Unlike its predecessor, Horizon Zero Dawn: Frozen Wilds, you will only be able to access this content once you have completed the main quest (up to and including the final quest Singularity).
The new content takes place in the ruins of Los Angeles south of the Tenakth Clan lands featuring new characters, machines, and story.
This DLC will be available to players on April 19, 2023.
Looking to get caught up on Forbidden West leading up to the DLC? Fear not, Amazon Prime members can take advantage of the PS5 and PS4 versions; just remember that the DLC will not be available on PS4.
– – –
The story of Horizon follows a young hunter named Aloy. In a world overrun by machines, she sets out on a journey to uncover her past; and in the process, uncovers a much larger history plaguing their world.
If you would like to experience the story from the beginning, you can do so with Horizon Zero Dawn.
Once you have completed that, you can jump into Horizon Zero Dawn: Frozen Wilds. Unlike its successor DLC, Burning Shores, you do not have to complete the entirety of the main story in order to access the Frozen Wilds content.
– – –
Finally, for our Horizon fans – there is an amazing 1,222 piece Lego Tallneck set.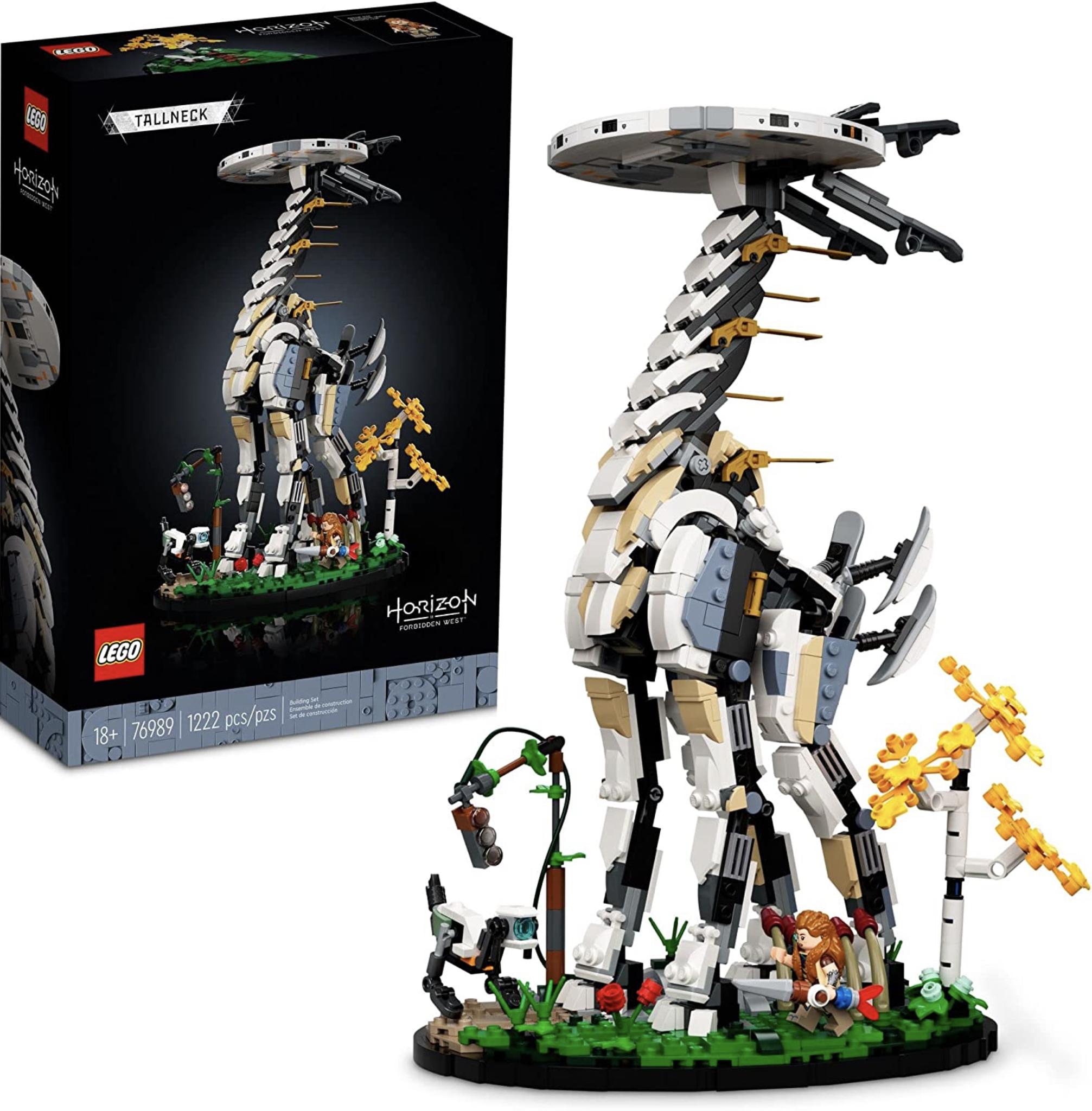 Image from Amazon. Set produced by Lego.
This set features –
A display stand with familiar landscape
A Watcher figure and Aloy mini figure with her bow and spear
– – –
Have you already played the games or are looking forward to exploring the world of Horizon? Let us know what some of your experiences have been or what you are most excited about!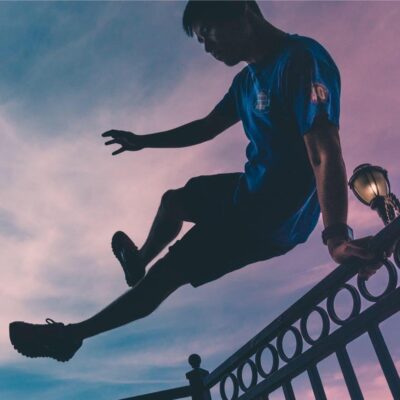 Jayson Wyler began with Dragon Bloggers in 2021 at the invitation of Justin Germino. He started with gaming content on their Twitch channel and eventually product reviews.
After a media hiatus, Jayson has returned and hopes to bring his passion for gaming, tv/movie, and music industries through quality content.