One thing I can tell you as a website owner after using several web hosting services over the years is that its mostly about marketing. Most of the web hosts are charging you for their promotional services. There are very few companies that actually charge you only for the services they offer. And when you find such a service you will get the real value for money. Hostinger's VPS hosting service is a true example here. When you will choose this provider like me, you will stop paying for marketing and only for the quality services you get.
The Hostinger Trust
Hostinger services over 29.6 million clients worldwide. Over 20,000 new clients are signing up for their hosting services every day. That is a staggering figure by any account. Besides, the company powers 24.9 million websites today. And when you consider that their VPS hosting plans start from just $4.99/mo, you will have every reason to choose this host.
Hostinger's VPS Benefits
Every time I used to think of upgrading to a VPS hosting service from my shared plan, high cost was my biggest concern. I checked all the big brands and it was VPS from Hostinger that made all the sense to me. Some of the unique (many premium) features offered by this web host included:
Dedicated IP
This is a truly premium feature available at such an affordable price. Even the $4.99 plan offers dedicated IPv4 and IPv6. The benefits of a dedicated IP are galore. I can get so much more out my server. Whether it is running my FTP server or hosting my own SSL certificate, there is so much more flexibility. I don't have to worry about my scripts getting interrupted.
Auto-Installer
Many web hosts claim to offer easy-to-use auto-installers, but I have never been impressed by these claims. Hostinger's VPS plans feature developer-friendly auto-installer and it certainly delivers what is claimed. As I have already mentioned, there is less of marketing here and more of actual product delivery.
All the VPS from Hostinger feature the auto-installer that supports all the popularly used OS templates and web scripts. There is no need to go through the complex processes of installing your scripts, applications, and operating system. It takes just a few clicks to install any Linux OS, VPN servers, or any application. Even when the web host claims that it takes just 1 click, I would claim that you can install scripts and OS by using a few clicks without getting entangled in long-drawn processes which is the case with other hosts.
Premium & Reliable SSD Storage
There are many other VPS hosting service providers that offer SSD storage space. But almost all of them charge a premium for that. Hostinger provides you SSD storage for all its plans. The advantages you get with their plans include:
Guaranteed server resources
Optimal website(s)/application performance
High speed page/application loading and rendering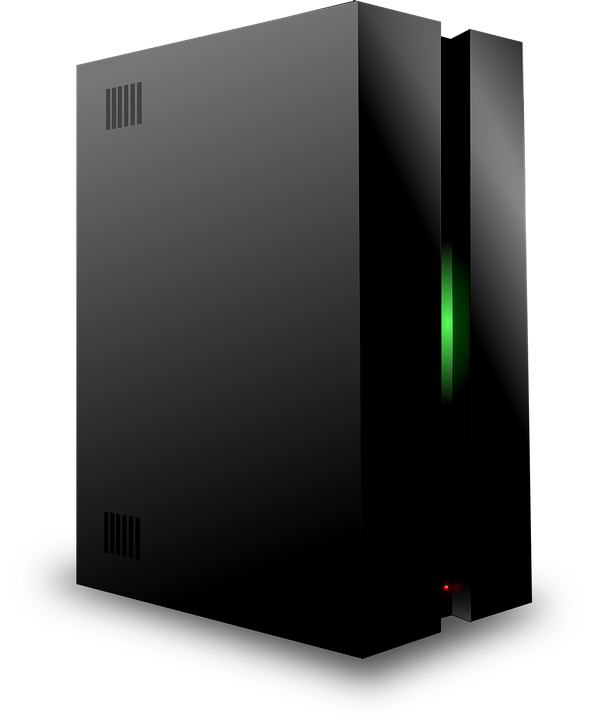 At the price that they offer SSD storage space, you cannot find another service that can meet the value-for-money proposition.
$4.99 plan: 20GB
$14.34 plan: 40GB
$24.56 plan: 60GB
$32.76 plan: 80GB
$49.16 plan: 120GB
$65.56 plan: 160GB
SSD storage technology is similar to HDDs in terms of functionality. However, they are not mechanical systems and offer much higher speeds. The average read/write speeds for HDDs are in the range of 15 ms, but SSDs can do so within 0.2 ms. There is more such valuable technology information on dragonblogger.com. And Hostinger allows you to access this storage technology at a much affordable cost.
Ease of Control
When you choose a VPS plan, you want to have all the controls in your hands. However, not everyone is developer-level adept. Hostinger addresses this part as well by providing an easy-to-use control panel.
It provides a VPS Control Panel to manage your virtual server with just a few clicks. Install new operating systems or applications, get root access, change VPS hosting resources instantly, check server stats, reboot server, and do much more with ease. The web host also allows you to backup/restore VPS container through cPanel.
Cloud Backups
Just when you thought Hostinger is offering much more for the price it charges, the fact is that there is more on offer. It offers cloud-based backup for your server. Create backup with a few clicks and protect all your data on the cloud.
You will never have to worry about your data. And if you face any issues, data restoration is just a click away. Access your backups anytime from within the control panel and restore it instantly. It is not just cloud technology, the web host also uses double RAID protection. So you can always have peace of mind.
Conclusion
VPS hosting, by its very nature, is meant to be expensive. Hostinger has been able to blend together the benefits of affordable hosting with premium quality services and hardware. It offers VPS hosting powered by features like Intel Xeon CPUs, TBs of SSD storage, hundreds of GB of RAM per server, and TBs of bandwidth. It features cloud technology, double RAID, and the latest servers located in datacenters in major global centers.
And it has been able to combine this with easy-to-use control panel, auto-installer, cloud backup, and so much more. And all this comes with VPS plans starting from just $4.99/mo. I would claim that I am unable to find another web host that matches these features and benefits.