We are influencers and brand affiliates.  This post contains affiliate links, most which go to Amazon and are Geo-Affiliate links to nearest Amazon store.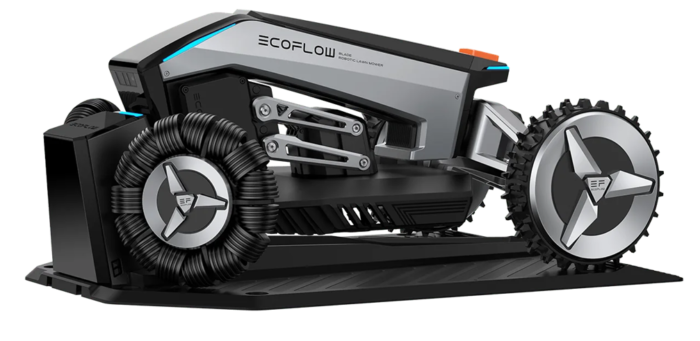 Tired of paying for lawn cleaning? Get the job done without getting your hands dirty with a smart lawn mower
Summer is one of the best seasons of the year, we can do many fun things during this season. Although as you know summer is mainly characterized by high temperatures. Another thing that usually happens in summer is that your lawn begins to grow, which means that you should cut it more often if you want to give your home a good look. Most people usually hire a company to take care of the cleaning, but, although that is a good option, the truth is that in the long term, it can be a high expense, especially if you usually mow your lawn 1 time a week (something common during the summer).
If instead of hiring a company you are responsible for mowing the lawn yourself, you could mow the lawn as many times as you want. I know, mowing the lawn is a boring task for most people, so using the traditional method is still an unfun thing to do every week. Luckily technology advances rapidly, so it is no longer necessary for you to get your hands dirty trying to clean the lawn in your home. I'm about to tell you about one of the best inventions for you to clean your lawn automatically it's a robotic lawn mower.
The EcoFlow BLADE is the first robotic lawn mower. This lawn mower is designed to offer you a performance never seen before, so you will no longer have to get your hands dirty trying to mow the lawn. This thing is without one of the best purchases you can make in your home. EcoFlow is a reliable brand that always offers a friendly warranty on all its products. Next, discover the most interesting features of this product.
Feature of the EcoFlow BLADE lawn mower
If you think there is no better way to clean your lawn, then you should seriously think about getting the EcoFlow BLADE robotic lawn mower. What exactly is this? Answering that question is easy, this amazing product is designed so that it can work automatically, this means that you should not waste time trying to clean the lawn of your home, without weekly hires, without annoying cables, all you need is to let the robotic lawn mower do the hard work for you. The EcoFlow BLADE offers you a professional service, but with the difference that you will not have to make any effort. You can configure this lawn mower in many ways, so customization options are available if you install the free "EcoFlow" app. With this application you can create a map of your garden, so after creating and configuring your map, the EcoFlow BLADE can mow the lawn immediately.
This lawn mower is also equipped with advanced technology, so you don't have to worry about accidents, x-vision and advanced visual sensors ensure that the lawn mower recognizes any obstacle in an easy way (including people and pets). If you get the version with the Lawn Sweeping kit you can collect annoying debris such as leaves or sticks without spending time trying to do it manually. Usage time may vary, but we all know EcoFlow for its amazing portable power stations, so the battery life is designed to run for approximately 240 minutes on a full charge, and best of all, the EcoFlow BLADE can be recharged in just 130 minutes (a charger is included, but you can also use solar panels). Finally, you should know that EcoFlow is a reputable company, so they offer a 4-year extended warranty and personalized customer service for life.
You can get it in the official EcoFlow store
We are influencers and brand affiliates.  This post contains affiliate links, most which go to Amazon and are Geo-Affiliate links to nearest Amazon store.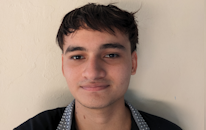 My name is Joel! I love to read, I go to university like most people my age.
In my free time I usually train boxing, I love music, I also know how to play the guitar and the harmonica.