We are influencers and brand affiliates.  This post contains affiliate links, most which go to Amazon and are Geo-Affiliate links to nearest Amazon store.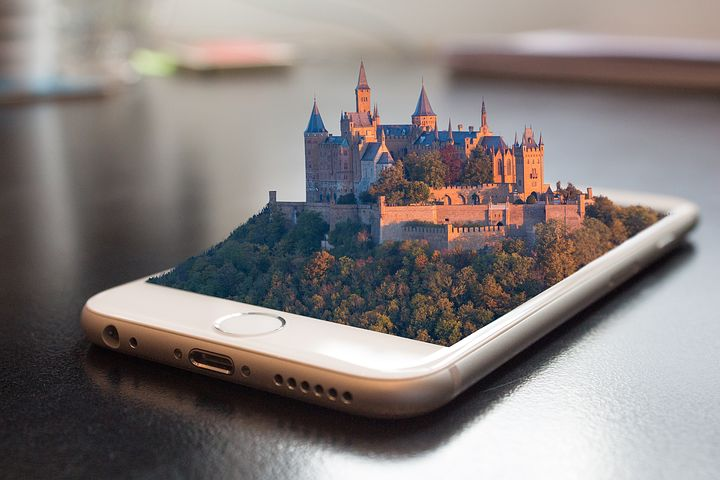 Technology in all its forms has been slowly but surely taking over every aspect of our lives. From communications and entertainment, to automated industries and smart cities, technology is undeniably something we are all seamlessly counting on in our day-to-day lives. As individuals, we rely on technology to get in touch, stay updated, and educate ourselves on various topics; it is helping us grow in ways that were not at all possible in the twentieth century. Similarly, the development of a child is highly influenced by the technological solutions available in our day and age.
Although some might say that raising children was healthier back in the day where television was the height of advancement and the outdoors were all there was, science begs to differ. Technology – if employed properly – could open doors we did not even imagine in the realm of child development and learning. In this article, let's shed some light on some of the ways technology aids the development of kids.
Fostering Critical Thinking
Remember when you were little and someone told you that a piece of gum could stay inside your stomach for seven years if you swallow it? We used to take information we were told at face value and just believe it, hardly ever questioning those "facts", because why would we? Technology today made instant search readily available for our kids to look up information or fact check something they heard at the playground, promoting critical thinking and creating a habit of questioning the givens around them. Researching little pieces of information early on teaches children not to believe everything they hear, and to form their own opinions based on reading and comparison.
Learning Made Fun
Educational institutions have been riding the waves of technological transformation during the past two decades. Mobile and tablet apps render learning much easier and more accessible, making almost any educational journey more interesting for children of all ages. As children become smarter and more exposed, educational apps offer a convenient and agile way to constantly update content and make it exciting.
Games that Engage a Child's Brain
"Fun-ducational" apps are basically games that double as learning experiences for children that sometimes it's hard not to be jealous as an adult. Rich with interesting story lines, moving shapes, and stimulating colors, kids' gaming apps are perfect to keep the little ones entertained during long rides or waits at the pediatrician's clinic.
The good news is that developers are aware that not every age is equipped to handle a smartphone or a tablet, that is why many of today's children's apps are built to be compatible with alternative devices such as smart watches. One great device that bridges this gap is Vtech's Kidizoom smartwatch; it's affordable and water proof for those accidental spills and splashes kids are prone to.
Tackling Anxiety
Being a child can often be scary and confusing, as a kid's life is fully controlled by adults, and choices may seem limited. New experiences can be either exciting or scary, depending on the situation, and sometimes, kids panic when something new and unexpected happens. When a child doesn't know what to do or how to act, for instance, they may "freeze" and suffer from anxiety and panic attacks.
There are actually apps out there that can help children examine their thoughts, identify their feelings, and find ways to ease panic and control anxiety. These tools may help them grow into more aware, grounded adults in the future as they equip them with techniques and coping mechanisms they may have not learned otherwise.  Apps like Rootd, Pacifica, Moodpath and Wysa all help to allow people to combat anxiety and some to help when in the middle of an anxiety attack.
Enabling Special Needs Students
Special needs teachers face new, student-specific challenges with every new enrollment. Whether they work in inclusive classrooms or specialized groups, no child is like the other; every student has different needs, talents, and behavioral patterns. Specialists around the world are constantly working on apps that can help teachers and parents customize their curricula and activities to the needs of the children, without making the process time-consuming and overwhelming. These apps can help provide kids with a fair chance at shining by bringing out their special talents.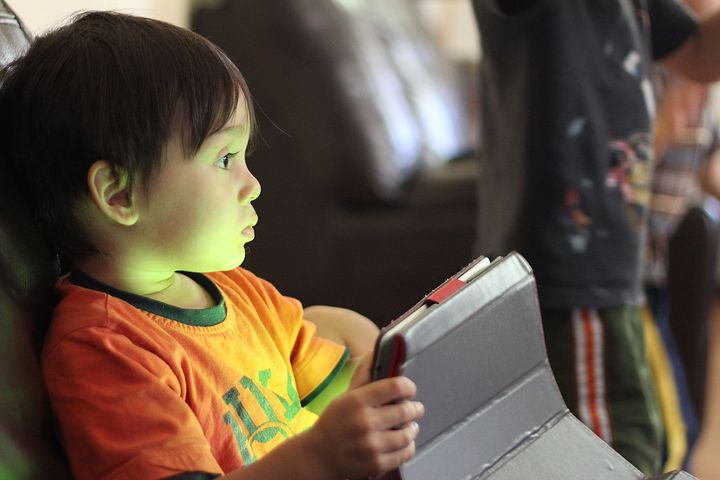 Screening The Screens
It's common for parents to feel guilty about letting their children have their screen time, but when the content is supervised and the tools are age appropriate, technology can be every parent's friend. Just like candy, television, play dates, and everything else in life, a child's consumption of tech products needs to be moderated and directed with their interest at heart.  You may have seen in the news that YouTube Kids can have content that gets past screens and detection which is inappropriate for children, so always make sure you are aware of what your children are watching and do your best to keep guard against them getting exposed to unwanted content.
We are influencers and brand affiliates.  This post contains affiliate links, most which go to Amazon and are Geo-Affiliate links to nearest Amazon store.
I am interested in all things technology, especially automation, robotics and tech that helps change how society will live in the future.