Technology has driven huge changes in almost every industry you could name and the casino industry is no exception, with online casinos becoming hugely popular. Whilst some people prefer to feel the thrill of sitting at a roulette table and watching the ball spin around in baited anticipation, others enjoy the freedom of being able to play casino games from anywhere they happen to be.
How online casinos burst onto the scene
The history of online casinos dates back to 1994 when a law was passed in Antigua and Barbuda to allow online casinos. A company called Microgaming then launched the first-ever online casino. After that, a host of other software companies burst onto the scene to provide players with exciting games to play from the comfort of their own home, or even on their commute to work.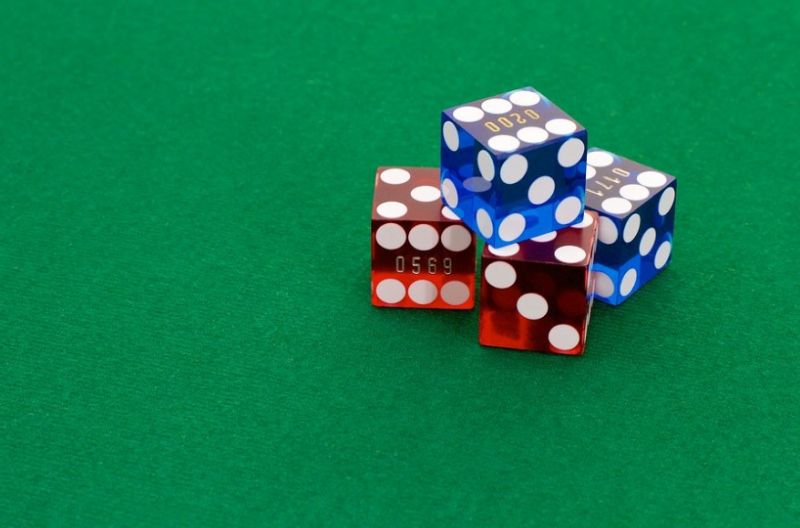 "Casino Dice" (Public Domain) by davidgsteadman
Online casinos brought the fun of table games to players who wouldn't have the chance to regularly visit a casino or who wanted to play in between their casino visits, sharpening their poker skills or their abilities in other popular game skills.
Whilst game options were fairly limited in the 90s, software companies soon upped their game, bringing new games, themed slots and the option to play against other players. More recently, the introduction of video streams has been powerful in convincing even the biggest doubters that the games are not manipulated in any way.
Exciting game options available today
The online casino industry has continued to evolve at great pace, bringing bonuses and other exciting incentives to attract players. Read this Casumo casino review to see the kind of incentives that companies are offering players and the typical types of games that you can play.
As with most online casinos, poker is a popular choice of game but the variations now seem to be endless, with video poker, Texas Hold'em and several other options for poker fans to enjoy.
In addition to providing the opportunity for people to play casino games on their computer, the internet has also revolutionized live casinos, with the ability to link up across casino chains to play for even bigger prizes.
As smartphones continue to advance, this brings the opportunity for a high-quality gaming experience whilst on the go. Poker fans can enjoy a quick game on their lunch break simply by downloading an app or going to a mobile-friendly online casino website.
Why online casinos are so popular
One of the key attractions of online casinos is that you don't have to have lots of money to spend, as many games give you the option to play with small deposits. This means that it opens up the opportunity to play casino games to people with any budget, and those who felt they had to take a huge wedge of money on a visit to the casino have an alternative option.
There is no need to travel into the city to find a casino, saving travel costs as well as inconvenience. It also provides a way to perfect your understanding of games and develop skills before you enter an actual casino, which can help prevent you from losing money as a novice. It is worth noting that it is a good idea to install good antivirus software when playing online games of any kind to stay protected online.
Online casinos have totally changed the game for casino-loving gamblers and this is just the beginning. And you can check out The Best Casino Reviews on BestCasinosReviews.com.  Meanwhile who knows where technology and the internet will lead the industry to next!
I am interested in all things technology, especially automation, robotics and tech that helps change how society will live in the future.