We are influencers and brand affiliates.  This post contains affiliate links, most which go to Amazon and are Geo-Affiliate links to nearest Amazon store.
We all work and live with our computers, and we all want to get the most out of them. As we are always using them, we tend to forget that all computers need updates and upgrades to improve their performances. In most cases, for a computer to run faster and better, significant hardware and software changes need to be done. However, there are also straightforward and exciting improvements that can significantly optimize your PC and create a better experience for you while using it.
Here are our favorite hacks that with a little extra or no cash at all, will help you get a better experience for yourself while using your old computer.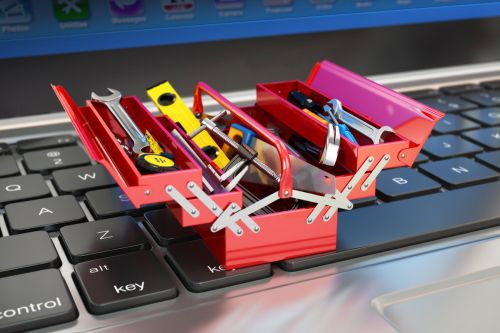 Improve your PC performance
Uninstall unnecessary applications – To secure that your PC will stay functional in years to come, uninstall unnecessary applications. These are usually apps that come with the computer, you don't use them, but they eat up system resources. Removing them from your computer will free up some disk space, making your PC run faster and better.
Check for spyware and viruses – Install programs effective in removing any spyware or viruses you may have picked up while browsing online. Ideally, a program that does not take up too much space on your PC. Also, when you visit a website with an SSL secure method and an error message shows up, take a careful look at the website address and make sure it is correct. You don't want any issues concerning your connection or your privacy. Worst case scenario, if the problem persists and you're having trouble understanding the cause, you can always turn for help to online guides or forums like this source, which gives you helpful info about fixing your issue.
Disk Cleanup – Use Disk Cleanup to track and delete files and programs on your hard drive that you haven't used in a while or are unnecessary. That will free up drive space for the programs you currently use.
Add RAM – To genuinely speed up your PC, make sure you add more RAM. Adding more memory to desktop computers is cheaper and easy to be done.
Upgrade your Graphics Card – A better graphics card can significantly improve your computing experience by playing video better and freeing up memory. If you are into the gaming experience, upgrading your desktop computer's graphics card can give your gaming a big boost.
Install Better (and Free) Software – You can improve your experience and your computer's speed with installing a better program. There are a lot of free, compelling and fascinating programs, ideal for desktop computers – From Anti-Malware, Audio, Back-up & Sync, Browsers Clean-up & Maintenance, File Transfer, File Viewers & Converters, Graphics & Imaging Maps, Media Players, Operating Systems, PDF Tools, to Remote Access & Screen Sharing, Security / Privacy, Recording Software Updaters, Uninstallers & Installers Video, Virtual Machines, Windows Enhancers, etc. One extra tip is to always download desktop software directly from the software makers.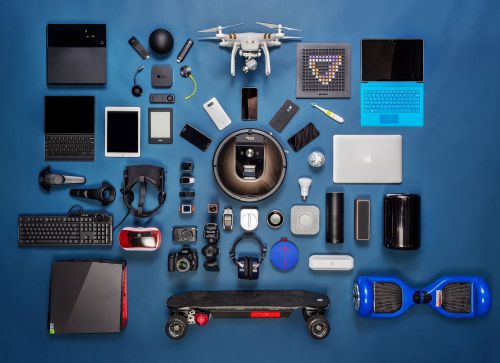 Smart gadgets for a new experience
Hardware gadgets include headsets, music players, webcams, USB splitters, screen filters, card readers, security cables, keyboard covers, gaming projectors, portable drive; to name a few. Owning them assists you in your day-to-day computing experience. To find some options that will appeal to you, you can check out the gadgetlounge. They do reviews on tech gadgets and gears that you may find handy. Our favorites are:
The Extreme Portable SSD by SanDisk with an ultra-fast USB 3.1 Type-C connector and with up to 2 TB of storage. The gadget features a shock-resistant build and robust encryption, as well as password protection. The device can connect to a PC or Mac, but also USB Type-C-compatible smartphones or tablets.
RECON, a portable foldable Bluetooth mouse, has the full functionalities of a mouse, together with a compact space-saving design. It fits perfectly in your pocket and bags. Bluetooth 4.0 connection makes you free up a valuable USB port.
The Elite 85h wireless noise-canceling headphones by Jabra have over-ear cans that offer impeccable comfort and great sound, even during phone calls. They can last up to 36 hours between battery charges with noise-canceling switched on. They utilize a USB-C port for charging.
Logitech's MX Sound 2.0 desktop speakers have a fresh design, intuitive controls, and the ability to switch between two audio sources easily. They also feature touch controls that light up when you reach toward the speaker. The sound quality is excellent, too. You can connect the speakers to your computer wirelessly or via a standard audio cable.
Keyboardio is an excellent gadget with a hardwood body, mechanical switches, and custom-sculpted keycaps. It comes with two blocks of solid maple that are a joy to rest your hands on, and a key layout based on your fingers.
Even though Microsoft removed desktop gadgets in Windows 10 in favor of Microsoft Store apps, there are thousands of free ones available on the web. To bring them back, you can use third-party apps like 8 GadgetPacк, Gadgets Revived, оr Rainmeter. However, since gadgets take up system resources and vulnerabilities in them could allow remote code execution, you need to be selective and careful about what you download.
Make Your Workspace More Ergonomic
Considering all the hours you are spending on your computer, it is easy to forget about your body's needs. How you feel while you work on your PC can significantly influence the quality of your work. Having an ergonomic setup can make your PC more comfortable to use and improve your experience at the desk. For example, fix your chair at the correct level, and elevate your monitor to eye level, approximately 18-28 inches away from your face. Keep your elbows bent at 90 degrees, with your mouse comfortably within reach of a keyboard. Accurate positioning will allow you comfortable use of mouse and keyboard and save you some neck problems. If in position to buy, consider a sit-stand workstation, which will enable you to take stretch breaks throughout the day, elongating your spine and promoting blood flow.
We are influencers and brand affiliates.  This post contains affiliate links, most which go to Amazon and are Geo-Affiliate links to nearest Amazon store.
I am interested in all things technology, especially automation, robotics and tech that helps change how society will live in the future.