We are influencers and brand affiliates.  This post contains affiliate links, most which go to Amazon and are Geo-Affiliate links to nearest Amazon store.
Gaming enthusiasts who are into arcade and role play oriented action games must be familiar with the Fallout series. This is one of the most addictive games which has been hugely popular in the gaming circles. While most people have on their PlayStation 4 or Xbox, the game has also been released for players that use the Windows operating system. If you are a gaming enthusiast who plays Fallout 4 on your Windows operating system, imagine you download the game after a whole lot of hassle and just when you decided to launch it, your screen flashed with the "LibScePad.dll" missing error. No matter how many times you try to close the application and relaunch it, it will simply not start because of the missing game system file unless you fix the error.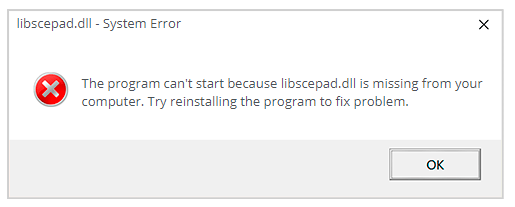 What is the LibScePad.dll File?
The .dll (Dynamic Link Library) files are part of different programs and applications that run on the Windows OS. These files contain a set of codes and instruction that facilitates its operations on a Windows-based operating system. Likewise, the LibScePad.dll is a type of DLL file that was developed by Sony and it might be needed by the certain application in order to ensure that they get launched and run smoothly.
How to Fix LibScePad.dll Error in Fallout 4
It is very common for Fallout 4 fans who use windows based operating systems to play the games to get this error when they run the application. There can be various reasons behind that such as files getting deleted by accident, or the files getting corrupted usually due to malware infecting your system. In case if you didn't find any LibScePad.dll that indicates that Windows system is missing, you should check your Recycle Bin before you do anything else. This is because just in case if the problem is just because of the file getting deleted, then you can simply resolve it by restoring the file from the Recycle Bin.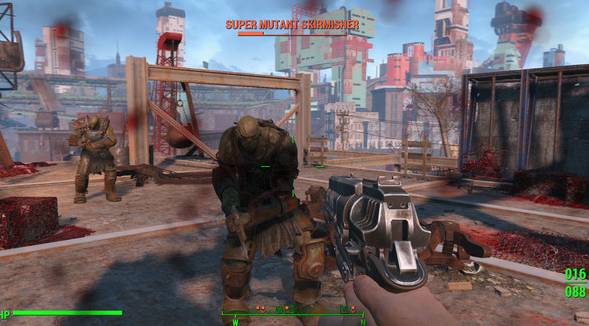 Unfortunately, there is a possibility there might be a chance that you will not find the file in the Recycle Bin or the LibScePad.dll error that you will receive will indicate that your file has crashed or is corrupted. In such circumstances, you will have to follow a few more steps. The first thing that you will be required to do in order to fix the error is to find the needed file online and download it from there. There are many online websites that will let you download the LibScePad.dll file for free.
When downloading the file, be careful about selecting the correct variant of the file for your system. This is because there are separate LibScePad.dll file variants for systems that run on 32 bit and 64 bit and the files cannot be used interchangeably. Once you have downloaded the file, place it either in your Fallout4 game installation folder or in the Windows System Directory.
If you find manually searching and downloading the proper type of file too complex a task, you can also download an automatic tool that downloads the correct version of the file automatically and suggests the right folder in which the file should be saved. Or you can simply download missing libscepad.dll file here.
Corrupted files in Productivity Apps are probably more common, but some games just get corrupted files sometimes and hopefully this got sorted out with the instructions provided.
We are influencers and brand affiliates.  This post contains affiliate links, most which go to Amazon and are Geo-Affiliate links to nearest Amazon store.
I am interested in all things technology, especially automation, robotics and tech that helps change how society will live in the future.