We are influencers and brand affiliates.  This post contains affiliate links, most which go to Amazon and are Geo-Affiliate links to nearest Amazon store.
It's a new year, which means it's a new chance to start fresh with your social media growth. 2019 may not have been the best year in terms of gaining new followers and more engagement – but there's always another chance, right?
With all the competition on TikTok these days, it's wise to think about how resourceful you can be both with your time and money. One thing that we think is truly worth an investment is a TikTok automation bot. You simply don't have the time to do the engagement you need to see serious growth.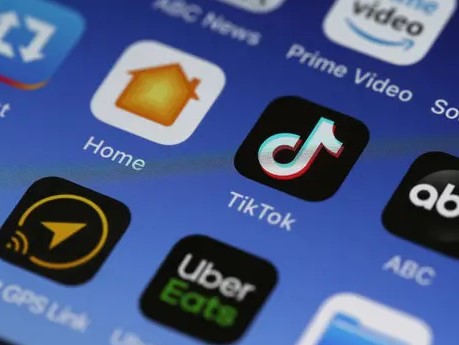 Let's talk about how to grow your TikTok with automation in 2020.
Find Something That's Non-Spammy
Perhaps one of the biggest things to remember about looking for TikTok automation is that you've got to make sure it doesn't involve spammy behavior. Spammy behavior is when a TikTok automation tool won't act naturally, mimicking human behavior.
This is quickly going to get you in the bad books with TikTok, and could even result in your account being suspended – or banned. The more natural-looking your TikTok automation tool is, the better. A high-quality TikTok automation tool will always make sure they're not coming across as spammy.
Try the Unfollow Feature
The latest craze to hit the TikTok automation market is the follow/unfollow feature. This is when your TikTok automation tool will follow someone for you, and when they see that they've followed you back, they unfollow them. While it may seem like a pretty simple approach, it's incredibly useful and has been the reason why so many people are doing well on TikTok. When you're trying to find the best TikTok automation tool out there right now, look out for this feature as it's going to put you above the rest.
Use Likes to Engage
While following others in your target audience is all well and good, there's another way to use TikTok automation to your advantage. Remember, it's not just about how many followers you have – it's about your engagement rate, and the better this is, the more popular your account will be. This is why it's important to engage with fellow TikTokkers through liking their content, as well as following them. In return, they may just like your content back, which, of course, is going to go a long way to building up a solid TikTok following.
Picking the Best Automation Tool
Firstly, you need to make sure that the TikTok automation tool you're looking at is as comprehensive as possible. This includes having filters that can allow them to find the perfect target audience for your content. TokUpgrade has all of these features, for example.
From location and gender to hashtags, there are a lot of contributing factors to your ideal audience, so the more the TikTok automation tool knows about them, the better they can interact. Also, make sure that the TikTok automation tool you're thinking of going with has strong limits and caps on their everyday automation. The last thing you need is for your TikTok automation tool to come across as spammy.
Final Thoughts
The world that we now live in involves a lot of us being on the internet, more specifically on social media websites. Through platforms like TikTok, we work hard to make our brand known, or build up our own personal reputation if our dream is to be an influencer. If you're really serious about your TikTok account and its growth, then we do suggest that you find the right TikTok automation tool to suit your needs. Just remember to find one that cares about your existing reputation, and doesn't associate with spam in any way.
We are influencers and brand affiliates.  This post contains affiliate links, most which go to Amazon and are Geo-Affiliate links to nearest Amazon store.
I am interested in all things technology, especially automation, robotics and tech that helps change how society will live in the future.