We are influencers and brand affiliates.  This post contains affiliate links, most which go to Amazon and are Geo-Affiliate links to nearest Amazon store.
Introduction
Are you struggling with poor internet speed because of your weak Wi-Fi strength and signal?
Do you know how you can improve speed and connectivity, which will help you accelerate movie streaming and work?
Have you tried trying out some of the strategies, which experts say should be able to help you optimize your Wi-Fi?
In 2020, we have taken our internet and Wi-Fi connections for granted. Getting access to the internet has been unofficially considered as a fundamental right. However, everyone at some point or the other has experienced some or the other issue with their network.
In this article, we speak to some leading IT experts and ask them about some tips and tricks to improve their Wi-Fi optimization. We try to list down seven simple things to help everyone improve their network connectivity.
List of 7 Things you can do to Improve your Wi-Fi Strength and Signal
Remove Electrical Equipment from the Router's vicinity
IT experts point out that electrical equipment like microwaves, CCTVs, landline telephones and televisions should not be ideally placed near the Wi-Fi router. Routers use radio frequency waves to emit signals, just like cell phones do. This is why you should ensure that there aren't any frequency clashes between the router and any other electrical devices.
Change the Channel of your Wi-Fi Router
If you connect your router to your laptop, you will be able to see how many Wi-Fi-routers are there in your immediate vicinity. The greater number of routers, the weaker can be your signal. In order to remedy the situation, you can go to your W-Fi settings, and change the channel frequency of the router. However, it depends on the kind of router you have.
Adjust the Location of the Wi-Fi Router
Sometimes, very simple changes like re-adjusting the location of your router can make a world of difference. Experts suggest that it is best to put your Wi-Fi in a centralized location of the house. You do not have to necessarily place the router next to your computer. Routers have strength of up to 150 feet. However, keeping the router closed by walls limits the strength.
Use a Credible IPX Network
If you are looking to drastically improve the strength and security of your internet connection, you can work with a credible ipx network. These networks help in improving user experience, bring down the costs of your connection and also ensure that you are browsing in a safe fashion. Businesses and offices can always turn to ipx network for improved uptime.
Try Re-setting the Router after Regular Intervals
Do you remember the last time you switched off your Wi-Fi router, disconnected the connection and plug it back in? IT professionals state that people should start resetting their routers more often. You can do weekly resetting, or daily resetting, if you are going to remember the same. This can make a great difference to your Wi-Fi connection and speed.
Changing the Placement of the Router Antenna
All of us believe that router antennas should always be placed in a vertical 90-degree fashion for best results. However, experts suggest otherwise. You can get best results if you place one antenna at 90-degrees, and another one at 45-degrees. In other words, both your antennas should make an 'L' shape. This will help the signal relay, improve strength and speed.
Get a New Wi-Fi Router
Even after you have followed all the above-mentioned tips and not been able to improve the performance of your router, maybe its time to invest in a new one. Old routers use more energy, and are prone to overheating issues, leading to speed issues. Very inexpensive routers are manufactured with sub-standard parts and should be replaced to improve connectivity.
Top 3 Wi-Fi Routers that can try to help you improve Signal Strength
With coverage for up to 25 devices the Linksys MR9000 Mesh Wi-Fi Router is one of the strongest routers you can buy today. The router operates for a distance of nearly 300 feet, making it ideal for small offices, which has 20-25 systems. You can also use it for home use. According to experts, this router is perfect for all your streaming needs as it can easily operate on 4K. People looking to optimize their remote working, you can definitely go for this router.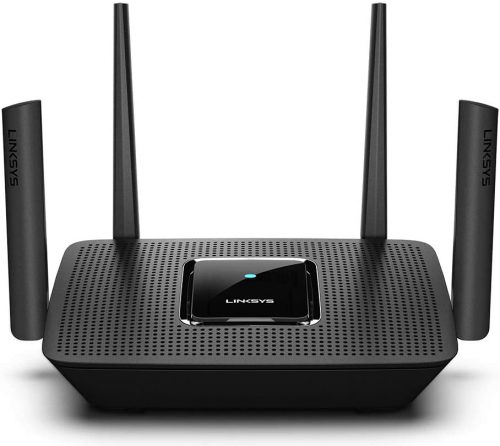 ASUS's cutting-edge Wi-Fi Router's main USP is the company's emphasis on internet security promise. ASUS claims that the Wi-Fi router is the most powerful mesh router in the world, and its dual band capabilities are a testament to that. For families worries about connecting al their devices- PCs, iPads, smartphones to one single system, ASUS has got your covered. The router offers fantastic speeds making 4K streaming a breeze. You also get mobile App support.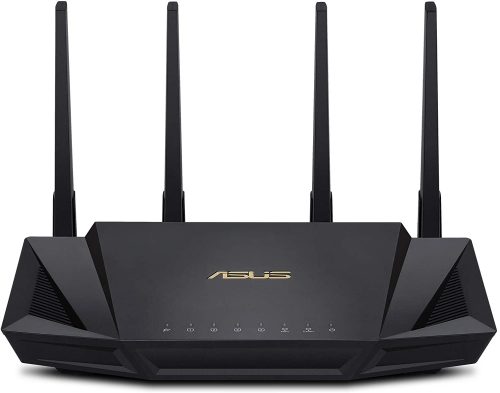 At a time when most of us are opting for smart home connectivity, we need a Wi-Fi, which will be able to help us achieve that seamlessly. TP-LINK has been in the Wi-Fi router game for a very long time. You get an out-of-the-world 8 antenna setup, which makes the device look at something straight out of an Avengers franchise. The router also comes with USB Type A and Type C connectivity, in addition to having 9 LAN ports.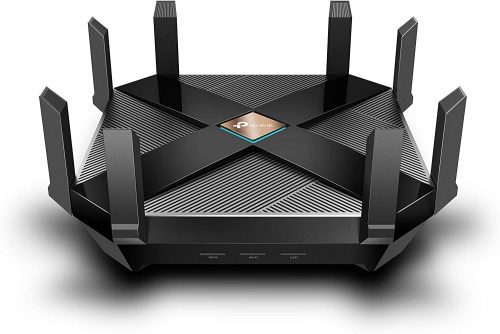 The Final Word
Many people try to complicate how simple changing the performance of the Wi-Fi router can be. By following the above-mentioned tips, you can ensure that the performance and speed of your internet connectivity is always maintained. If you want uninterrupted high-definition streaming of your favorite shows, you can make that happen by following the above strategies.
We are influencers and brand affiliates.  This post contains affiliate links, most which go to Amazon and are Geo-Affiliate links to nearest Amazon store.
I am interested in all things technology, especially automation, robotics and tech that helps change how society will live in the future.