We are influencers and brand affiliates.  This post contains affiliate links, most which go to Amazon and are Geo-Affiliate links to nearest Amazon store.
Although online streaming is all the rage now, watching movies at the theater is still one of the most popular pastimes today. People still flock to cinemas to watch highly-anticipated flicks from Hollywood week after week. Whether it's a new superhero, animated, rom-com, or suspense film, movie theaters always have a steady number of patrons.
Foreign films, such as those produced and released in India, France, Spain, Korea, and Japan, are popular among a lot of people as well. As such, they always attract many moviegoers, too.
Since many people still love going to the cinemas, hosting a movie night fundraising event is one of the best ways to raise money for your organization or cause.
A Guide to Organizing Your First Fundraising Event at a Cinema
There is more to planning a movie night fundraiser than looking for the best private cinema hire in your area. Although this is a crucial step, there are a lot of other things you have to do.
To ensure the success of your first movie night fundraiser, follow these planning tips:
1.     Establish and Manage Budget
The biggest expense you have to cover when hosting a fundraising event at a cinema is the movie theater rental. Because of this, the majority of your budget will likely go into the venue.
Determine the amount you can put into hiring a movie theater. By doing so, you can decide if you can rent a small, medium, or large-sized cinema. Your budget will also help you choose what kind of theater and experience you want the audience to have.
To avoid spending too much money before the event, talk with the movie theater owner or manager and arrange the payment schedule in a way that you pay a portion to reserve the venue and for the snacks, if needed. Additionally, the cinema will get a percentage of the ticket sales.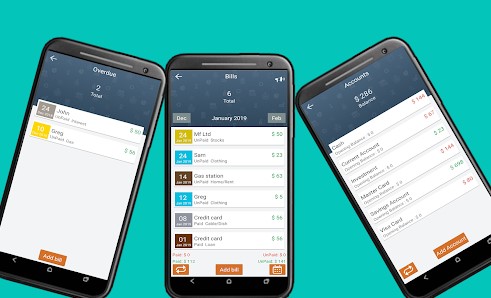 You can leverage a mobile app for iOS or Android like My Budget Organizer to help create budgets for events and track expenses, forecast and ensure you stick with a proper budget and have it all at your fingertips when on the go as well.
2.     Choose a concept
The most common type of movie fundraising event is special advance screenings. This is usually a no-brainer, especially if a highly-anticipated film (think Avengers: End Game, Toy Story 4, and the upcoming Star Wars: The Rise of Skywalker) will be released in a month or two.
Take advantage of the appeal of these films and partner with your chosen cinema to host a special advance screening of one of these movies.
Another cinema fundraising idea you can consider is a movie marathon. Arrange a private showing of popular film franchises that have large fan bases such as Harry Potter, Lord of the Rings, Fast and Furious and, of course, Star Wars. With this concept, you will have more people interested in your event, which, in turn, will broaden your fundraising reach.
If you want to make the fundraising event more fun, think about turning it into a costume party as well. For instance, if you are having an advance screening of the latest film from the MCU, have the attendees dress up as their favorite Marvel character. Do the same in case you will be showing a marathon of the first three Star Wars movies.
Although many of these movie fundraising ideas will be popular among a lot of people, put some thought into choosing which one will be a sure winner. Conduct a simple survey on your website. Another option would be to tie the concept with an upcoming holiday such as Halloween or Christmas.
3.     Set your ticket price
Find out how much a typical ticket costs in the movie theater you will hire. Next, speak with the theater manager and arrange a reasonable amount that you can add to this price as the donation portion to your organization or cause.
If you will add snacks and beverages to the ticket package, you will have to set a higher price. Again, discuss this with the movie theater manager to find out how much the add-ons will cost and the amount you should add to the fee.
If you want to boost interest and attendance to your fundraiser, add some incentives. Offer discounts for early birds, students, and groups, including families and classes. Another option is to create limited-edition tickets providing unlimited sodas and popcorn to the first 50 buyers.
4.     Promote your event
Once you have chosen your venue, date, time, and movie fundraising concept, create some promotional materials. Make some digital flyers that you can post on your social media accounts.
Publish regular posts on your website and social media accounts about the event. Make these announcements attention-grabbing and catchy. Ensure they highlight the perks of buying tickets early and of joining the fundraiser.
Make sure you publish details on how and where they can purchase the tickets.
Don't forget to send emails to your contacts about the event as well. Attach your digital flyer or compose an invitation, including the details of your upcoming fundraiser.
5.     Consider holding a raffle
If you want to raise more money during this event, solicit some prizes from local businesses. These can come in the form of a free meal at a restaurant, free entrance tickets to a waterpark, and vouchers they can use in individual shops.
Once you have enough impressive prizes, publish announcements that you will hold a raffle during the fundraiser. Include details about the rewards and ticket prices.
You can sell raffle tickets in advance and during the event.
6.     Be prepared well before and during the event
Create a checklist of things you have to do before and during the fundraiser. These include:
Sending an email to people who bought the tickets online a week or so before the event to remind them of the fundraiser. Encourage them to arrive on time, especially if you will hold a raffle.
Inviting the people who donated prizes or are acting as sponsors to attend the fundraiser.
Coordinating with the theater staff to ensure that the food and beverages will be ready and sufficient for the event.
Making a simple program for the raffle.
Creating a welcome speech to thank the guests. Make sure you take a few minutes to talk about your cause or what your organization is all about.
As a final tip, after the fundraiser, thank all of the guests again. Send emails to sponsors, donors, and the guests on your contact list, thanking them for their participation.
A successful, fun, and memorable first cinema fundraiser will be an excellent stepping stone for more productive, enjoyable ones. As such, work hard on planning this event and make sure everything goes smoothly during movie night.
AUTHOR BIO
Paul Fox is the Director of Roxy Cinemas under Meraas Group/DXB Entertainments. Roxy Cinemas currently has five Dubai locations: The Beach, La Mer, City Walk, Box Park, and Bollywood Parks.
We are influencers and brand affiliates.  This post contains affiliate links, most which go to Amazon and are Geo-Affiliate links to nearest Amazon store.
This is the Dragon Blogger Guest Bloggers account for author's who want to submit articles and only have credit in the post instead of having to manage their own WordPress profile.