We are influencers and brand affiliates.  This post contains affiliate links, most which go to Amazon and are Geo-Affiliate links to nearest Amazon store.
Throughout the 21st century, the launch of new social media sites is on the rise. Snapchat is among the most popular platforms in the telecommunication industry. It has an extraordinary way of sharing your life stories with friends and the world.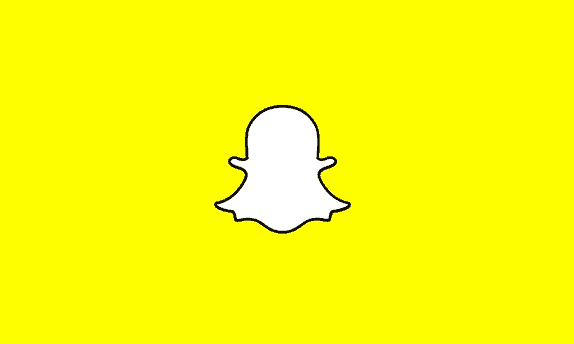 The most alluring feature of Snapchat is privacy. Snapchat stories stay updated in your account for 24 hours. All along, if someone views your story, you'll find out their Snapchat name instantly. Further, your chats will automatically disappear at the end of a conversation.
For this reason, it's challenging to see other people's Snapchat history without them knowing. However, with a reliable app on your sleeve, you can do it so discreetly in a matter of minutes.
We encourage you to use a secure and reputed spy app that is undetectable. This is why we introduce Spyier solution to you.
Part 1: Spyier the Snapchat History Secret Agent
It might seem indecent to spy on someone Snapchat history. Still, for a concerned parent or an insecure spouse, there is a legitimate reason. However, only advanced spy apps like Spyier can give you the peace of mind you are looking for.
Globally, millions of satisfied users over 190+ countries are embracing Spyier's Snapchat solution. Because of its proficient spying abilities, Spyier is often featured on big outlets such as TheVerge, New York Times, and CNET.
The cutting-edge app technology and impressive features apply in all Android devices. To work on an Android target phone, you need to install a 2MB Spyier app. Once set up and configured, the app icon is hidden so that the user can't suspect anything.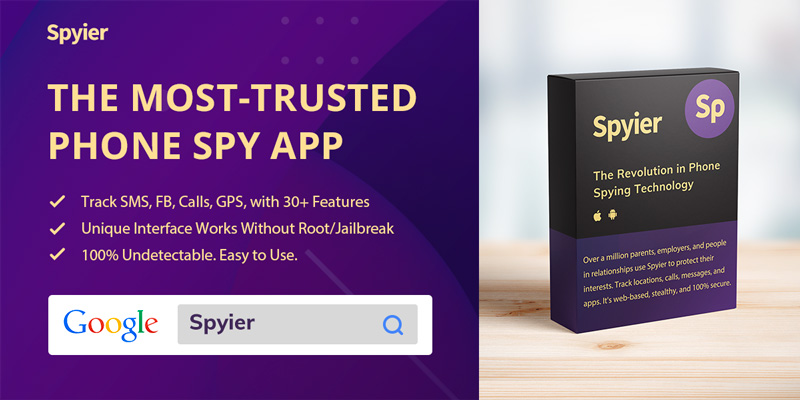 With Spyier, there's no need for rooting the target device. The app works on stealth mode. That means the target will never detect any spying activities. You can access the target's Snapchat history in your online account at any time via any web browser.
A reliable internet connection is a must for real-time updates. So, how to see other people's Snapchat history? Spyier syncs the information in the cloud database. On the control panel, you can see Snapchat messages, exchanged media files, timestamps, and shared stories.
It also provides details of the account with whom your target interacted.
You can also read Snapchat recently deleted messages. How? The app backs up texts as soon as the user sends or receives them. Apart from Snapchat history, Spyier gives you an overview of all Snapchat activities happening on the target phone.
Note that Spyier doesn't store any information on the servers. After log out, all sensitive information remains safe. Even the developers can't access, it's 100% secure and malware-free. Spying on other people's Snapchat history isn't all you can do with Spyier.
Spyier also has a powerful keylogger feature. It can potentially get the target's Snapchat username and password. The keylogger remotely records all keystrokes made on the target device and sends it to your account.
Using the Snapchat credentials, you can log into the account directly for more details.
Part 2: How to See Other People's Snapchat History
You can set up Spyier in a flash of a moment. All you need is a valid email address and a PC or a smartphone with an internet connection. For Android, brief physical access to the target device is necessary. It should be Android version 4.0 and above.
Once you have the phone, here is how to set up Spyier and use it to spy someone's Snapchat history:
Step 1: Visit Spyier official website and sign up for free. Complete registration by purchasing the best subscription plan for you.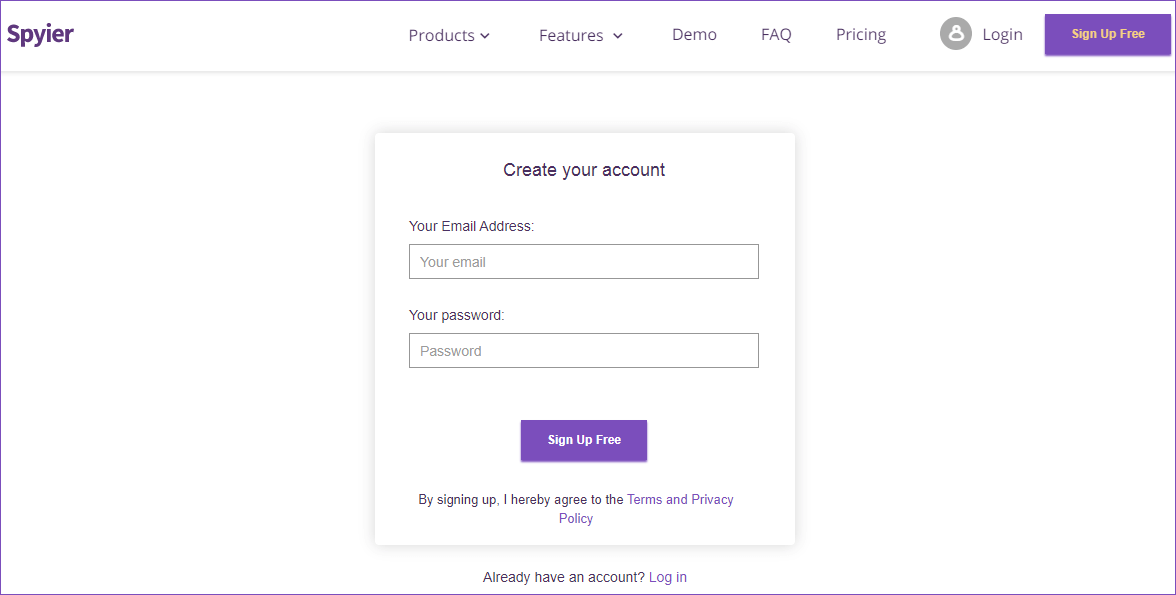 Step 2: Check your email for a receipt, download link, and setup instructions.
Step 3: For an Android device, download the app and follow the installation guidelines. Hide the app to enable stealth mode during the installation.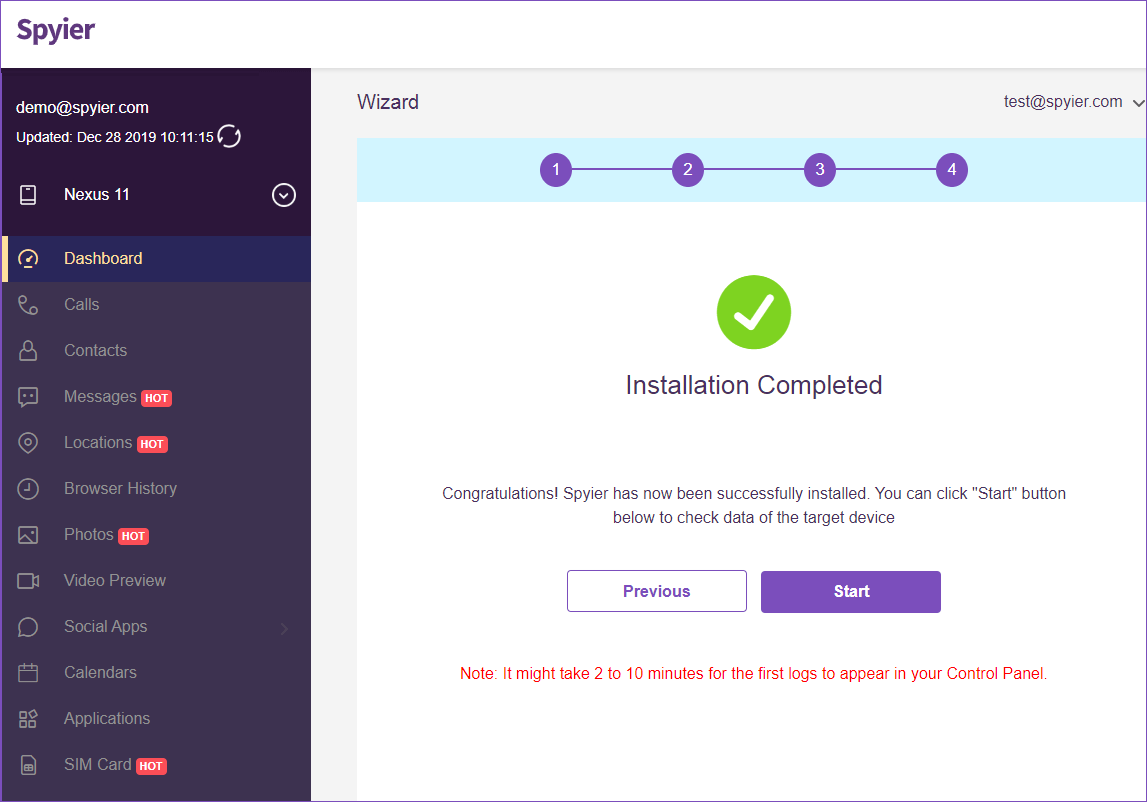 Step 4: Finally, Spyier is up and ready to spy. Log into the Spyier control panel using any web browser. To see the Snapchat history, go to the social apps and click Snapchat in the dropdown selection.
Now you can access the Snapchat history of the person being spied on.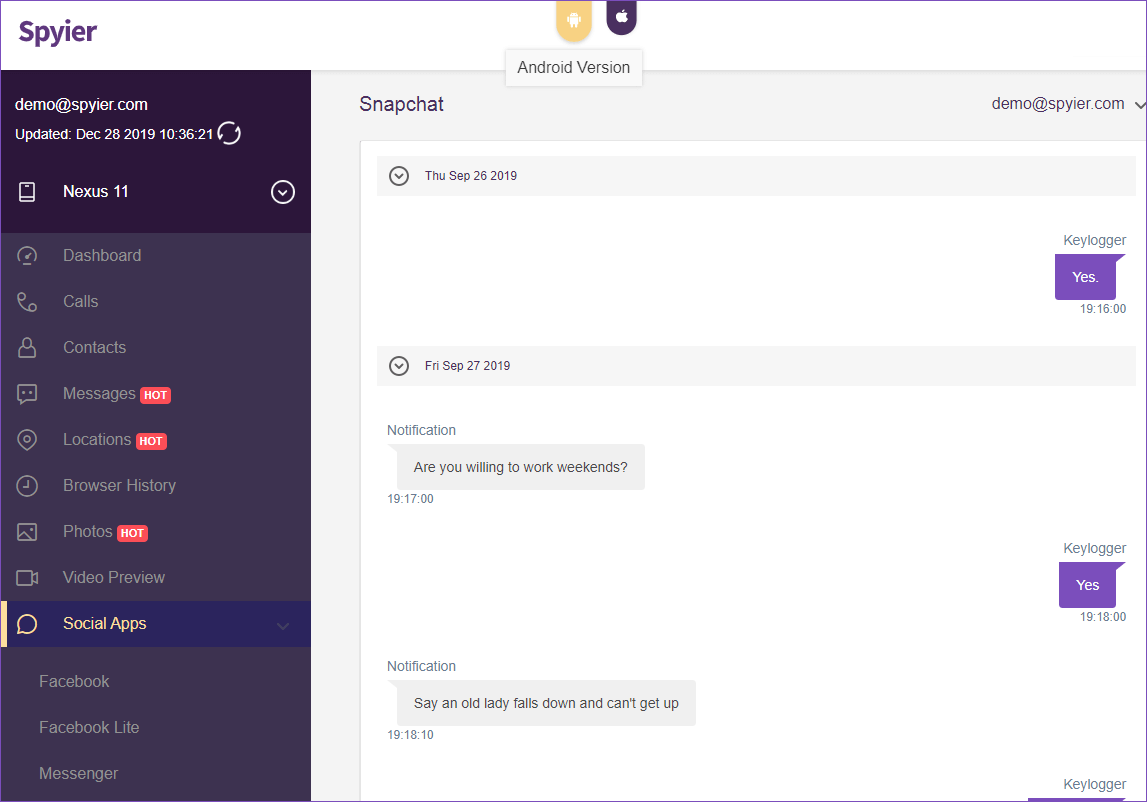 If you are interested in Snapchat's authentication ID, use the Spyier keylogger feature at the bottom left.
Part 3: Why Use Spyier to see Other People's Snapchat History?
Are you still skeptical about using Spyier? There is no need to. There's much more to this ingenious spy app than you think. Here is why Spyier is such a reputed app.
Spyier is super quick to set up. It will take only 5 minutes to configure and view Snapchat history.
You don't need to root or jailbreak the device for Spyier to work. That means you can monitor anyone Snapchat instantly without altering their phone.
Spyier app occupies less than 2MB in Android. The app optimizes battery consumption, ensuring it doesn't drain all resources.
Spyier uses stealth mode to spy. It works with the iCloud backup to fetch information from the target device in iOS. In Android, it hides during installation.
The app provides real-time information in your online account. You can access it anytime via any web browser.
If you use Spyier, your privacy is guaranteed.
Spyier allows one-click remote uninstallation via the online control panel.
Most spy apps cost a great deal. However, Spyier offers a competitive array of features at an affordable price. There are no extra charges after acquiring it.
Conclusion
Before you read this article, you were probably wondering how to see other people's Snapchat history. Now that you've learned about Spyier, you can easily view someone Snapchat activities. The app has received thousands of positive reviews from parents, employers, and couples.
Spyier will always spy someone's phone discreetly. If you have doubts, go ahead and try it out. We hope it brings all the answers you are looking for.
We are influencers and brand affiliates.  This post contains affiliate links, most which go to Amazon and are Geo-Affiliate links to nearest Amazon store.
I am interested in all things technology, especially automation, robotics and tech that helps change how society will live in the future.