We are influencers and brand affiliates.  This post contains affiliate links, most which go to Amazon and are Geo-Affiliate links to nearest Amazon store.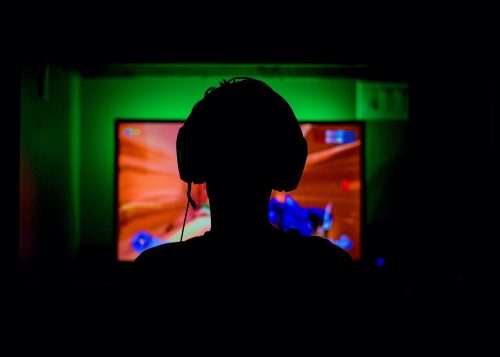 Gaming is an excellent way to wind down after a long, exhausting, and stressful day. It's a convenient avenue to connect with old and new friends online while appreciating the power of digital interactive art form.
Nevertheless, the quality of your PC gaming experience is heavily dependent on the gaming accessories you have. A top-notch gaming rig won't really give you the rush you crave for if it isn't backed by the right accessories. The world of gaming accessories is enormous, but there are certain items that are crucial to getting the most out of your rig.
Ergonomic Gaming Chair
Gaming can be so intense that it's easy to get lost in the action for hours on end. If you don't have the best gaming chair, expect to experience back pain during or shortly after the session. Worse still, chronic back pain could become a lingering health problem years later. So take time to look for a chair that's suited for gaming.
It's hard to go wrong with an ergonomic chair that features high-back design and that hugs your body. That combines well with a lumbar pillow, headset pillow, and adjustable armrests. Get a chair tilts back as much as 120 degrees so you can stretch between sessions or identify the most comfortable seating position. It should have roller wheels that allow you to align your seating position with the gaming desk.
Gaming Headset
If you are a fan of online multiplayer games, you'll do well to invest in a quality headset. Find one that provides support for DTS, the Dolby-designed audio codec that simulates surround sound by mixing stereo audio. The headset may be connected to your computer directly via a cable or, if you want less inhibited movement, a wireless audio receiver.
Models that have a bi-directional and flexible microphone will usually ensure you and your online friends enjoy broadcast quality sound. Some of the high-end headsets will even block background noise. A number of headset models come with a PC app so you can adjust and customize audio settings for each PC application or game. That can give you the right mix of teammate voices and game audio.
Stereo Speakers
Headsets are great, but perhaps you are a gamer that really wants to hear the sounds reverberate across the room. For that, a set of stereo speakers will do the job.
There are a lot of options to choose from here, but a great combination would be a 2.1 audio system. That means a subwoofer and two stereo speakers. This helps you feel immersed in the gameplay.
Like the headset, you can connect the speakers by cable or wirelessly through Bluetooth. Speakers will have adjustable controls fitted that ensure you can make quick adjustments during play.
High-Resolution Monitor
Gaming is primarily a visual experience. So whereas the processing unit is crucial to gaming, it's what you can see that most determines how much fun you have. A high-resolution monitor may be pricey, but it's an investment that's more than worth your while over the long term. A gaming monitor must also have quick response time, so there's less of a lag between what you're doing and what's taking place in the game.
Certain monitors are actually built with gamers in mind and come with a Display Port and two HDMI ports. That way, you can connect your game consoles and the gaming PC at the same time. Acquire a monitor that supports high dynamic range (HDR), an advanced technology that makes video colors appear more lifelike.
You've likely spent a hefty amount on building your PC gaming rig. Get these accessories to ensure your rig investment is worth it.
We are influencers and brand affiliates.  This post contains affiliate links, most which go to Amazon and are Geo-Affiliate links to nearest Amazon store.
I am interested in all things technology, especially automation, robotics and tech that helps change how society will live in the future.