New Technology File System (NTFS) is a file system developed by Microsoft and has become the default file system in Windows platform since 1998. It has been optimized for excellent security, compression ability, better management of large disks and files, etc. Because of those advantages, many users would like to reformat their portable drives to NTFS without knowing they will have trouble using them on a Mac.
Microsoft NTFS-formatted external drives will be mounted normally in macOS as any other external drives with a Mac-friendly file system such as FAT32, exFAT or HFS+. However, files stored on the NTFS drive will appear read-only or locked. In other words, they can't be changed and no files can be moved onto it. It causes great inconvenience for people who want to share files between PCs and Macs using an NTFS drive.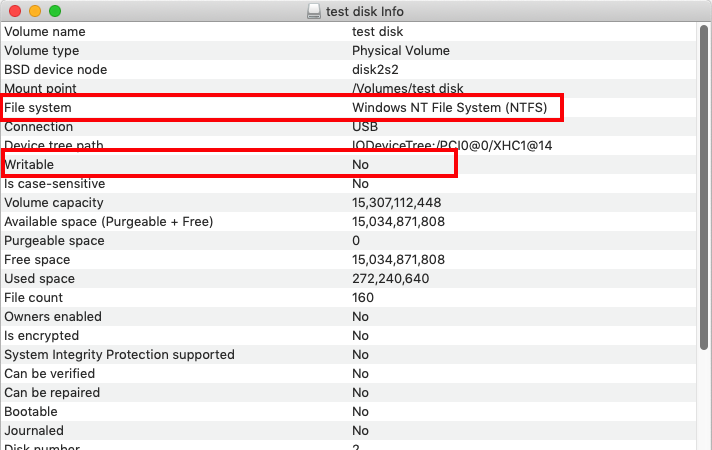 To make the NTFS drive compatible with both Windows and macOS for frequent file sharing, you can either reformat the NTFS drive with a universal file system or enable NTFS write support on Mac with a third-party NTFS for Mac driver. Reformatting, in fact, doesn't sound a good choice because it will erase all files on the NTFS drive if you don't have data backup.
In this guide, you will learn how to use an NTFS drive with full read-write access on Mac with a third-party NTFS for Mac utility like iBoysoft Drive Manager.
About iBoysoft Drive Manager
iBoysoft Drive Manager is a disk management tool. It can mount Windows NTFS-formatted external drives in read-write mode automatically. Additionally, it can list all connected USB flash drives, SD cards, memory sticks, external hard drives, and other storage devices in its top-down interface. You can mount and unmount them with a single click. What's more, it allows users to manually add network drives and map them as local drives in the Finder and in the top-down interface. You can connect and disconnect them with one click too.
The software works with macOS 10.14/10.13/10.12 and Mac OS X 10.11/10.10/10.9/10.8/10.7.
How to use iBoysoft Drive Manager to write to NTFS drives on Mac
macOS only has NTFS read support but no NTFS write support. With an NTFS driver for macOS like iBoysoft Drive Manager, NTFS write support seems to exist natively in macOS.
Step 1: Download, install and launch iBoysoft Drive Manager on Mac.
It is a small utility and takes a little time to be installed successfully.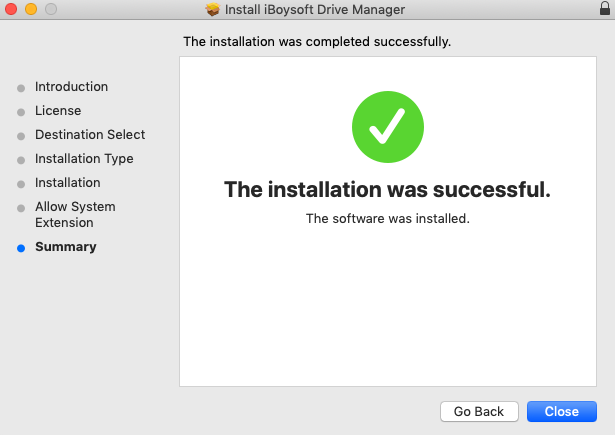 Step 2: Connect your NTFS drive to the Mac.
The software will show up a notification to tell you the NTFS drive is mounted successfully and open it in the Finder automatically by default.
Step 3: Write to NTFS drive on Mac.
When you open to view the files on the NTFS drive, the read-only or locked marks on a file will disappear. You can edit, delete, rename, and move the existing files as you like. You can also create new files or save files on the NTFS drive.
Step 4: Unmount NTFS drive.
After having finished using the NTFS drive, you click the icon at the top right menu bar, find the NTFS drive in the top-down interface and unmount it by clicking the button beside it.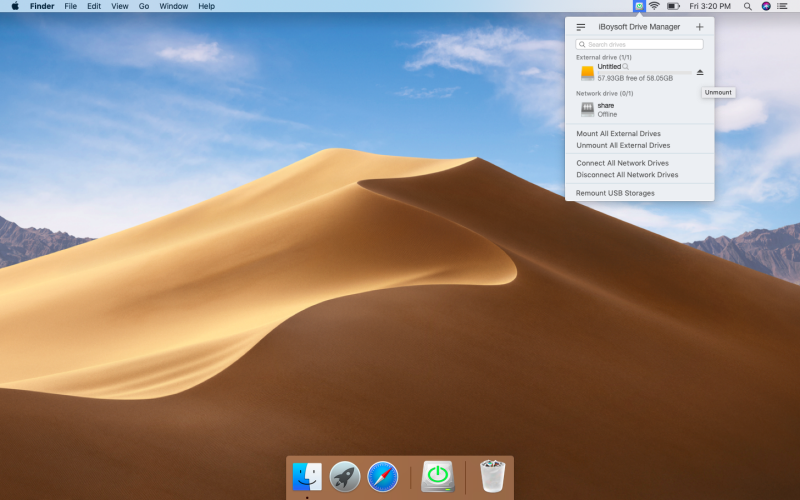 Final thoughts
Because of the incompatibility between NTFS file system and macOS, it is inconvenient to transfer files between Windows and macOS using an NTFS drive. Moreover, if you are using Boot Camp in macOS and want to transfer files to Windows partition, you will find yourself in need of NTFS write support too.
A third-party NTFS for macOS driver is the best and easiest solution. Besides an NTFS driver, iBoysoft Drive Manager is also a disk management tool to manage multiple external disks and network drives efficiently and safely.