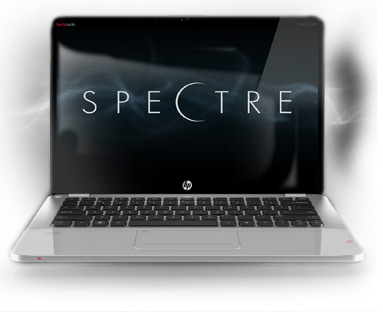 The Spectre is a great moniker for this HP Ultrabook line as it is as appears to be as thin and airy as a ghost.  This 14" scratch resistant glass covered laptop boasts weighing less than 4 pounds, having a 9.5 hour battery life and also features Beats Audio with integrated subwoofer and also supports wireless audio so you stream audio to wireless speakers when you want your sound to fill a room.
The HP Spectre is no slouch on performance either, with an Intel Core i-5 processor, Intel 3000 Video (up to 1.5GB), 4GB of RAM and 128GB SSD drive standard it can handle all your business and multimedia needs.
The Spectre also features Cool Sense technology which drives heat away from the laptop and your hands/body, backlit keyboard so you can always see your keys at night and don't have to have your brightness turned up so high to illuminate your keyboard in the dark.