We are influencers and brand affiliates.  This post contains affiliate links, most which go to Amazon and are Geo-Affiliate links to nearest Amazon store.
Even though streaming services are not brand new leisure, the pandemic made us go hunting for more and more fresh titles and series. So, in case you've seen all of Netflix and Amazon content, Hulu is yet another alternative that you can choose on your Roku, Apple TV, Fire Stick or other streaming media device, especially if binge-watching is your thing.  It's normally obvious to expect a paid subscription, but is it really worth it? Let's get an understanding.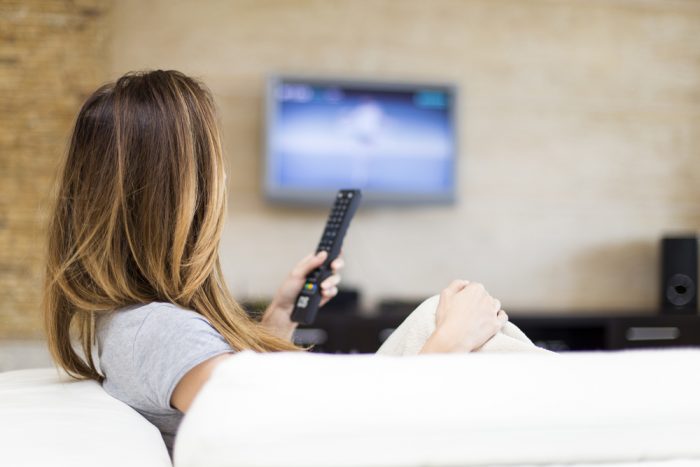 What kind of ads will you see on Hulu using standard plan?
Extensive library of TV shows, movies, and series is available with the most basic Hulu standard plan. This also includes the famous products that are not available on Netflix and Amazon Prime, which makes it a great competitive advantage. However, unlike other multimedia streaming platforms, Hulu is charging a good amount of money also for the most basic version of the service. While above mentioned Netflix made viewers accustomed to a seamless experience, Hulu has a very different approach, and even though many users are generally happy to support Hulu with their bucks, one thing often leaves them outraged: having to watch annoying ads while paying! But what's so terrible about these commercials?
Many users complain about the way Hulu is brainwashing them by showing the exact same set of ads every single time they watch something. One ad before a show would've been easy to tolerate but same ad before and after each episode of your favorite series is a pure torture. Lack of variety is not a sign of Hulu as a media library but is for sure a sad truth for their marketing department.
Where ads are running before and after the shows, it is just a matter of time for when they will start appearing in-between. That time has passed and now Hulu is shamelessly serving multiple ads during the show constantly interrupting the viewing experience.
Take all the adverts before, after, and during the video that we just discussed. Add the ads that are naturally a part of TV programs to it, to effectively watch more commercials than actual entertainment! And then pay for it, of course.
Children's shows interrupted by ads for Stephen King thrillers and alcoholic beverages? Only on Hulu, look for the kid-friendly section. This seems to only make sense to Hulu marketing department and no one else in the world. And this is just one of the examples of horrible targeting which is, whether because of the fault AI or of the ignorance from a lazy publisher, making the whole Hulu ad situation simply ridiculous.
Ads twice louder than the actual show are yet another issue reported by a number of users. This might be a trick from the old days, but it goes without saying that roaring advertisements in the middle of the night during a tranquil movie can make you smash your TV into a million pieces.
Benefits of using paid plan on Hulu
Pardon the mismarketing of the platform's subscription options. There are a number of cons keeping interest on Hulu:
Wide opinion of users insist various programming and rare-find movies can be only found on Hulu (in full and with quality)
Shows on air available for immediate streaming like Rick and Morty and Saturday Night Live
Premium(Ad-free)plan is actually uninterrupted. Almost.
Channels as add-ons excessively enlarge the amount of original content provided
Impressive enough, but, obviously,  not everyone is able to afford $15 a month on top of all the other subscriptions. So, when one decides to stick to the Standard plan, a question arises: can I just fast forward that annoying ad stuff that I opted in to watch anyway?
How to skip the ads on Hulu
While Hulu has a strict VPN ban as its content is limited to USA and Japan only and appears to interrupt connection with any unknown third party service, there are still ways to find solutions to stream anywhere, as well as ad-free. Check the useful guide from AdLock service.
One of the most powerful tools that not everyone knows about yet, AdLock can help you to have a good experience with Hulu as it can block the ads effectively enough while the connection is secure. This means you will not have to test your patience and waste time on binge-watching ads.
We are influencers and brand affiliates.  This post contains affiliate links, most which go to Amazon and are Geo-Affiliate links to nearest Amazon store.
My name is Alice and I have been into gaming since I first got the Nintendo 64 in late 1996 and enjoy writing about all things relating to entertainment, gaming and streaming. Lately you can find me playing mostly MMO's like WoW, FFXIV or Black Desert Online when I have time to game.