We are influencers and brand affiliates.  This post contains affiliate links, most which go to Amazon and are Geo-Affiliate links to nearest Amazon store.
Researchers from Saarland University have developed a new type of flexible sensors called Multi-Touch Skin, which, if properly used, can turn a person's skin into a sensory surface. The principle of operation of this sensor is in many respects similar to the principles of operation of touch screens in a modern smartphone or a smart bracelet. The device consists of two conductive layers, divided into separate columns and rows. This configuration creates a coordinate system with the help of which, you can determine the point at which, the electric capacitance has changed as a result of touching. Multi-Touch Skin technology is an anticipated discovery, implementation of with will change the sense meaning for humanity in a few years, if not sooner.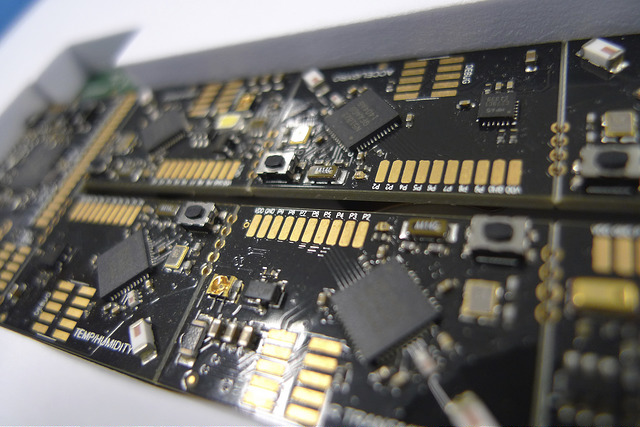 In order to engineer such a sensor via the skinput technology, the researchers had to take some time to select the right material, in which flexibility, electrical conductivity, mechanical strength, and reliability are combined. As a result, silver was used as the conductor applied to the PET plastic base, and as a dielectric, a thin layer of PVC was used. And the most interesting in all this is that such a sensor can be manufactured in a few minutes with a household inkjet printer filled with silver ink.
For the sensor to be attached to any part of the human body, it must have a certain specific shape. This form is calculated using the software developed by the researchers, which allows you to specify not only the form itself but also the sensitivity zones and some other elements. And the result of this program is data that can be sent directly to the printer.
Two experimental prototypes of the new sensors were presented, one of which is mounted behind a person's ear. This sensor allows you to control the audio player: moving up or down adjusts the volume of the sound whereas moving in the horizontal plane allows you to select audio tracks, and a single touch pauses playback. In their further work, the researchers will be engaged in the creation of more complex sensors that can be used to implement more complex types of human interaction with electronics and computer technology. In parallel, the driver software will be developed, whereby the new sensor can be used in conjunction with sensor systems and management systems, which are already built-in in many operating systems.
At the same time, computer engineers from the University of Saarland (Germany), in collaboration with researchers from the Carnegie Mellon University in Pittsburgh, Pennsylvania, developed skin touch, flexible silicon-based labels that will greatly enhance the interaction with wearable devices.
The technology, called iSkin, turns any part of the human body into a user interface element, connecting it more closely with electronics technologies like a touch bracelet.
ISkin labels can be edited independently in a simple graphics program, configuring their appearance to suit individual needs and tastes. To the skin, they are attached with biocompatible glue, which has passed medical certification.
Along with the ability to control the music player functions and make phone calls, iSkin technology has many other application scenarios, for example, a keyboard for typing and sending text messages.
Their prototypes are connected to the computer via cable, but in the future, embedded microchips will allow the iSkin labels to exchange data with other mobile devices wirelessly.
It is also worth mentioning that other American and Chinese engineers have developed a prototype of smartwatches that uses a user's hand as a screen. A projector projects an image whereas the distance sensors monitor the touch of the finger against the skin, according to an article that was presented at the CHI 18 conference. Speaking of articles and other types of writings, you may want to ask "write essay for me" and learn how you can get help with writing all sorts of papers, which is something that may be of interest to college students.
In the prototype, there is no familiar screen, instead of it, on the side of the device, there installed a Pico Projector with a brightness of 15 lumens and a resolution of 1024 by 600 pixels, and an array of infrared sensors.
One of the problems with smartwatches is the difficulty of output and input of information – on ordinary watches, the screen is too small to read a large amount of text from it or to display an interface with a large number of elements.
However, increasing the screen size does not solve this problem, because in this case, the watch will be too bulky and inconvenient. One solution to the problem is to use a user's hand as an additional space for input or output, which might resemble having a phone on your arm.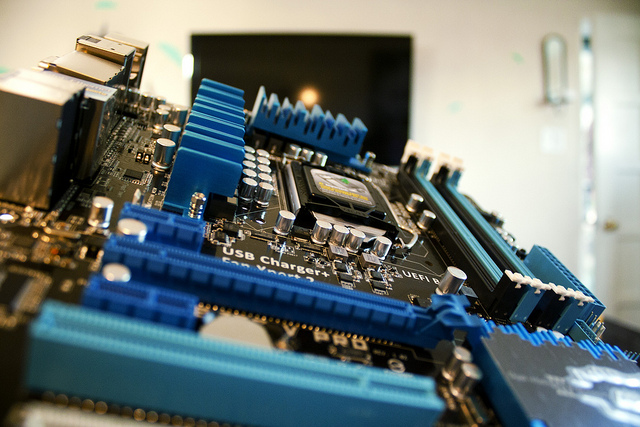 Lastly, we could not help but mention that Microsoft developed a VR-cane for visually impaired people. Now those who have difficulty navigating will be able to recreate in virtual reality the path from point A to point B and be trained to pass it.
We are influencers and brand affiliates.  This post contains affiliate links, most which go to Amazon and are Geo-Affiliate links to nearest Amazon store.
I am interested in all things technology, especially automation, robotics and tech that helps change how society will live in the future.