We are influencers and brand affiliates.  This post contains affiliate links, most which go to Amazon and are Geo-Affiliate links to nearest Amazon store.
Social media is making the world go around! Both start-ups and successful brands use social media platforms for their online marketing campaigns. And even though, social media is shrouded with mixed views, no one can deny that it's a unifying internet platform. Over 2.5 billion people today use social media platforms. And this number will expand in the forthcoming years.
Your social media strategy needs to work! For that, companies and marketers should go beyond the hashtags on Instagram, Twitter or Facebook. Smart social media marketers never have one stand-alone social media strategy. It's usually a blend of multiple best practices. Also, social media marketers give their strategies a face-lift from time to time, and this is crucial. As the market is becoming more competitive, you can't stick to a static social media plan.
Do you know what sits at the core of a successful social media strategy? It's the capacity to be able to delight customers from time to time. Have you been planning to give a boost to your social media performance? Here's a list of creative strategies that you can implement.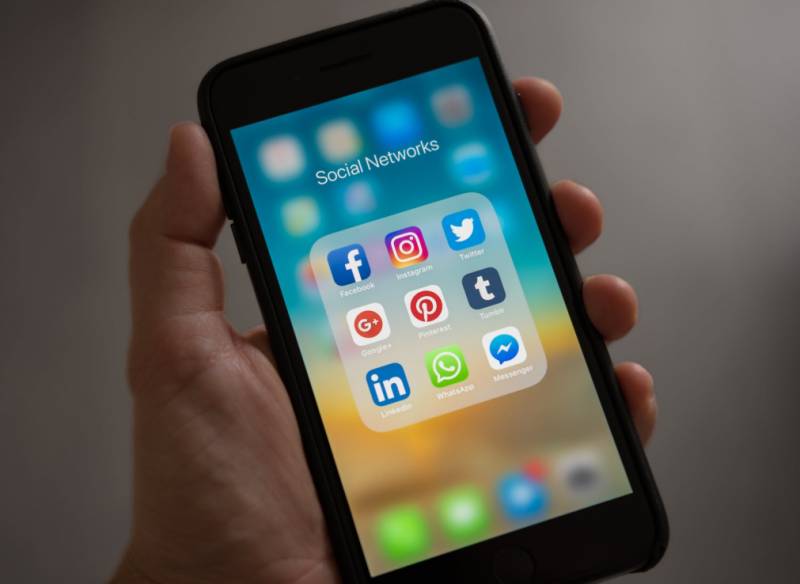 Always take a multi-channel approach
For many social media marketers, Twitter used to be a "go to the platform" a couple of years back! Post that, the title was resumed by Facebook as well. And now it seems even Instagram is walking into this domain. It suggests one crucial fact that in future you can't predict which social media platform will be the leading choice for marketers. If you want to be ahead of the curve, make sure you get on TikTok. It is up-and-coming. Don't forget to also use promotion services such as buying likes for TikTok.
Instead, social media professionals and marketers should know that focusing on one channel is not smart. They should have a multi-channel approach, applicable to both customers and prospects. It will lead to enhanced know-how of the target audience. Just make sure that every platform gets used creatively to motivate users to become your brand follower.
Get your customers and commenters engaged fast
Majority of social media sites count on algorithms to decide the type of content to share and not share. Both Instagram and Facebook rely on "engagement" as it's a major deciding factor to decide what content gets displayed. And one of the primary engagement tools is comments. Posts that have increased comments are usually flashed more in a social media feeds.
So, you need to encourage your members to get into meaningful comment sharing! You could introduce a new topic on fashion attires. Or you could engage customers in a post that shares mobile photography tactics in Philadelphia. Also, when you have few users commenting, make sure you respond and acknowledge it. The quicker you show an acknowledgment, the faster it will draw more comments. It will also enhance the brand sentiment amidst your target audience and other online viewers. For all your online reputation management queries you can get in touch with the experts at Vision Smash Philadelphia.
Evaluate success strategy via on-site and on-platform measurement
Want to understand if your strategy is working? There's no better tool than Analytics! It is perfect for evaluating on-platform metrics that includes follower engagement, distribution, and growth. It also helps to analyze on-site performance.
Are you able to lead users to your website from the social media engagements? If yes, then how are your website users behaving? Are they staying on the page and browsing around? Or are they leaving within a short time span?
Regardless, of all your findings, Google Analytics Tool is always useful. It will let you know if your present strategy is generating a favorable business result.
Go ahead and generate a social media calendar
Do you know what the secret success code in social media is? It is to be reliable and consistent! Every company and marketer know that there are periods of zero creative work. So how do you work out this part? The answer is to have a plan ready in advance. Successful social media teams plan weeks and months ahead. There's a compact social media calendar created, which determines the posts. Every week is dedicated to a significant hashtag. It is used consistently to increase traction via reiteration.
Based on your business activity you can generate weekly content charts. Determine how and when you would want to post the same before you hit specific engagement numbers. Create complete posts that you will share in the forthcoming days which will give you a long-term social media strategy.
Opt-in for reports and feedback
Use an online feedback form to take feedback from your users on a recurrent basis. Don't just stop at that! Go ahead and evaluate the reports regularly using advanced tools. It will enable you to know what exactly your customers are searching for. Give focus to both these aspects as this will allow you to generate a useful social media content strategy. You can also make necessary changes to your service and product as well.
Maximize reach via look-alike customers
Do you want to experience an incredible social media marketing experience? If yes, then you shouldn't just be depending on organic content to maximize reach. Count on other paid aspects to magnify reach. You can opt-in for this once you have a well-defined strategy at hand.
The look-alike audience depends on algorithms generated by social media networks. It enables you to touch base with customers that have a similarity with your target consumer type. Just go ahead and upload an email list linked to your preferred customers on Facebook.  It will make Facebook recognize other users of a similar psychographic and demographic blend.
Post this you may give ads to make viewers browse through your website.  Gradually you can use this tactic to build an increased social media following.
Establish your distinctive brand identity
A social network is a crowded place where you have several brands competing against one another. Hence, it's crucial to have a well-pronounced brand identity so that users can notice you. You can do this by using a blend of multi-media content to share a compact story.
Today, small businesses and established companies are counting on social media to promote their brand online.  Most companies work hard while creating their first social media strategy. However, as market conditions change and Google updates take place, it is important to tweak your social media plan as well. If you want to boost-up your social media strategy, you can follow these above-discussed strategies.
Image Credit: Pexels
We are influencers and brand affiliates.  This post contains affiliate links, most which go to Amazon and are Geo-Affiliate links to nearest Amazon store.
I am interested in all things technology, especially automation, robotics and tech that helps change how society will live in the future.