I am a huge fan of the Humble Bundle Game subscription service which you subscribe for say $12 for new subscribers and you get over $300 worth of PC Steam game keys every month.  With the Choice Bundle you get to pick the games you want for that month from a list of choices, and usually just 1 game alone is worth 3x the cost of the monthly subscription so you easily are getting 10x the value of your monthly subscription cost.
Say you don't want to keep every game in your bundle, well then you can use the keys however you want, give them away on your streaming channel, to friends, or list them on a key selling site.  Either way the keys are yours to do what you want with every month.
Some fantastic games that make the subscription service worth it alone are Vampyr in the August 2020 bundle, which is worth more than the price of the whole subscription for the month.  Age of Wonders: Planetfall and Void Bastards both were available in July 2020 which is another $80 for 2 games and both are fantastic value to be included in that bundle.
HellBlade, Barotrauma and GRID in the June 2020 Bundle make that month a good value as well.  Overall some people may not like every key you get in the bundle, but you are always getting your money's worth and this isn't like the Xbox Gamepass subscription which is fantastic but you don't get to keep the game if you cancel the service.  With Humble Bundle Bundle Choice you keep the game even if you cancel the service, so the game is yours, you keep the games whether you stay subscribed or not in the future.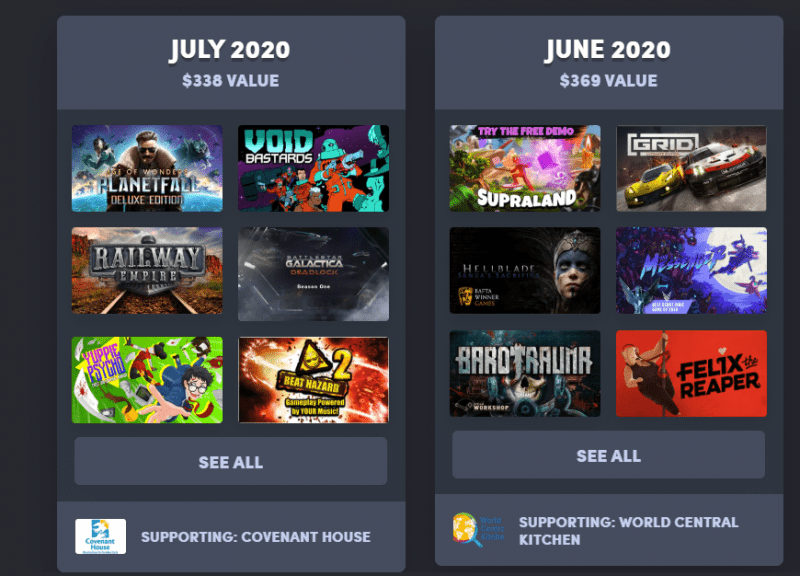 Some games I would love to see in future Humble Bundles include ones that played very well like Monster Train, Battletech, Titanfall 2, Persona 5…etc. One can hope, but in the meantime I look forward to seeing what games come in each monthly bundle and I give most of the keys away in my random game key giveaways on our DragonBloggers Twitch Channel too.
So jump on the game train with Humble Choice and look forward to getting a new pack of games you can choose every month, normally you choose 9 of 12 games with the bundle, but August you get to have all 12 games when you subscribe, so sign up now!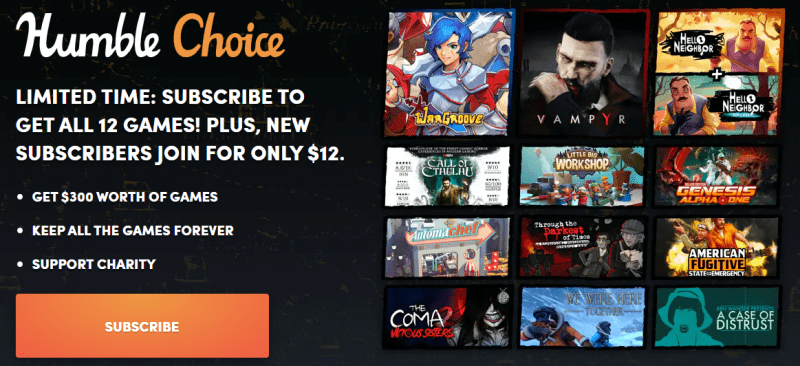 Do you already subscribe to Humble Choice and if so, what are your favorite games that you got from the bundle previously and which games do you want to see in the future?