I was fortunate enough to get a Hyper X Cloud Gaming headset, more specifically the white version. This headset was my 3rd gaming headset I have ever owned and from the moment I got this head set I love the way it was packed. The outside box is what you would expect logo, branding, specs, and other info.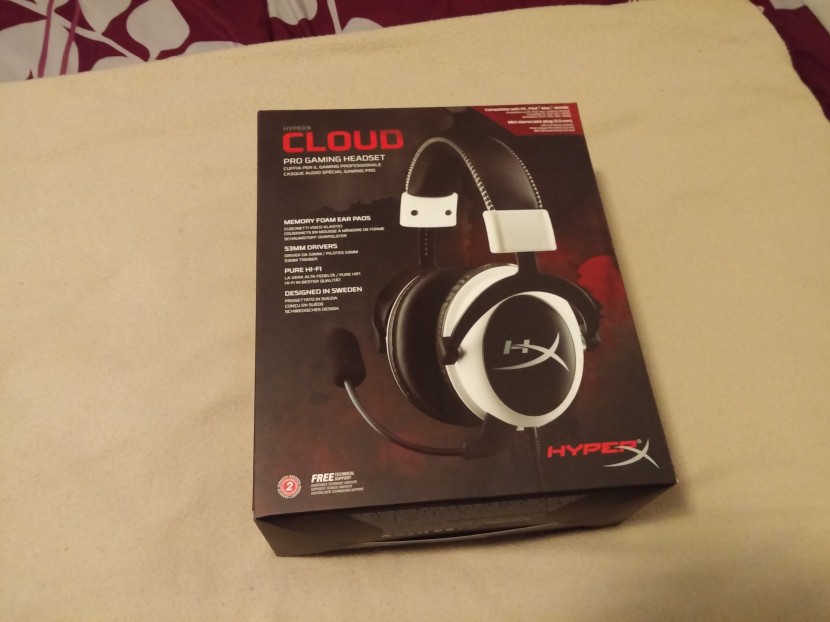 Then you move onto the inner box which is really built well with a nice mirrored Hyperx logo .This inner box put the packaging over the top.It even have it mirrored Hyperx logo on the inner side of the inner box.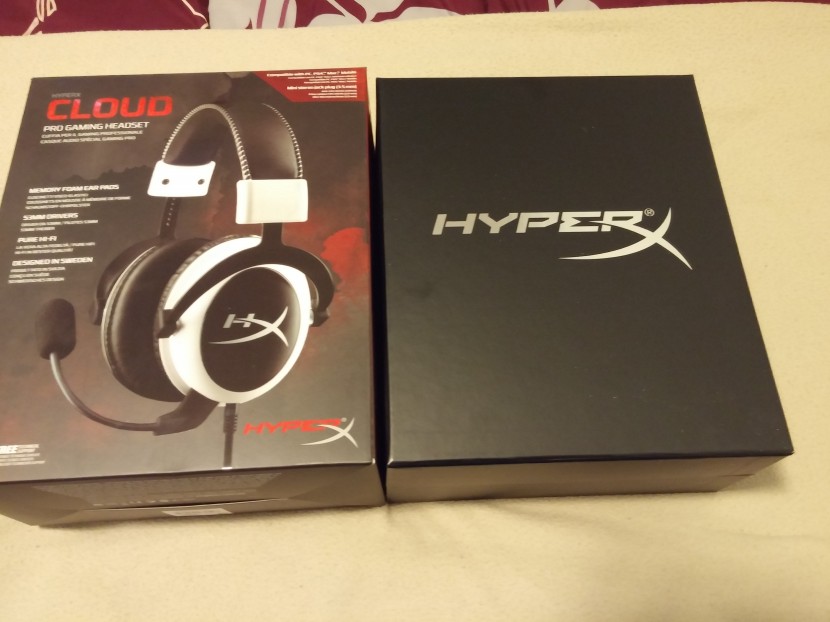 Now as you move on to the inner side of the inner box you have  a really great protective packaging. They really thought this one threw, and in this inner box you have the headset, cords, a carrying case and extra ear muffs which is something you don't find with a lot of headsets.
All and all a good amount of stuff including a really really long cord. One thing it is missing is their own version of sound software or headset customization software which would of thrown this head set over the top in my eyes. To bad it was missing and maybe this is something they can add in future products.
Now the stitching and color is great  the white really sets it of from the rest.
As you can see in these follow up pictures the stitching and Hyperx logo on the head set is a extremely nice design. They certainly didn't cheap out on the detail with it and this part I am very pleased with, that's for sure.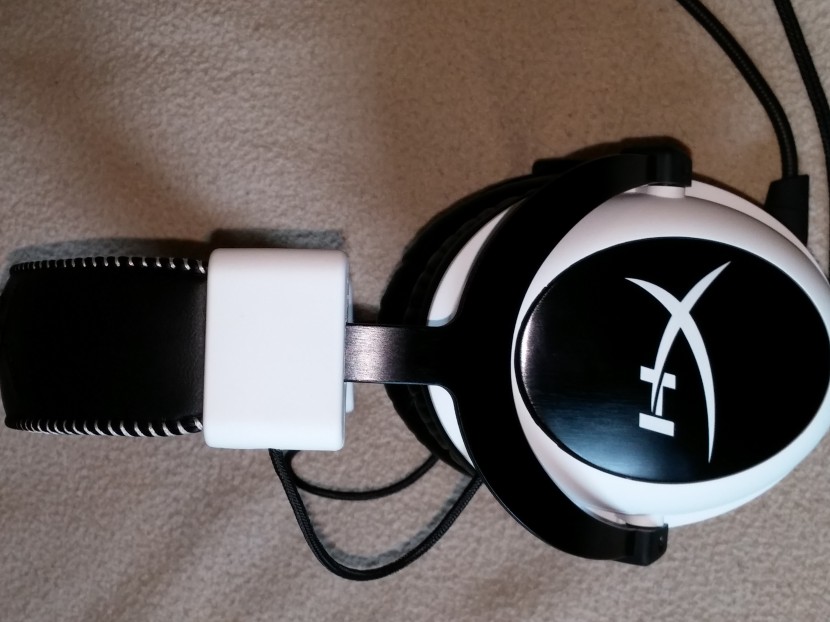 You can watch for a more detailed unboxing video and initial review below:
But How Does it Sound?
Now let get down to the part your really want to know which is the use and functionality of this product.
The earmuffs with it memory foam padding felt soft and you can definitely wear them for hours and hours of game play. The microphone does what it intended to do and works great. The one thing I don't like is that the volume knob hangs way low and it is a pain to reach at it. I think it should have like a clip to hang it on you or closer to you. As for the sound quality, the HyperX Cloud Gaming Headset sounds very good, it has great bass, as well as treble. This headset comes alive in the games and you get a great clear sound of the 3D effects. As bullets come whizzing by your head in a first person shooter. Or the massive sound of a car crunching from horrific wreck in car game.
What also set this apart from other headsets is that it sounds even better watching a movie or listening to your favorite music tracks. This headset is all around perfect  for these functions, is the conclusion I came to while testing it. As far as the cord too, they don't cheap out and it is braided and extremely long, looks like a good 10 feet plus. I do wish they added a USB plug to the cord though so I didn't have to use the head phone and micro phone jacks.
All and all a really nice product. I have been testing the HyperX Cloud Gaming headset out for a week or so and love it for the price and for the feel.
For around $80 on Amazon you can't go wrong with this headset that is for sure. I would give this a solid 3 star for the function and feel of it. I would give it another half star for the packaging. I would also give it another half  star for  the stuff that it comes with. A solid 4 star product that for sure.  Now if this came with the stuff I felt it lacked I would have gave it a solid 5 star rating. Now this headset also comes in Red and Black if White is not your thing or you are trying to better color coordinate your headset.
Hi everyone I'm James Braga. I was born in Oregon and moved to New Hampshire a few years back. I love most things that have to do with video games and electronics, It doesn't matter if it for a car or a house, if it has electricity in it i will love it . I'm also in school for Information Systems Technology.