Intro
iBUYPOWER is known to build some pretty nice gaming systems, laptops and desktops alike but did you know they also have some gear?  As part of that gear, aside from the mice, mouse pads and other things today we will be reviewing the iBUYPOWER MEK 2 Pro RGB Mechanical Keyboard.  This review almost took a horrible turn for the worse, but I was able to recover it.  Read on to find out how this almost bombed, what I did to fix it and how the iBUYPOWER MEK 2 Pro RGB Mechanical Keyboard came up ahead.
The keyboard has some nice features that are very familiar along with a few other familiar aspects of which we will go through in this review.  Let's take a look at the features and specifications first.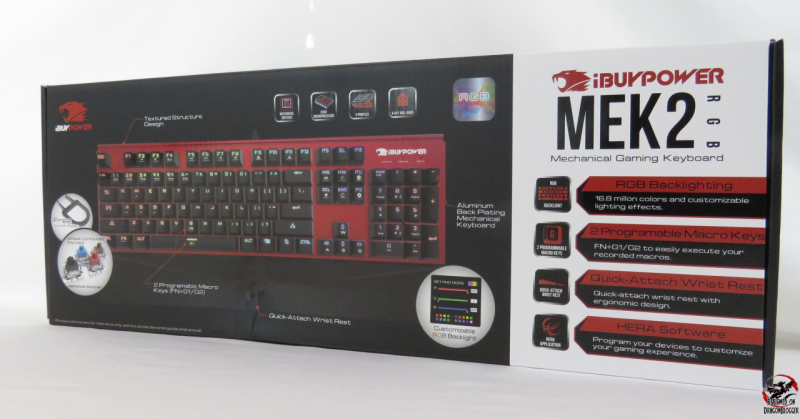 Features and Specifications
Aluminum Back plating
104 Keys
Multi-Function Multimedia Keys
Kailh Blue Mechanical Switches
50 million Click Key lifespan
21 Key Rollover Anti-Ghost
1000Hz Polling Rate
2 Programmable Keys
Customizable Lighting Effects
On-the-Fly Macro Recording
256KB Built-In Memory
7 color backlit options
Windows Key Disable button
All-Keys lock button
Includes Key Puller
Quick-Attach Wrist Rest
5.91 Foot Nylon Braided and Gold-Plated USB Cable
You can also check it out on iBUYPOWER's website: http://bit.ly/2ry4hhW
With that out of the way, let's check out the unboxing to see what is inside the box.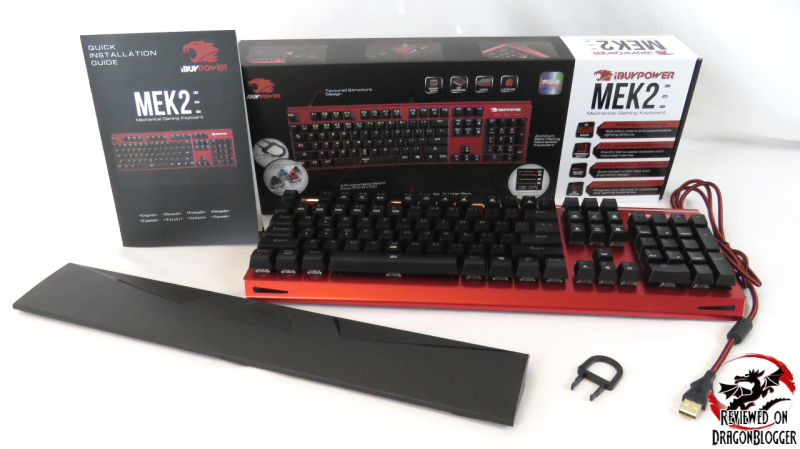 There are more things in the box than I thought there would be, so let's go over each.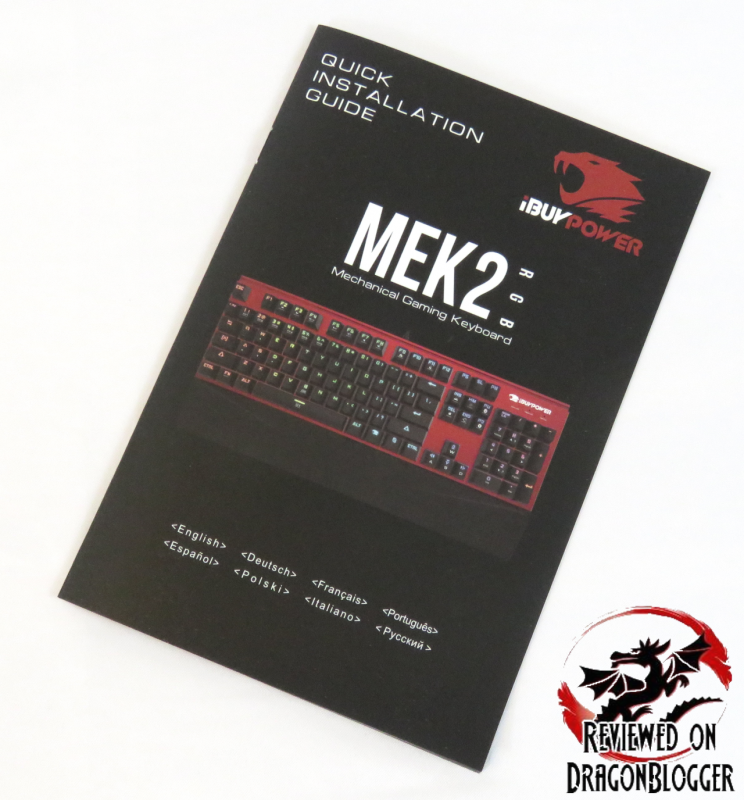 First up is the Quick installation guide, which is actually pretty handy.  The Guide goes over many of the configuration changes you can make on the software right on the keyboard.  Record Macro's, LED lighting configurations and many other features.  We should be able to go over that later.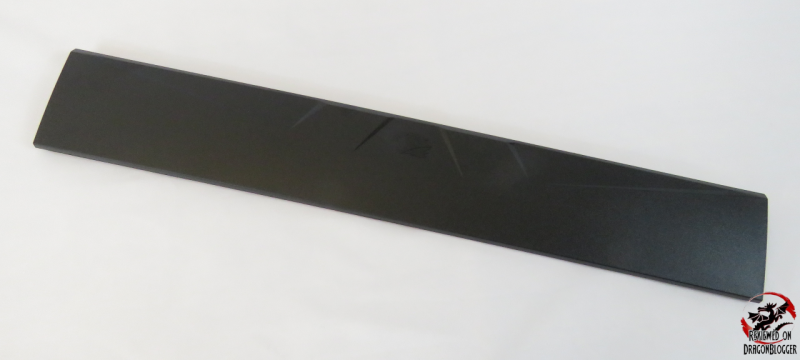 This is the Quick-Attach Wrist Rest.  Towards the center of the wrist rest, there is a design hidden there.

A closer look shows that it is actually the iBUYPOWER logo, a Lion head looking logo that internally is referred to as a Chimera.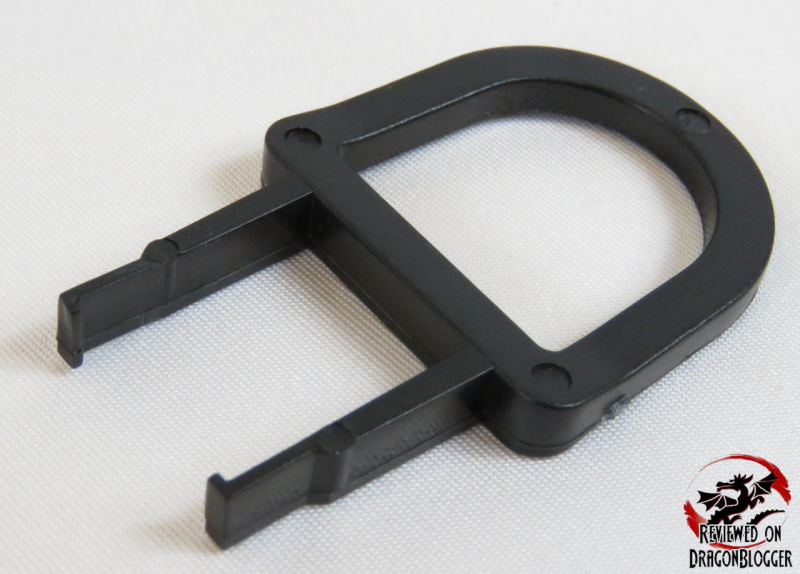 The keyboard comes with this key puller, that to me is very handy.  It obviously lets you remove each and every key on the keyboard but it allows you to do this so that after you have used it for a while, you can remove the keys and clean out the keyboard or maybe change the switches, add O-Rings or so many other things.  It even has a handy home on the keyboard so that you won't lose it.  We will go over using it and where it lives a bit later in the review.  Very useful tool.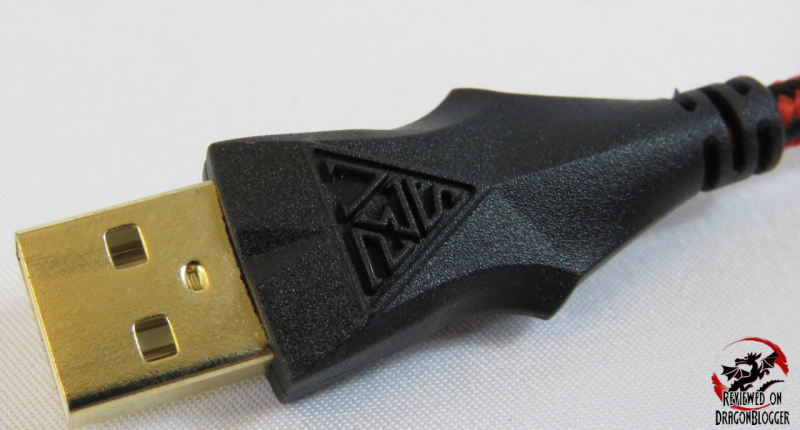 Inching closer to the keyboard itself, we get to the gold-plated USB Connection. The USB connection has a very familiar logo on it.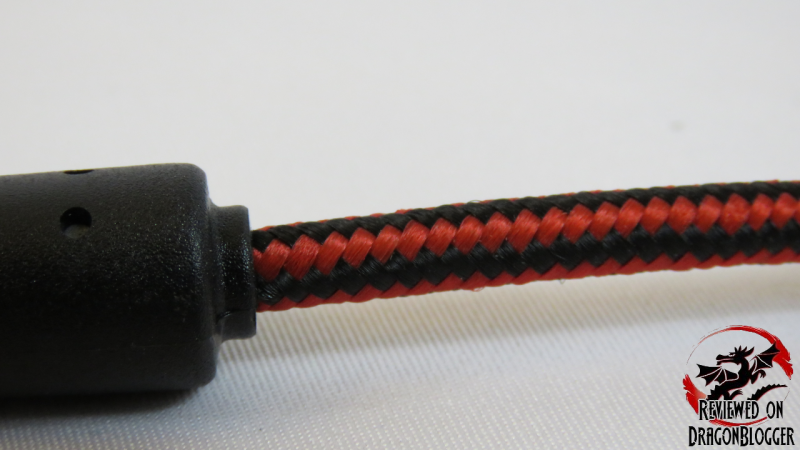 Moving up, we see that the 5.91 Foot USB cable is braided with very fine black and red nylon material.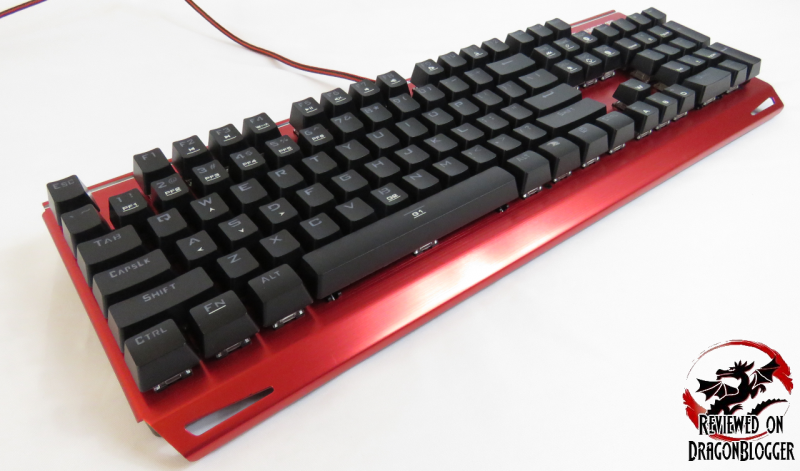 At the very end of that cable, we find the keyboard itself and come into the second chapter of this review where we get Up Close and Personal with the keyboard.
Continue: Up Close and Personal
I have spent many years in the PC boutique name space as Product Development Engineer for Alienware and later Dell through Alienware's acquisition and finally Velocity Micro. During these years I spent my time developing new configurations, products and technologies with companies such as AMD, Asus, Intel, Microsoft, NVIDIA and more. The Arts, Gaming, New & Old technologies drive my interests and passion. Now as my day job, I am an IT Manager but doing reviews on my time and my dime.