Final Thoughts and Conclusion
This keyboard seems to be a cross between the Gamdias Hermes P1 RGB and the Gamdias Hermes M1 mechanical keyboards.  For me, this keyboard was a bit of a drama, filled with lows and highs and I will go into detail below the pros and cons as it is long but maybe you want to check it out too.  So on to the Pros and Cons.
Pros
Braided cable
7 Color RGB LED Backlit
Tons of lighting options

Great software suite HERA

All keys are programmable
2 Programmable Macro Keys

With 6 profiles, so up to 12 programmable Macro keys

Multi-Media Keys
Kailh Blue Switches
Optional Software Install: Does not require software to utilize most of the features
Does not include software, must be downloaded
Aluminum body: Sturdy strong feel
Cons
No USB Hub
Priced a bit higher than comparable keyboards
No 3.5mm Headphone/Microphone Jack
No Apple Support
HERA
Flimsy Quick Attach Wrist rest
Does not include software, must be downloaded
When I first received the opportunity to review this keyboard, I was excited and looking at it I felt like I had seen it before but I couldn't put my finger on it.  I later received the keyboard and it felt even more familiar once it was in my hands but I had not made the connection just yet, the wrist rest design got me closer to an idea… but still nothing.  Once I logged onto iBUYPOWER's website to download the drive and saw it said HERA.  It clicked and I wanted to throw the keyboard out of the window.
Months ago, I was going to review the Gamdias Hermes E1.  It felt almost like this keyboard and when I installed Hera, it worked fine but the minute I recorded a macro my machine would blue screen.  Being that the keyboard had memory, the issue followed and every machine I plugged this keyboard into would blue screen as well.  I asked Gamdias to send me a replacement, and they did (they are very nice and patient) but the replacement had the same issue, I was beyond infuriated and I could not even use it to review it so I just ignored it hoping it would go away.
Fast forward 9 months and I get this… man, not again.  So this time there was a new install of windows, since I had done a few SSD reviews in between so there was no trace of that version of HERA anymore, no issues right?  Wrong, I plug it in, everything works and then I go to record macro's and it happens again, this time no blue screens but HERA kept crashing.
I asked iBUYPOWER for help multiple times, and they were seeing what they could do but I can be annoying and I kept asking.  A week or so passed and I thought, I tried to fix this with Gamdias and they gave me a key combination to reset the keyboard but it didn't work then, I wonder if it would work now.  I began to dig through my emails and after a few minutes I found it.  Gamdias support mention holding Function Key + Pause Break Key for about 10 seconds and the keyboard lights would flash and this time it worked.
After the keys stopped flashing, I tried again to set the macro, I could and everything worked perfectly, it just worked.  I finally got it working and was able to bring you this review and be able to talk you through all of HERA with no issues.  I am not sure what version of HERA that was way back when, but between that version and 2.8.2 they got something right.  I may look to see if I can find that keyboard again and give it another try.
Sorry back to this keyboard and the conclusion.
Even though the keyboard has only 7 lights, it looks like I can hit any combination of lights smoothly, they make it work.  I do like the strong aluminum body and the kaihl blue switches, they feel right.
On the con side, while it does not have a USB hub, 3.5mm headphone jack or Apple support, most keyboard don't have it, it is a con but it is a common one.  HERA, while I wanted to blow up entire universes out of frustration, there was a fix and all was calm in the galaxy again.  The biggest issue I had was with the wrist rest, the quick attach feature wears down what allows it to attach and then just becomes a rickety mess, so I don't use it, I have to ding them on that.  The cost though, still a bit too high but not horribly high.  The reason behind the cost is that Gamdias charges (All OEM's do it, not Gamdias directly) a very high tooling cost to make changes, even a simple one like the logo and maybe the color then also depending on the minimum order quantity (MOQ) the cost of the keyboard is higher for iBUYPOWER which means the cost of the keyboard is higher for you.
Everything to me about the keyboard, its form, features, functions, comfort, quality and the likes are there, and if it wasn't for the wrist rest and the price.
I award the iBUYPOWER MEK 2 Pro RGB Mechanical Keyboard an 8.8 and give it a Recommended Buy award.  Good job iBUYPOWER, just need to work a little on that wrist rest and the price and you would be set.  A great choice though for iBUYPOWER fans and lovers of the Chimera.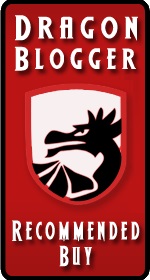 Return to: Intro