The Inateck USB 3.0 7 port hub in the Ultrabook book owner's best friend.  Ultrabook's are great small form factor laptops but are always lacking a port or two.  The Inateck USB 3.0 7 port hub helps to rectify that.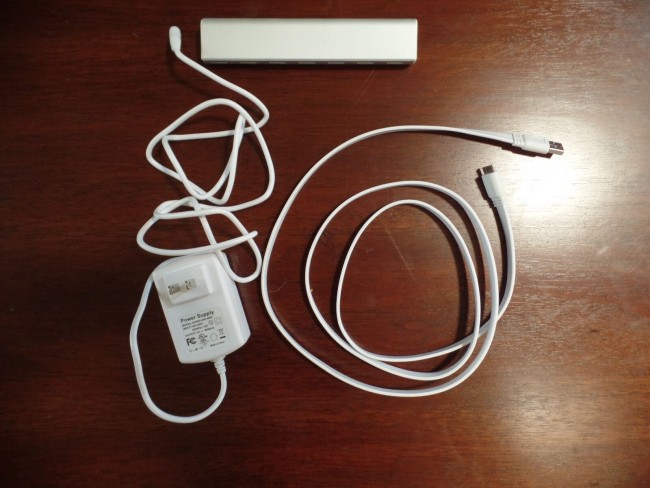 This hub gives you 7 USB 3.0 ports to extend that Ultrabook's ports.  I can plug the Inateck USB 3.0 7 port hub into my Carbon X1 and add 7 ports to it.  I can plug in my flash drives, a portable hard drive and not lose that beautiful USB 3.0 speed.  I can also plug in my Iphone 5s or my Nexus 7 tablet with the expected access to both with that added feature of charging both.  Plugged into the Carbon X1 I can run my attached devices with or without the power cord for the Inateck USB 3.0 7 port hub.  If I get past a couple devices it is better to plug in the Inateck USB 3.0 7 port hub provided power.  Just to ensure all devices have their needed power to run but the fact you can use it with or without the power adapter is excellent.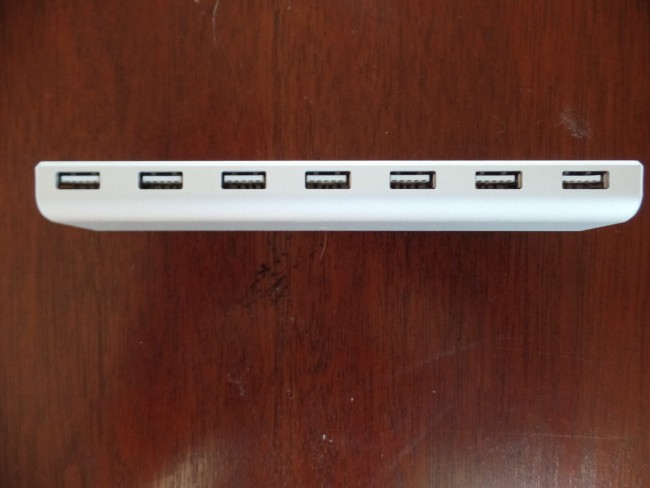 An added feature is if the Inateck USB 3.0 7 port hub is plugged into the wall I can use it to charge both my phone and tablet without having to plugged into my laptop.  So it doubles as an optional charging station as well.
Transferring an ISO file and a couple of MP3 to a USB 3.0 flash drive took almost exactly the same amount of time attached directly or through the Inateck USB 3.0 7 port hub.  The slight bump of a few seconds longer with the MP3 and a few minutes longer with the ISO file.  Nothing to concern me enough to not use the hub.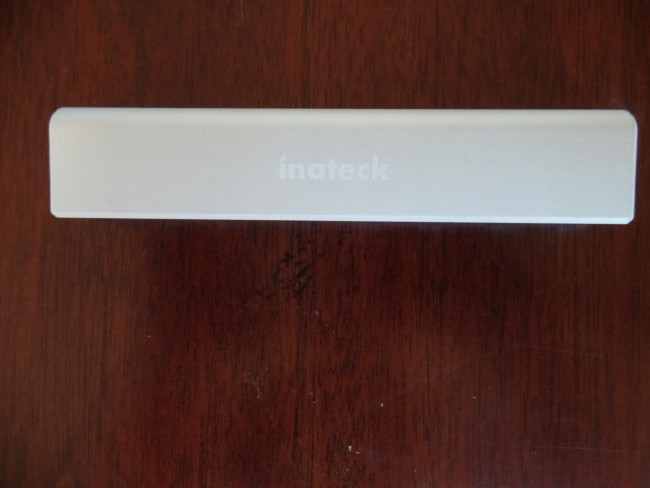 The 7 port hub is also very sleek in styling.  It is an aluminum case, similar to the Macbooks these days, and pretty compact for it having 7 ports.  The supplied power cord and USB 3.o cord are a little long for desktop use but are very nice to have the extra when needed.  Especially in a hotel.  I used it on a recent trip and had no need to keep swapping drives connected to my Carbon X1.  It worked flawlessly.  With and without the power cord plugged in again most require always being powered separately.  I even left it plugged into to charge my tablet while not in the hotel during the day.
The  Inateck USB 3.0 7 port hub even provides surge protection for all attached devices and supports hot swapping, not that I needed to.  I had to borrow a couple drives to fill all 7 ports.  Unplug and re-plug at your hearts content though without issue.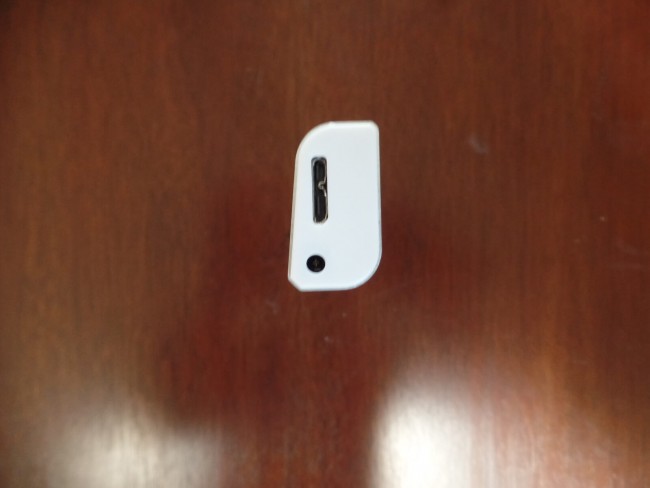 This Inateck USB 3.0 7 port hub is now a mainstay in my backpack to insure I can always connect all of my devices at one time without any worries.
I am just a geek getting older but keeping up.