This review was plain old fun. It was easy to do, setup and start using. You should have little difficulty with it yourself.
So, what is it? It's a shower head  by Innoo Tech, and I willingly jumped into the shower to demonstrate it for you. No, I did not wear my birthday suit so this review is suitable for all ages.
Watch the full video unboxing, installation and review:
This shower head is distributed by a company named Innoo Tech and is a bit different than your normal shower head. This one has a built in hydroelectric power plant that is used to light up a few beautiful LED lights.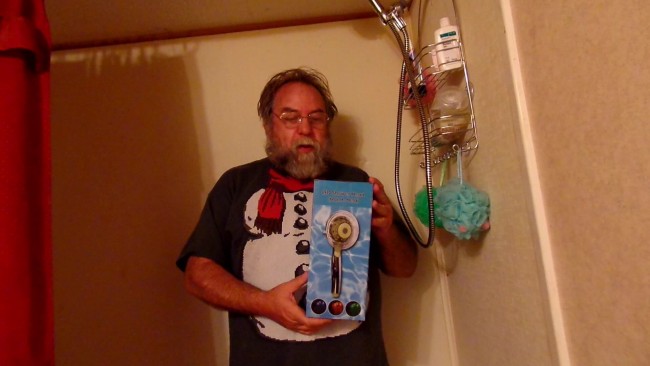 The nice thing about this is there are no batteries needed. The power that is needed is generated by the water pressure and the unit has a temperature meter to allow for the various color changes as the water heats up.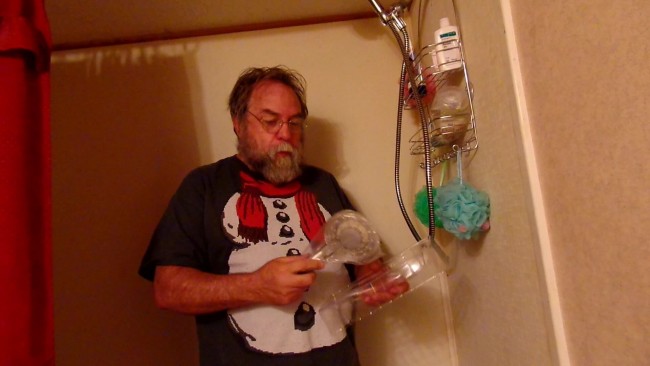 Before we get to the use, there are a few set up things we need to discuss. It took me less than a minute to connect the shower head to my existing hose. That included taking the other one off. It did leak when in use, and that tells me I simply need a bit of pipe tape in order to make the seal between the threads a bit tighter. Not a big deal. You can pick up pipe tape just about anywhere that plumbing supplies are sold, and this should only cost a few dollars if that much.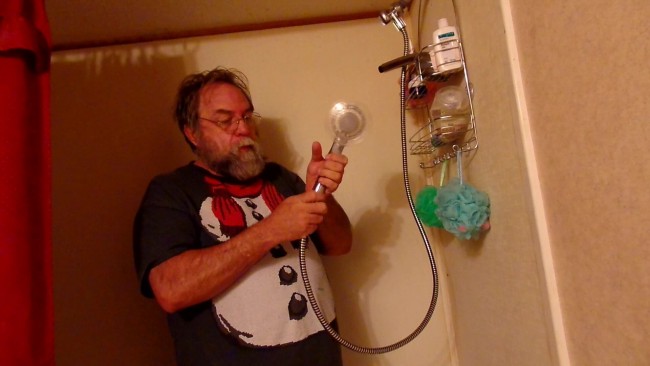 The only other thing to know is you must have a hand held shower hose connected in order to make use of this shower head. So if you want to do this, and you do not have a shower hose already, you will need to get one. Again, they are not expensive for a basic no frills hand held shower head.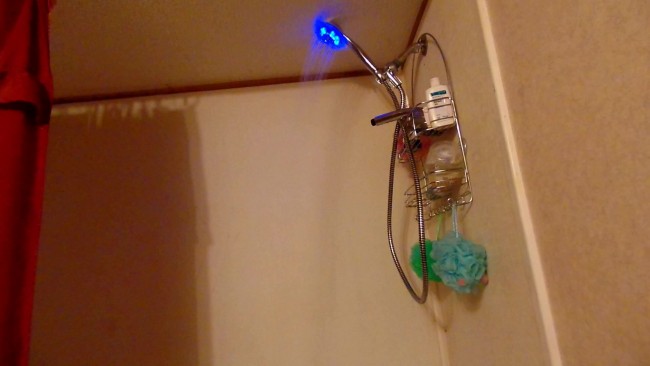 Now concerning the colors of the Innoo Tech LED Showerhead. The blue is bright and vibrant. The green still so but not as much, but the red is a bit dark. This means it is hard to see in the daylight, but a bit better in the dark.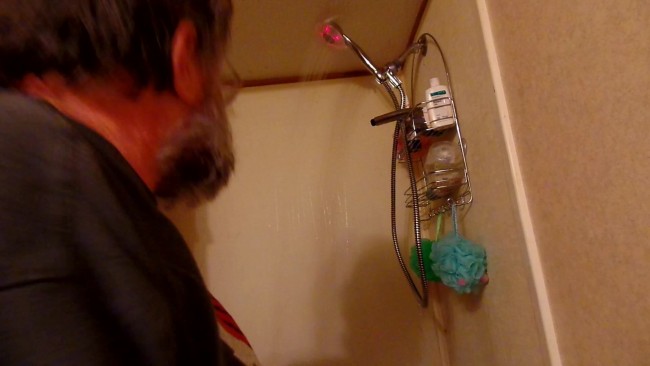 Overall, the shower head performed just as I expected it to and I find no faults in it at all. If I continue to use it, I will of course need some pipe tape, but that is not a problem. I am sure it will be a great hit, and I know the grand kids will love it.
Disclaimer: Innoo provided me with their LED shower head for review. All opinions are 100 % mine and mine alone.