We are influencers and brand affiliates.  This post contains affiliate links, most which go to Amazon and are Geo-Affiliate links to nearest Amazon store.
Clicking pictures have been in trend for long, but what has changed in this contemporary world is the quality of the photos. The rapidly developing technology has introduced premium quality cameras, several high-tech camera phones that let you click stunning pictures with ease. Not only this, the growing social media channels such as Instagram, Facebook etc. allow you to share the pictures with your friends living thousands of miles away in no time. That's the real beauty of technology. Yes, we are living in a digital era where every small to big thing is just a few clicks away.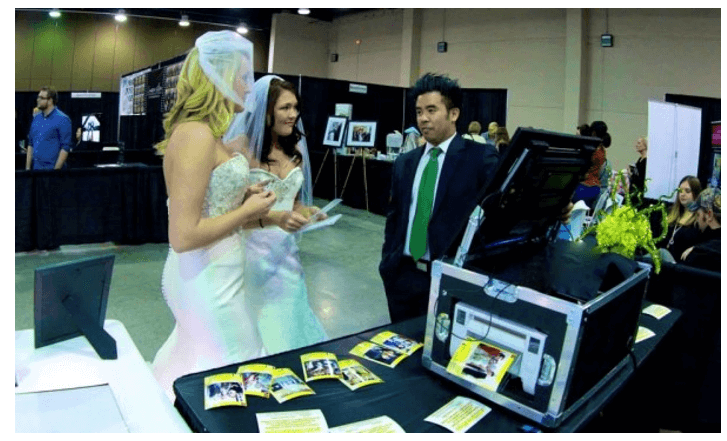 Recently, there has been a pretty cool development that gives online social media profiles a boost. It's called 'Instagram's hashtag'. As you already know how important #hashtag is for your Instagram post, but what this #hashtag brings to us now is excitingly wonderful. The new 'Instaprint hashtag' is something that will revolutionize the era of photography and will also make for a great marketing tool. When you hear the term "Instagram hashtag printing", the very first thing that comes to your mind is printing images that have hashtags. Right?
Here's how Instagram hashtag printing works…
Sounds a bit surprising. Is it that easy to print the pictures posted on social media? Or some of you might think if it's even possible? Yes, it is very much possible and easy too! Here's an example that illustrates the working of this newly added feature. Assume it's your wedding and everyone including friends, relatives, and even you want to click and share the pictures of this big day. Unlike past when you had to wait for the pictures until the entire ceremony is over and then share them, this new Instagram hashtag printing feature doesn't let you wait for the event to finish to enjoy the pictures. With the help of it, you can print them out the easy way plus it lets you create your own hashtag for your special day making your event a memorable one.
3-Step Process of Hashtag Printing-
Snap– The guests can click pictures on their phone, even they can use Instagram to take photos, capturing the entire event.
Tag– Tagging has become an important part of social media. You can decide on for your special wedding hashtag and then the attendees can upload their pictures to Instagram with the event's special hashtag.
Print– Your hashtag printer will monitor the event designated hashtag and prints the tagged pictures for the attendees to keep.
However, Instagram hashtag alone can't print your pictures, it needs a printer- what we call a hashtag printer or instaprint. You place the device in the corner connected to the internet- it will monitor the Instagram for your special wedding hashtag and when the device finds the tagged pictures, it fires up the printer and spits out your own real-world copy of the photo. Integrating this amazing tool will let you make your special day even more exciting. Today, there is a wide variety of high-tech printers available in the market that let you print beautiful photos even via your handheld devices such as mobile phones, Tabs, etc. You can check it out for yourself how it's done.
As far as Instagram hashtag printing is concerned, a number of renowned brands such as Photoboxx are operating. Photoboxx boasts itself to be the greatest social media hashtag printer on earth. Also, there are several other hashtag printing photo booths that are revolutionizing the photography by linking the social media with instant printers. Hashtag printing is not just for weddings, they are just an ideal option for corporate events, concerts, college fests etc. Getting real world pictures has never been as easy as it is with this newly advanced feature of Instagram.
Instagram is a fast-growing social media platform that businesses are widely using to engage with their customers and market their brand. For businesses, Instagram has become one of the most effective and simple social media channel to advertise their brand, showcase their products and address their customers. As Instagram is increasingly gaining popularity over social media, the brands are looking for ways on how to increase their fan following and get more likes on Instagram. With the keep pace of its fast-growing aspects, you can learn about Instagram automation, it will help to boost your business and popularity as well. With recently updated features, Instagram is revolutionizing the photography and incorporating new and advanced ways on making the real world photography unique and exciting.
Author Bio
Steve Larson is a professional blogger and likes to write and share on social media platforms. Be it a high-tech technology equipment, or a simple household tool, or fitness equipment, his vast knowledge and experience lets him provide the most comprehensive and unbiased reviews about different kinds of products. So, if you have some product buying related dilemmas and want a right suggestion, switch on to the review available on reviewsacademy.com
We are influencers and brand affiliates.  This post contains affiliate links, most which go to Amazon and are Geo-Affiliate links to nearest Amazon store.
This is the Dragon Blogger Guest Bloggers account for author's who want to submit articles and only have credit in the post instead of having to manage their own WordPress profile.