With the overall rise in popularity of gaming, players are always on the hunt to bring their games with them on the go. Although there are a few portable consoles out there, a mobile phone built specifically for gaming is the best of both worlds. The Red Magic 3S is one option if you're looking to have the ultimate mobile gaming experience on the go. We'll break down what you need to know about this phone so you can also see why it's something you'll want to add to your holiday shopping list this year.
Overview of the Red Magic 3S
Using Qualcomm Snapdragon 855+, the Red Magic 3S is able to deliver high-performance so you don't have to deal with slow lag in your gaming experience, which is a common complaint for mobile gamers. The Snapdragon 855 has a 15% improvement rate compared to the Adreno 640 GPU, making it an optimal choice for games. It also helps provide quality cellular performance along with preserving the battery life to keep it from draining fast with mobile games.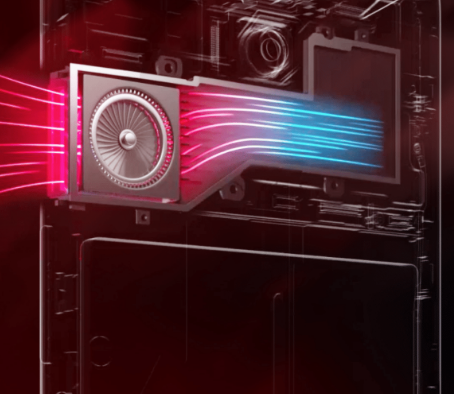 Optimized for gaming
Due to the lasting battery life and the active liquid-cooling turbo fan, you're going to get a much better on-the-go gaming experience compared to using other mainstream phones. Some common complaints amongst mobile gamers are things such as the battery draining fast, phones becoming overheated during gameplay, and the graphics not being able to keep up. This phone was specifically designed to tackle all of those issues and deal with them one-on-one. With a 5,000mAh battery paired with 18W quick charge, you're not going to have the same battery issues that you see in other mobile gaming devices. That gives you hours of gameplay on one single charge, which is ideal if you're playing on the go and you're away from a charger. The Red Magic 3S also has 12 GB RAM, which is a great amount for a flawless gaming experience.
Other cool features
On top of all of those features, it also has an HDR AMOLED display that features a 90Hz refresh rate, which gives you completely smooth gameplay. As you know, one of the most important parts of gaming is having a system that can keep up with the demands of the game. There is a 6.65″ ultra-widescreen display so you don't miss a second of gameplay. With a 240Hz touch response rate, you're able to even play the most fast-paced mobile games out there.
The phone has shoulder triggers you can use to customize the buttons you need in the game. That gives you multiple button options on top of touch-screen options. If you're into customizing your gaming, you can also change the lighting strip along the back of the phone, just like you would for other PC gaming accessories.
Features:
Active liquid-cooling turbo fan
5,000mAh battery
18W quick charge
Up to 12 GB of RAM and 256 GB of storage
Headphone jack
Grippy build for no-slip
Comes in a variety of colors
Sony IMX586 sensor for high-quality photos
16MP front-facing camera for live streaming, selfies, and video chats
Dual stereo speaker
Weight: 215g