You have no doubt heard that Apple released 2 phone models this year which it in itself is has never been done before, in addition they have also targeted the "cheap" market for the first time in history with the iPhone.  This was no doubt in response to Samsung being the phone market leader and Android phones dominating the Operating System of the mobile phone market, but they also saw a way to invigorate sales of the iPhone by simply adding color which was a brilliant move and one that played well with the iMac when it came out.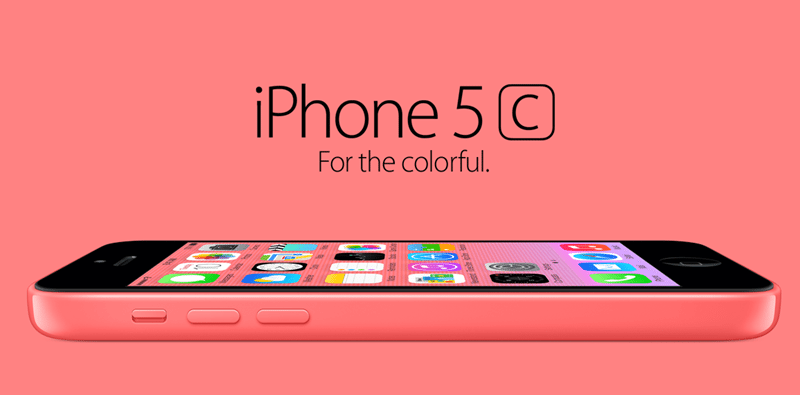 The iPhone 5C has a plastic shell and you can get it in different colors at order, the power of the device is on par with an iPhone 5 whereas the iPhone 5S is the powerhouse of the cell phone market right now and arguably has the most powerful specs and capabilities of a phone.
The iPhone 5C is being billed as the "cheap" iPhone for the audience who doesn't have the money for the higher end line and a way to dent Android and it will work in the United States only.  For families who want to pick up a 2nd or 3rd iPhone for the rest of the family members a 5C is a perfect way to stay Apple and save some money if you are on a cell phone contract plan with wireless providers.
Behind the scenes though the iPhone 5C without the $99 cost subsidized by wireless provider plans is still very expensive compared to other Android cell phones sold around the world, particularly in markets like India and China.  Where unlocked phones are the standard and the iPhone 5C is still $549 with 16GB storage and $649 with 32GB storage.  This hardly seems like a less expensive phone at all when you look at the unlocked prices of the iPhone 5C which is supposed to be for the budget minded consumers.
So my prediction is that the iPhone 5C will do well in the United States and in markets where providers subsidize the phone to keep the price at $99 with that painful contract lock-in, but it is unlikely to make much of a dent in the Android phone share in the unlocked cell phone market due to it still being very high on the price scale.
What are your thoughts on the iPhone 5C, was it about time Apple offered some variety or did the apple not fall far enough from the tree?