We are influencers and brand affiliates.  This post contains affiliate links, most which go to Amazon and are Geo-Affiliate links to nearest Amazon store.
For those of you who may have seen the commercials for the very expensive Windows Surface Pro and mid range Surface tablets, know that there is a much less expensive option out there in the Windows tablet space.  The IRULU Walknbook 10.1″ Windows Tablet is pretty exceptional Windows tablet portability and can replace both a laptop and tablet giving you the ideal 1 device fits all that is mobile.
IRULU Walknbook 10.1 inch Specs
Intel BayTrail quad core CPU 1.32 ghz
2 GIGs RAM
32 GIGs storage
10.1 inch IPS screen 1200 by 800 at 16:10 wide screen ratio
HDMI out
7800 mAh battery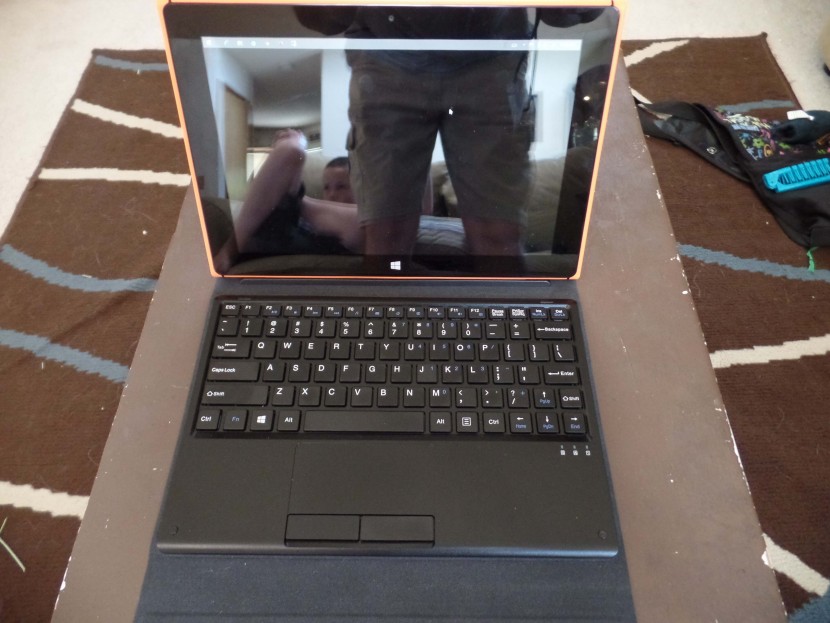 The iRULU 10.1 inch tablet running Windows 8.1 weighs about 2 lbs.  It is very easy to carry around in your bag and iRULU adds an attachable keyboard to essentially make this 10.1 inch tablet into a fully functional laptop.  The keyboard also server as a nice case/stand. The keyboard has track pad and two buttons if you don't have mouse.  If you really need a mouse you can connect one into the stand USB port, or a dongle for a wireless mouse or just use Bluetooth to connect a mouse.  They all work flawlessly, just as you would expect on any Windows device.  Stream music or sound to a Bluetooth speaker without issue as well.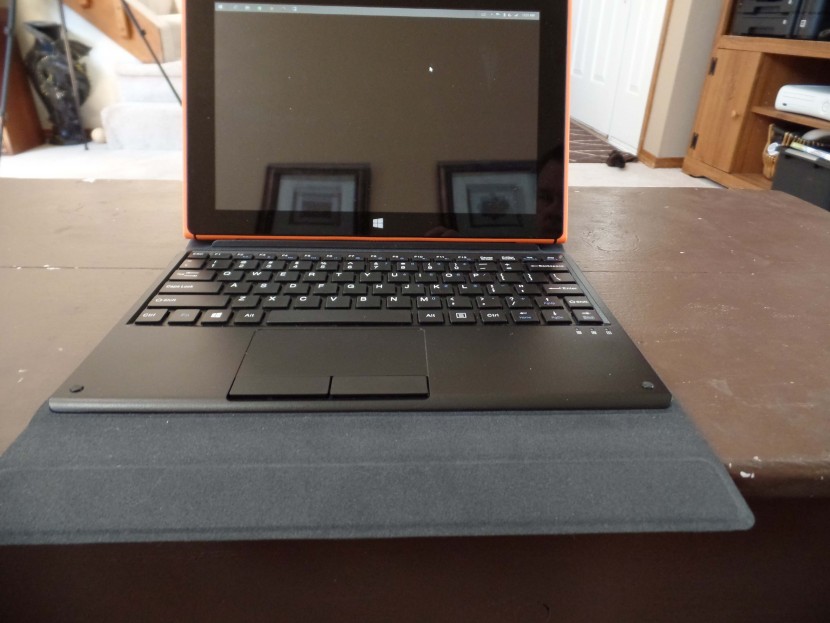 This has served me as a work PC for emails, sending docs, reviewing doc.  I watched movies and YouTube and the iRULU 10.1 Windows Tablet handled all these task well and was ready for more.  Built in wifi supports B,G, and N.  Serves up web pages in the browser of your choice.  Chrome, IE and Firefox all run well on this little tablet/laptop.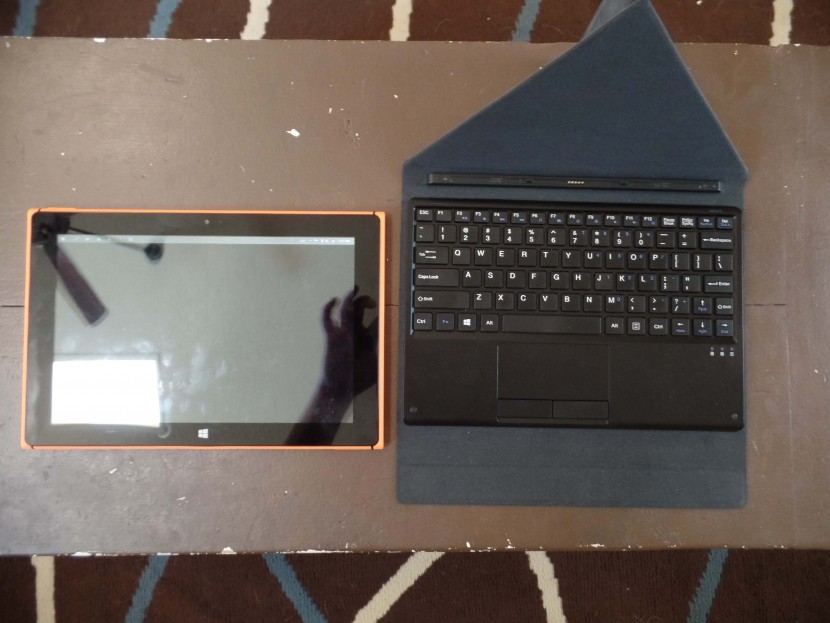 So with this device I can sit on the couch and follow all my favorite websites in their full splendor.  No forcing a desktop mode as you do in many other tablets running other OSs.  I can cruise the web and if I need to write a review or send an extended email I can plug this tablet into the provided keyboard and stand it up and type away.  I don't sacrifice or have to find a work around to complete just about anything.
Watch The Video Discussing the Functions
I gave my son the tablet for a week and almost couldn't get it back.  He picked it up and easily found his way to a browser and clicked his way to YouTube to watch his favorite MineCraft videos.  He searched and looked for another Nerf gun he saw in a video and asked to buy it.  He got almost 4 hours on the battery before plugging it in.  Not bad considering all he did was YouTube.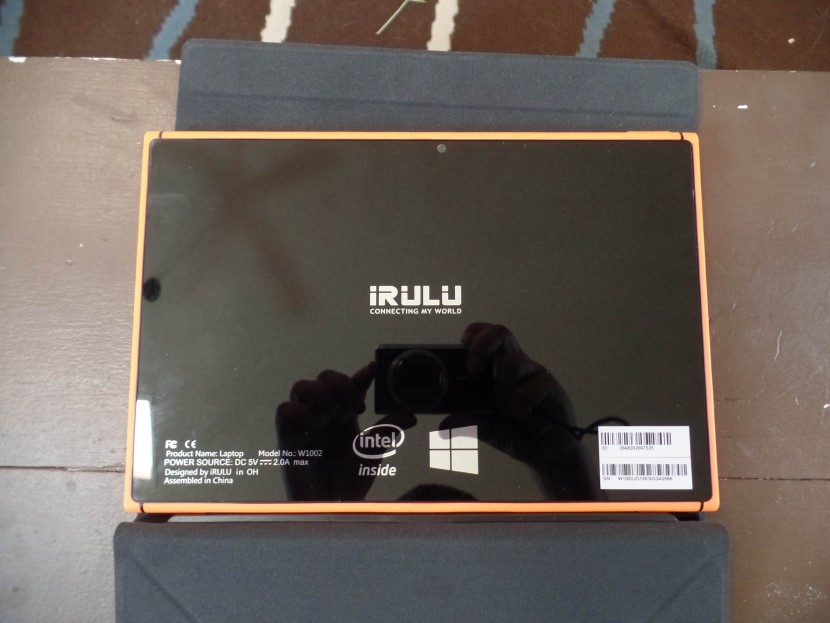 All in all this iRULU 10.1 inch tablet can do anything most other tablets can do but then also can be a great travel work laptop ensuring your emails get answered, PowerPoint's get done and no extra time or tweaks needed.  Especially when you consider the year of Office 365 you get which also includes 1 TB of storage and one hour of Skype calls.  It makes this a perfect mobile machine handling all you office and document needs.
You also get Free 1 TB Skydrive when purchasing the tablet and a full 1 year of Microsoft Office 365 which gives you the entire Office Suite of products for a year which is a great deal. For me this get 4 out of 5 stars.  Sure, there are tablets with higher quality and resolution screens and more storage but for under $225 you can't beat it and this is an excellent Windows Tablet for the price.  Plus you can add an SD Card up to 128GB for additional storage and Windows sees it as a 2nd drive.
Enter for a Chance to Win the IRULU WalkNBook
IRULU 10.1″ Windows Tablet Giveaway

The more entries you get the better your odds are of winning, remember to leverage the viral share and the bonus entries to maximize your chances.
We are influencers and brand affiliates.  This post contains affiliate links, most which go to Amazon and are Geo-Affiliate links to nearest Amazon store.
I am just a geek getting older but keeping up.