We are influencers and brand affiliates.  This post contains affiliate links, most which go to Amazon and are Geo-Affiliate links to nearest Amazon store.
Our friends over at Coocheer sent me their 7500Mah Portable power bank to test and review. You know when you get this little box in the mail you never expect much. Like my mom said to me as a kid a little thing can pack a big punch. The box is nothing to be at impressed over. Which to me is nice I some time hate that company waste so much on packaging and this one was done right. As you can see in these next few pictures.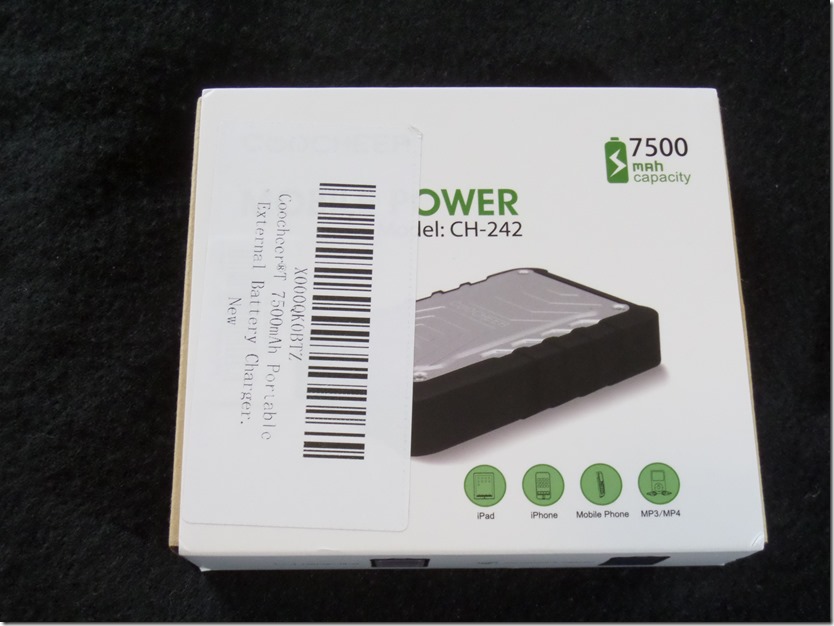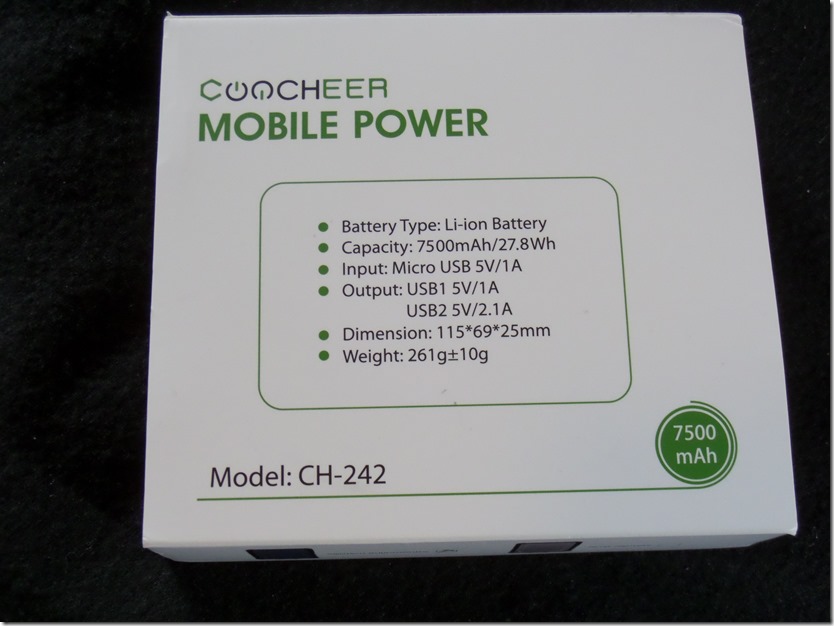 As you open the box you get a nice surprise which is a power pack with rubber sides and aluminum body. Now this comes in a few colors grey/black and blue/black. Mine of course was blue. The color is vivid and nice to the eyes. The rubber is also a nice touch and easy to hold it also helps drop proof and protect the battery as well.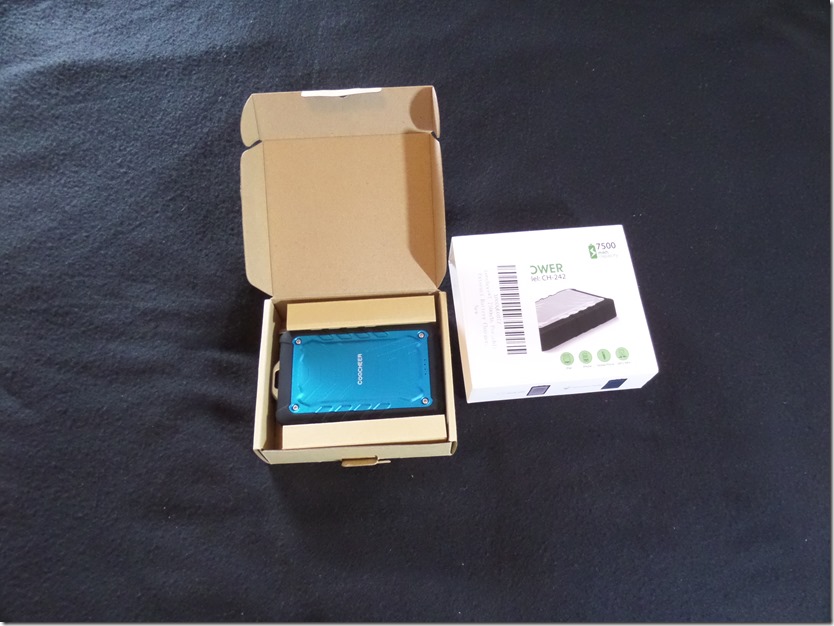 Now in the box you get the manual, USB to MicroUSB  and the power bank. Simple package with everything you need!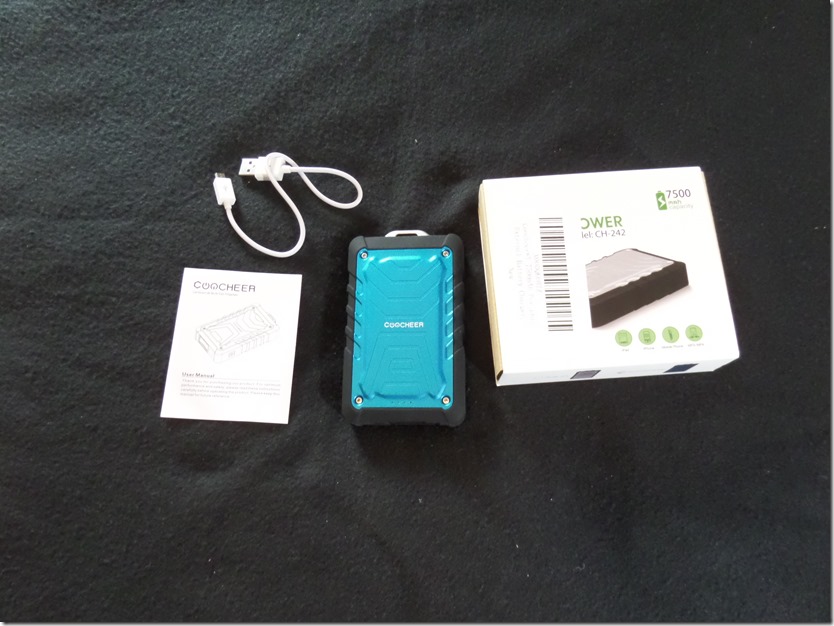 This device is rated at 7500mAh and the Coocheer external battery can charge your smartphone or any device you can charge by USB, like iPod, Phones, Cameras, Smartwatch, Bluetooth Speakers, Tablets and similar devices. Now I did test a tablet and it will charge it to a point though the capacity is not enough to fully charge most 10″ tablets it will charge most 7″ tablets to full capacity.
This device is rated to be waterproof and shockproof. So I took the device to my stair well and chucked it down the stairs. I don't suggest doing it but it will take the punishment. As you can see in my video which I will post in a few I didn't feel the pack was waterproof enough for a dunk test due to a small gasket but later on after I did the video. I did a spray test with my sink hose. It seemed to be dry enough and still worked. To my surprise, so this was a test that could have very much destroyed my Coocheer Battery and it held up well.
SEE MY UNBOXING HERE!
So now as I was speaking about the rubber on the sides, but the power button is also on the side. You will need to look close since it does not stick out. You can see what I'm speaking  of in the next picture.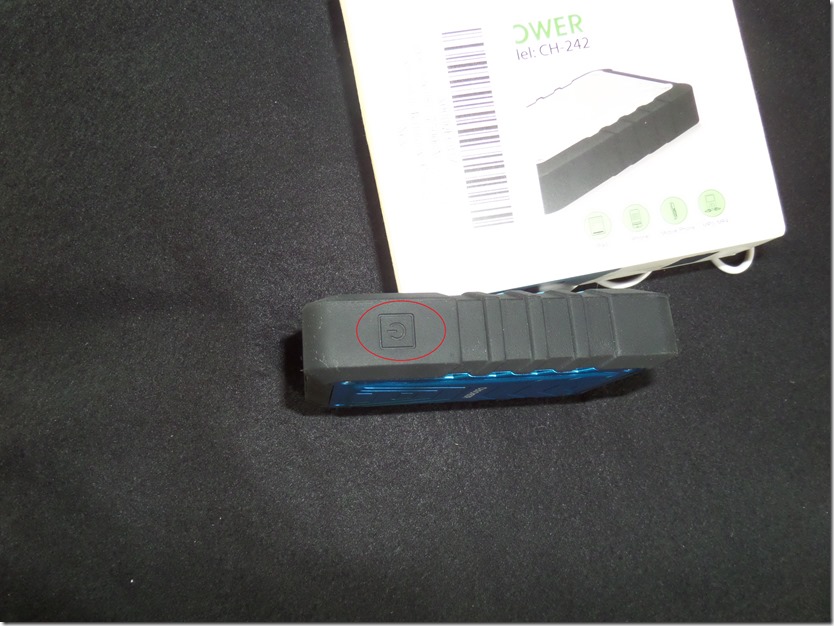 Now in the next few pictures you will see the flap with little to no rubber gasket. Not a big deal since most phones are not waterproof so why would you charge your phone in the rain. You will also see the dual USB and the input charging port as well.
.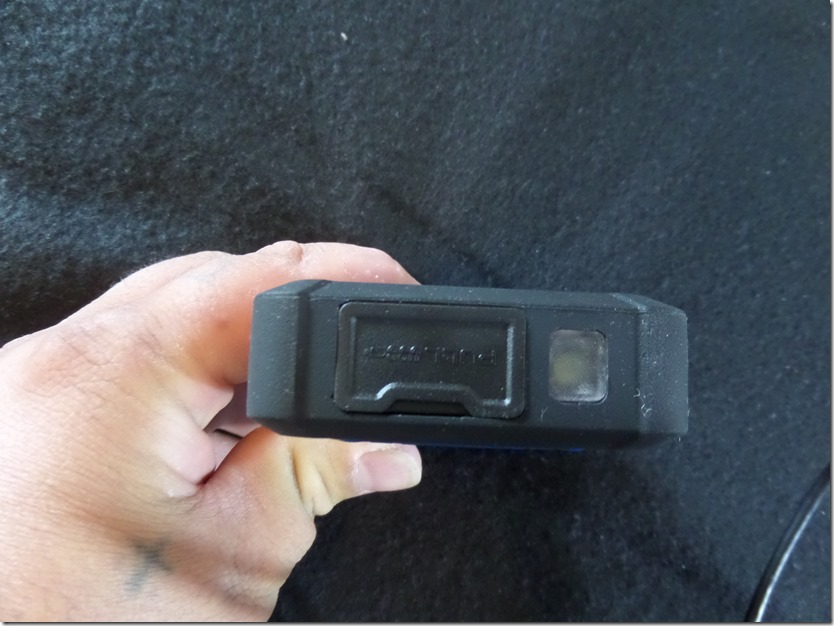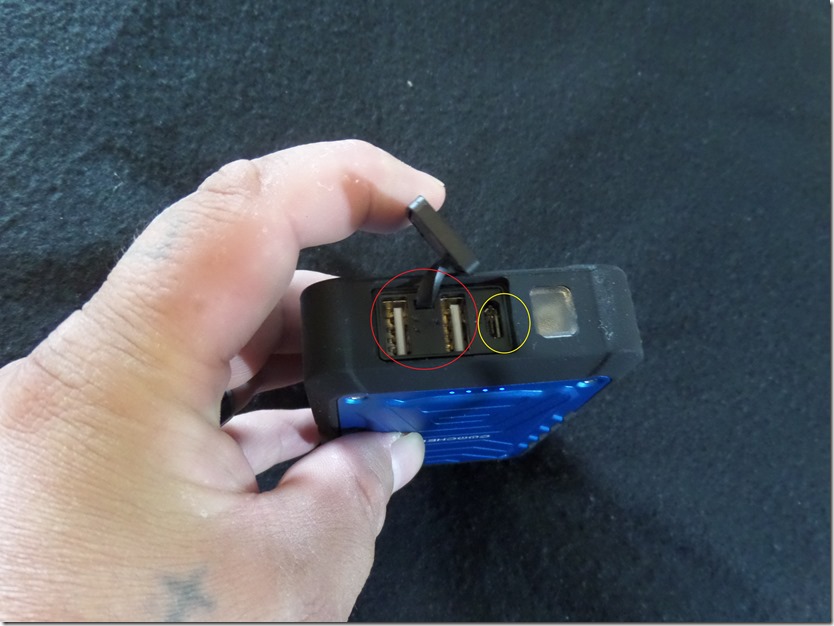 One very nice option the Coocheer has is a flashlight. now this is a nice little light. Has about a 6 foot range and a very nice glow to it. To use the light you hold down the power button for like 10 to 30 seconds and it comes on with the same action to shut it off.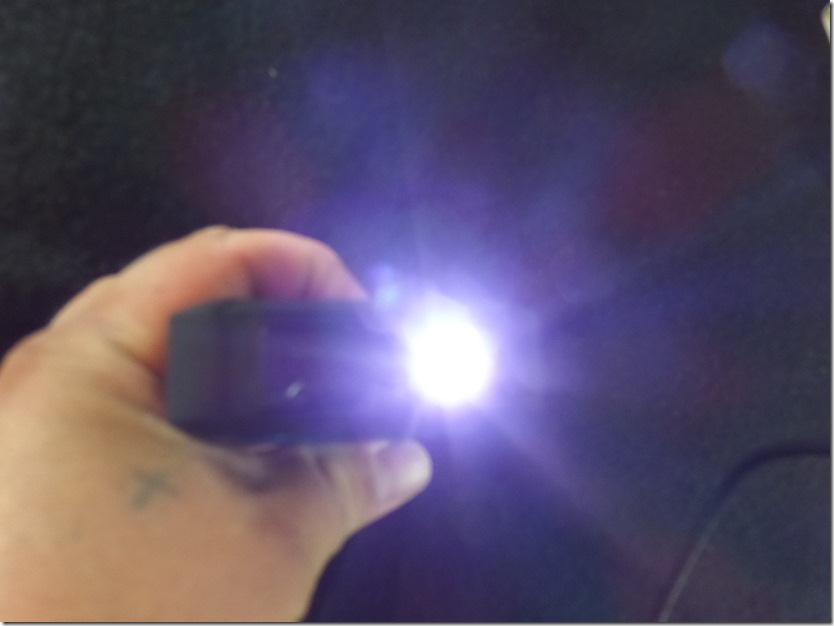 On the side the Coocheer Power Bank has a LED indicator  to tell you how charged the device is now  and it displays in quarter increments. To see that part check the video out  I posted above as well.
This device will charge your phone or other device like 4 times on one charge or larger devices like two times or less. Not bad actually and it does take a little time but if your out camping and need to use your device this is a great option from Coocheer that will give you that extra battery life you need on your mobile devices.
Here are full specs stated from their site!
Coocheer® Portable Mobile Power Battery Charger Power Bank For Smartphone and Tablets-Blue, Silver Color
Features:
Brand: Coocheer
Color: Blue, Silver
Size: 69 x 115 x 25mm/ 2.69 x 4.49 x 0.98nches (L x W x H)
1, Three proofings and metal style design
2, High capacity of 7500mAh, keep most mobile devices charged to full capacity for many times
3, Dual USB output and 2.1A quick charge
4, Bulit-in LED light function
5, Key chain design
6, Multiple safety protection system to ensure device safely: protection for overcharge, overvoltage, overcurrent, and short circuit.
7, The smart LEDs display of remaining power
Specifications:
1, Material: Metal and Silicon
2, Battery Type: Li-on Battery
3, Capacity: 7500mAh/28.9Wh
4, Input: Micro USB 5V/1 A
5, Output: USB 1 5V/1A / USB 2 5V/2.1A
Package Includes:
1x Coocheer® Mobile Bank
1x USB Cable
1x Instruction Manual
Now I recommend this to most people who are always on their devices even when they are camping or out and about for the day. Now as you see they claim this is a key chain design but no one in their right mind will hang this off there key chain or hang their keys off this in my opinion. It is rather compact and nice to hold but it isn't compact enough to really be a keychain holder.  I don't see a problem with carrying it around with you however, or for the women to keep in there purse or the kid in their backpack. Kids will have no more excuses they couldn't call home since they will always have a way to charge their phone now.
Disclaimer: Coocheer sent me portable power bank  the to test and review. All opinions are mine and mine alone!
We are influencers and brand affiliates.  This post contains affiliate links, most which go to Amazon and are Geo-Affiliate links to nearest Amazon store.
Hi everyone I'm James Braga. I was born in Oregon and moved to New Hampshire a few years back. I love most things that have to do with video games and electronics, It doesn't matter if it for a car or a house, if it has electricity in it i will love it . I'm also in school for Information Systems Technology.