We are influencers and brand affiliates.  This post contains affiliate links, most which go to Amazon and are Geo-Affiliate links to nearest Amazon store.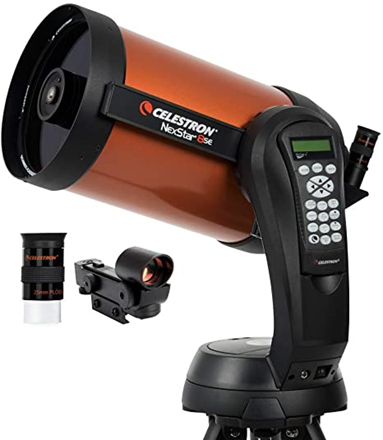 Looking to buy a high-end telescope to explore the universe?
Looking at the sky during the night and appreciating the distant stars, constellations, and planets is undoubtedly one of the most relaxing experiences for the vast majority of people. Since childhood many of us dream of having a telescope to explore the gigantic universe, but getting a telescope capable of observing objects so distant from us comes at a price. The telescope market is huge and although it is not necessary to spend much to explore the planets of our system, the truth is that you will never get the same quality compared to a high-end telescope.
Celestron is clearly one of the most recognized brands in the manufacture of telescopes of all prices. You can find Celestron telescopes designed for children until you find high-quality professional telescopes. So, what's the difference between a traditional telescope and a computerized telescope? The simple answer, a computerized telescope does most of the "difficult" work, it is responsible for locating objects automatically, so instead of spending time locating stars or planets, you can locate them in a short time. You should keep in mind that you will need to adjust the telescope correctly to get an accurate image, a bad configuration will make the location of the object impossible.
The Celestron NexStar 8SE is probably one of the most popular telescopes of this type, it is also designed to be used by beginners or experts, so if you are looking to buy this telescope you would surely like to know the features it can offer.
Features of the Celestron NexStar 8SE Computer Telescope
Among one of the best high-end telescopes of the renowned brand Celestron, we can find the NexStar 8SE model. This computerized telescope includes a database of 40,000 celestial objects, so in a short time, you will be able to explore any distant object (including galaxies). One of the features of this telescope is that it is easy to assemble unlike what most might think, it will only take a few minutes to have the telescope fully installed (disassembling it will also be fast). The 8-inch aperture allows incredible images, so this telescope will work well for astrography. If you want to locate specific objects you can do them easily using the manual controller. Celestron provides free access to the Starry Night software that allows you to learn and explore a wide variety of data about the universe, you can also get guides to locate a large number of objects in space, making it a useful program to learn how to locate galaxies, stars, nebulae, constellations or planets. The best thing about Starry Night is that you can use it together with your Celestron NexStar 8SE telescope, this allows you to automatically locate thousands of objects. This telescope offers everything you could expect from a brand like Celestron, probably the disadvantage of this telescope is the battery, it is not the best optimized, but it should work well for long sessions. Another important aspect to keep in mind is that this telescope has an approximate value of 1500 dollars, which, although it offers an incredible experience is still a high price.
Summary
The Celestron NexStar 8SE is a telescope designed to be used by beginners or experts. Installing and disassembling it will only take a couple of minutes. It is a computerized telescope that allows you to locate objects automatically using the Starry Night software, you can also use the control to locate objects. The images he gets are incredible and he is able to capture objects such as galaxies, nebulae, gas clouds, and many objects. Overall, it is a great telescope, but you should keep in mind that it is a professional telescope, so the price is high.
You can buy this item here: Amazon.com : Celestron – NexStar 8SE Telescope – Computerized Telescope for Beginners and Advanced Users – Fully-Automated GoTo Mount – SkyAlign Technology – 40,000+ Celestial Objects – 8-Inch Primary Mirror : Electronics
We are influencers and brand affiliates.  This post contains affiliate links, most which go to Amazon and are Geo-Affiliate links to nearest Amazon store.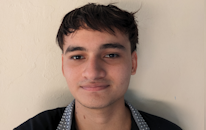 My name is Joel! I love to read, I go to university like most people my age.
In my free time I usually train boxing, I love music, I also know how to play the guitar and the harmonica.