We are influencers and brand affiliates.  This post contains affiliate links, most which go to Amazon and are Geo-Affiliate links to nearest Amazon store.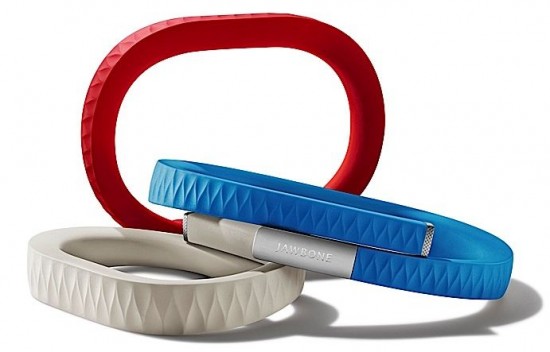 Jawbone, one of the leading bluetooth mobile accessory manufacturer, showcased a new product which looked like a colorful wristband a few months ago. Now the company has finally announced the device, called Jawbone UP, which is supposed to be a revolutionary fitness accessory. The UP is an intelligent fitness accessory that connects to your smartphone and helps you to keep track of all your daily activity which includes sleep pattern, food intake, calories burned, etc.
The Jawbone UP comes with a mobile app (currently available only for iOS) which will be available for both iPhone and iPod touch, that lets you connect with the device via Bluetooth. All you have to do is wear the wristband, which keeps track of all your daily routine and later connect it to your iPhone or iPad which gives you all the details. The device uses a new technology called MotionX, which makes use of the MotionX engine for motion tracking, built inside the device. UP also gives you vibratory alerts to wake you up from sleep or alert you to walk when in inactive mode for a long time with the help of its vibratory motor built inside the device.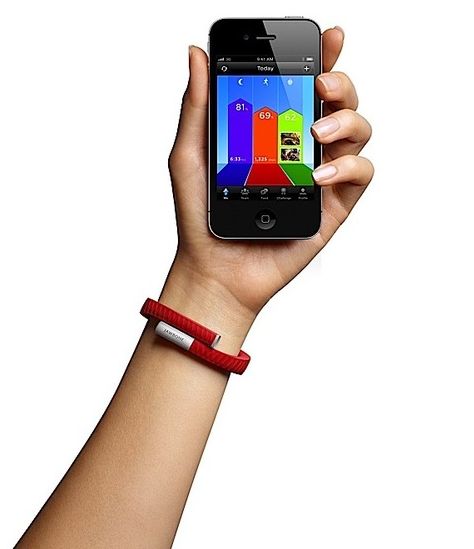 "As the global health crisis mounted, we felt a strong sense of responsibility to see if we could leverage our resources, talents, and ecosystem to try and help make a difference," said Hosain Rahman, Jawbone CEO and Founder. "UP is Jawbone's first step in giving people tools to become engaged as consumers of their own health. It's a complete system designed to integrate seamlessly into one's total lifestyle, 24 hours a day, not just the few times a week people may work out. We integrated MotionX® with our expertise in building sophisticated technology into small packages, which enabled us to craft a wearable and power- efficient band that beautifully disappears onto your body. And thanks to the success and adoption of the iPhone, millions of users already have beautiful displays and robust computing platforms in their pocket. We harness that amazing display with a fun, engaging iPhone app to bring the band to life. The result is a product experience that you will actually wear and love to keep using."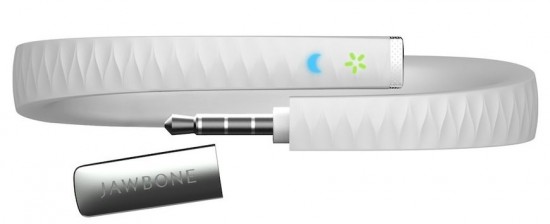 Features
Measures all your activities such as distance traveled, calories burnt, speed, active time and inactive time.
Keeps track of quality of sleep, time of sleep, phases of sleep, etc.
Makes note of your eating habits.
Gives you suggestions to keep yourself engaged and healthy.
Share health results with your friends through UP app.
Gives you Vibrating alerts with the help of the in-built vibration motor.
USB port
3.5mm jack
Accelerometer sensor
Water resistant
10 days standby time
[youtube width="500″ height="380″]http://www.youtube.com/watch?v=GiC8QR_oHhk[/youtube]
The Jawbone UP band will be available in three sizes (small, medium, large) and seven colors which includes Dark Black, Dark Brown, Dark Red, Bright White, Bright Silver, Bright Red, Bright Blue. The device will be made available from November 6th with a price tag of US $99.99 and can be purchased at Jawbone official website, Apple, AT&T, Best Buy, etc. The device also will be available at 24 Hour Fitness and other major global retailers and carriers later this year.
We are influencers and brand affiliates.  This post contains affiliate links, most which go to Amazon and are Geo-Affiliate links to nearest Amazon store.
Gadget freak, mad abt cars, share my b'day wid A R Rehman, no wonder i m mad abt music, DSLRgrapher, Blogger…